This website contains subjects I covered in my seminars (done within the context of a company) with the yellow buttons on the bottom what I used as a foundation for my older seminars between 1997-2007.

By Eric Vandenbroeck
For your own comments about related subjects, you can contact me via: ericvandenbroeck1969@gmail.com
28 Febr. 2020:
27 Febr. 2020: I covered the crux of the problem here. Now New Delhi, India Women walk past charred vehicles in a riot-affected area following clashes between people demonstrating for and against a new citizenship law.
26 Febr. 2020: Confirming my 30 Jan. assessment that the coronavirus (Covid-19) would become a pandemic, the question now is: How governments can best deal with the pandemic.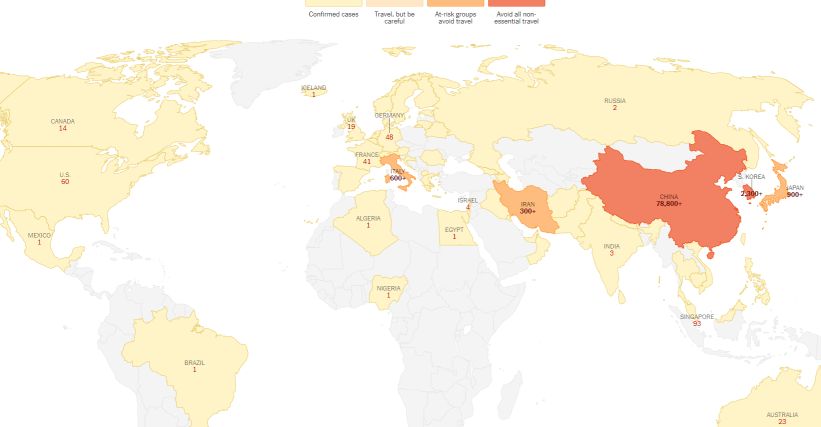 23 Febr. 2020:  On 8 to 10 January the Theater for the New City presented a major play depicting four students at the University of Hawai'i at Manoa embarking on a research project that takes them into the repository of 19th-century Hawaiian archival materials. Delving into the archives, they are shown to interrogate repressed histories of the Hawaiian archipelago. Honolulu (including Waikiki) is loved by people all over as one of the most multicultural in the world. Following having seen the play, and doing in retrospect our own research evidence shows that the Kingdom of Hawaii was the first non-Western state to achieve full recognition as a co-equal of Western powers. Technologically at the cutting edge of modernity but at the same time grounded in tradition and identity, the Hawaiian kingdom's nineteenth-century vision of a Polynesian confederation furthermore was a political project to create a Hawaiian-led entity encompassing Fiji, Tahiti, Samoa, and Tonga, that could both defend the kingdoms of Polynesia from imperial control and be recognized as a Polynesian power, much like the Hawaiian kingdom had already achieved for itself. Rediscovering Hawaii's place in the pacific.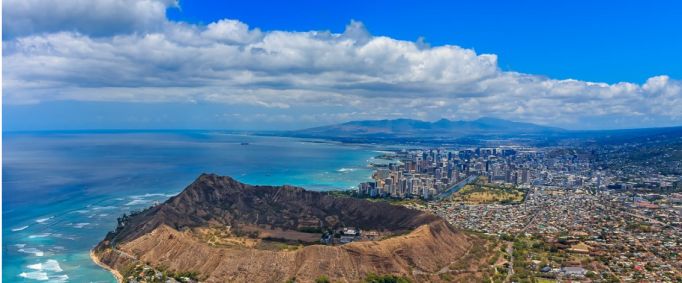 22 Febr. 2020: São Paulo, Brazil, float during a carnival parade: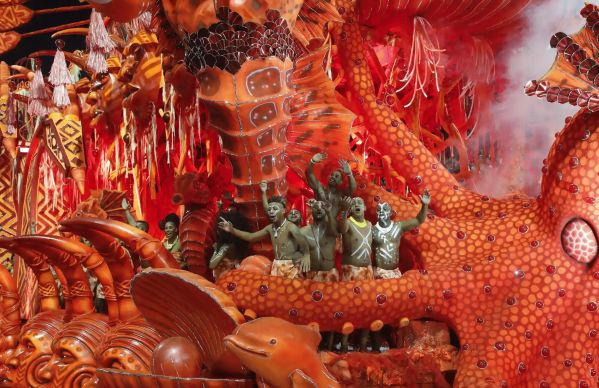 21 Febr. 2020: Vienna opera ball Febr. 2020 seen from above: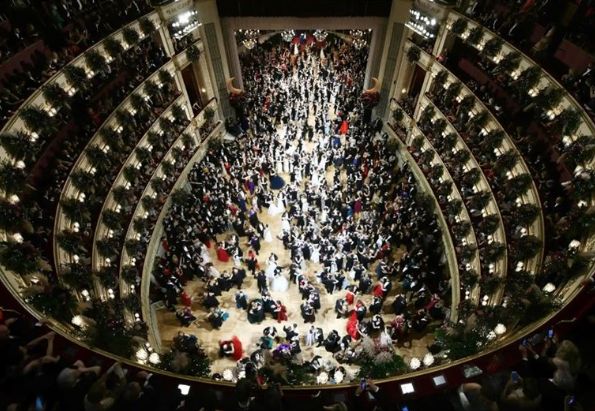 18 Febr. 2020:  With some important centennials coming up in 2020 like (already in the course of 2019 used in the rhetoric by Prime Minister Viktor Orban) the Treaty of Trianon on 4 June 2020 (which among others provided for an autonomous Kurdistan) the Treaty of Sèvres on 10 August 2020 new complex patterns and alliances were formed (many of them in the Middle East) who found themselves at each other's throats as they struggled with competing claims and expectations. Not to mention that President Erdoğan seeks revisions in the Treaty of Lausanne by 2023 due to what he claims to be secret articles signed by Turkish and British diplomats at a Swiss lakefront resort almost a century ago. Major Case Study:  Beyond the Treaty of Versailles.
French map from the early 1900s shows the population by ethnicity inside the Austrian Hungarian Empire: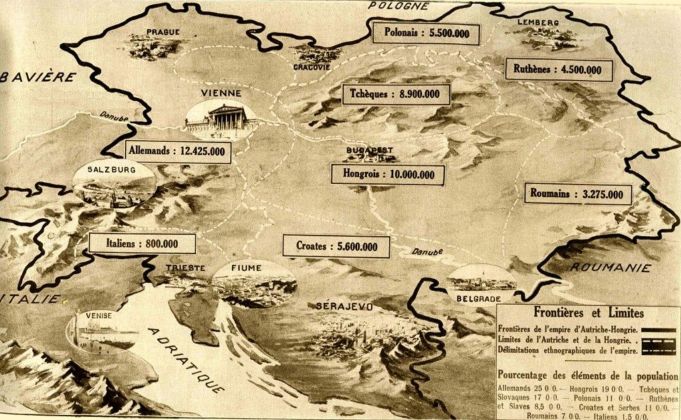 17 Febr. 2020: Russia, Participants in a religious procession to the Kazan Cathedral on International Orthodox Youth Day: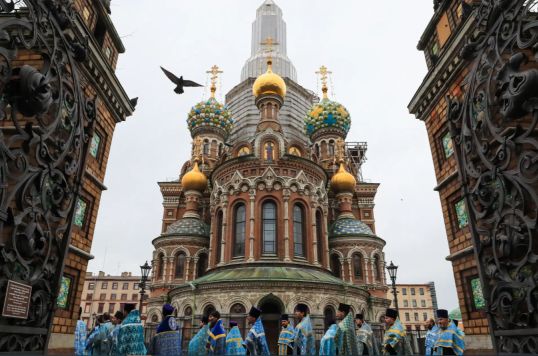 16 Febr. 2020: Following as a first-ever in English history of Russian Freemasonry showing among others how in eighteenth-century Russia, Freemasonry was inseparably intertwined with a crash course of Westernization. The History of Russian Freemasonry Unveiled.
Update 15 Febr. 2020: With Freemasonry quite well known and contrary to the US still growing in England, following an earlier £2million donation in the UK fire brigade trucks and emergency vehicles now show freemasons' symbol: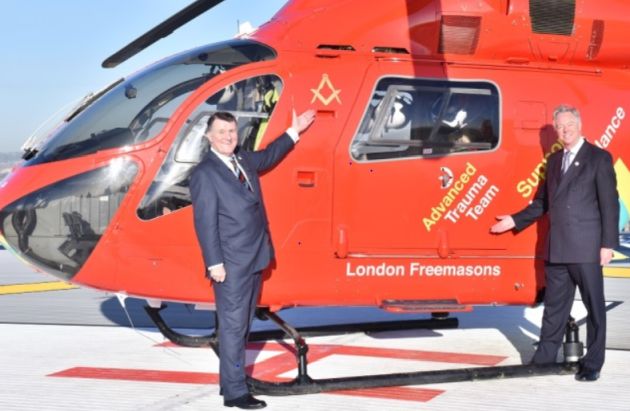 15 Febr. 2020: Residents in Reykjavík (Iceland) have been asked to remain indoors. With storm Dennis now moving into the UK where experts warn to prepare for worst floods of the year, 70mph winds and 140mm of rain forecast in some areas Chaos expected for trains, roads, and airports: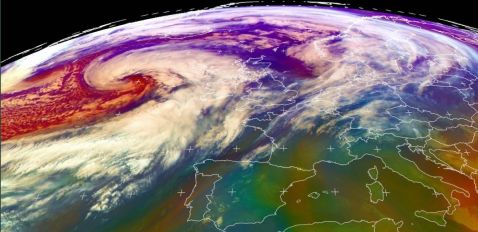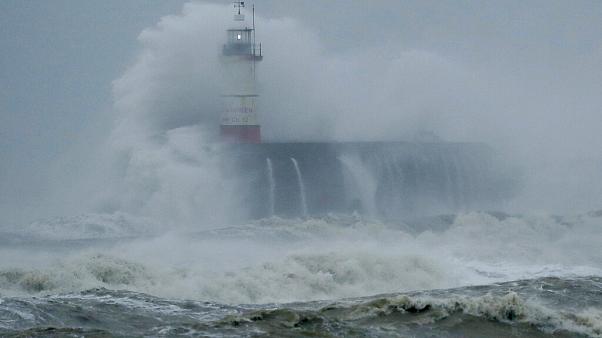 Update 14 Febr. 2020: While China reports 5,000 new coronavirus cases, Hun Sen yesterday looking like the man of the hour after letting rejected cruise ship dock in Cambodia.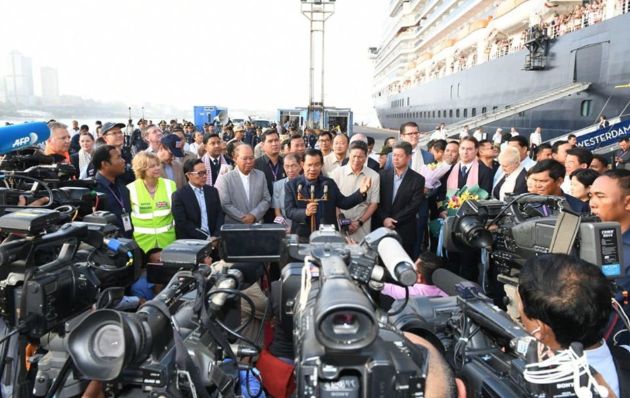 Manila, Philippines Brides, and grooms attend a mass wedding ceremony in celebration of Valentine's Day: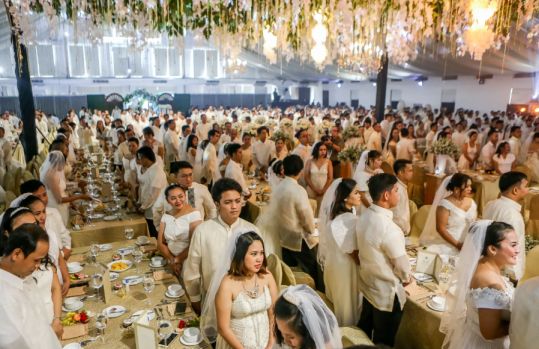 14 Febr. 2020: People standing along the Elbe River across from the historic Dresden city center link hands to create a human chain in commemoration of the 75th anniversary of the Allied firebombing of Dresden. This while German president throws cold water on nationalist myth (referring to the Alternative for Germany party AfD) by stating it was important to recall who had started the devastating conflict.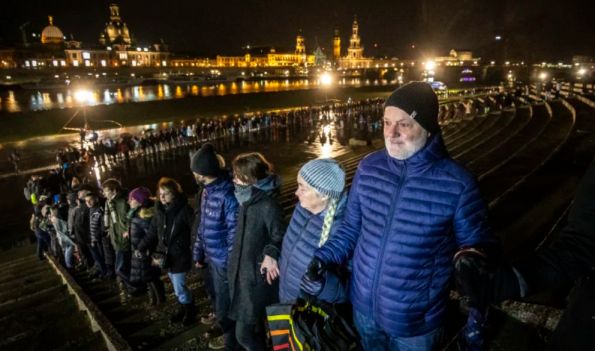 13 Febr. 2020: As an addition to what we recently covered here,  it is worth to remind ourselves of Svalbard, a remote Arctic archipelago that has been back in the news of late, and not only because of the islands is the subject of a nine-day, 'slow TV' documentary featured this month by the Norwegian state broadcaster NRK. Norway, which administers Svalbard under the terms of the Spitsbergen/Svalbard Treaty, (a document which observed its hundredth anniversary on 9 February this year), is feeling a diplomatic chill from Russia over the regulation of the islands. This comes at a time when relations between Moscow and Oslo have become more difficult as both governments are seeking to improve their security situation in the Arctic. But is it Spitsbergen or Svalbard? The Answer Includes both Politics and History. The Svalbard/Spitsbergen Saga.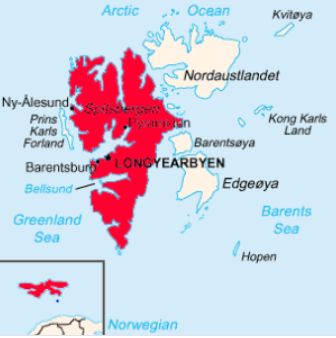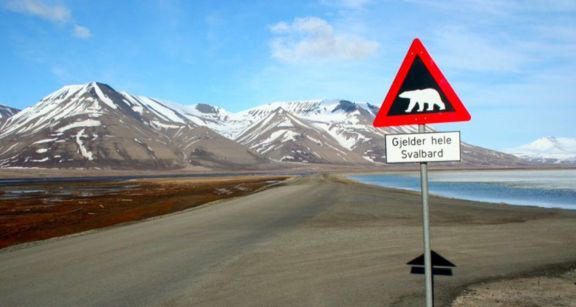 12 Febr. 2020: Buddhist monks chanting during a religious memorial service held to commemorate the victims of a mass shooting at a shopping mall: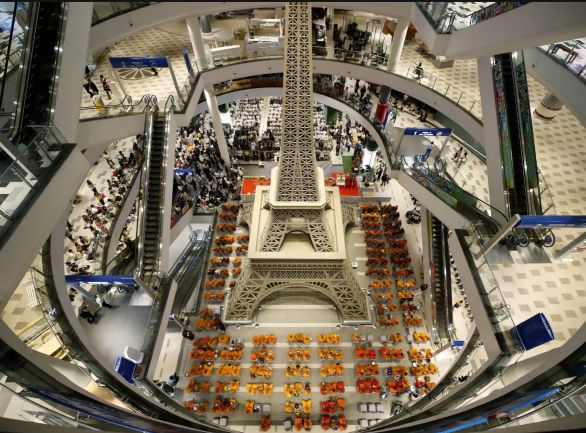 11 Febr. 2020: "Jai Shri Ram!" Those were the words 25-year-old Kapil Gujjar shouted as he pointed his semi-automatic pistol at hundreds of unarmed women and children at Shaheen Bagh, a predominantly Muslim colony in New Delhi. Major Case Study: The context of what is happening in India.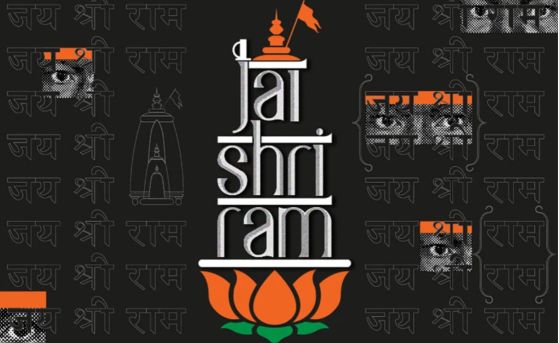 10 Febr. 2020: The current situation confirms our earlier assessment here. It is clear that it is on the way to be a pandemic but there is also a claim that it might be seasonal and if that were true then in some months it could peak but then the situation would start to improve.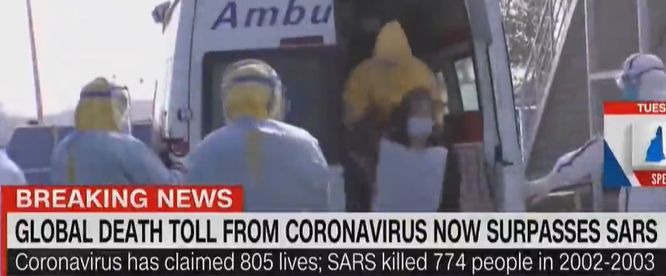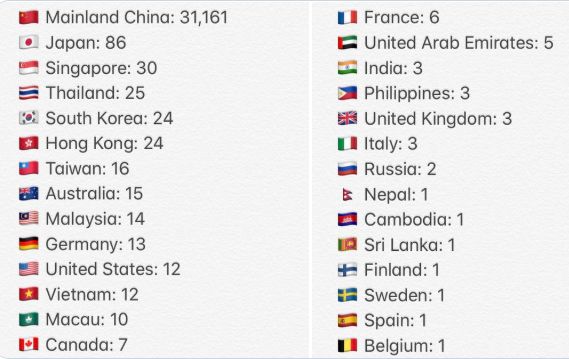 Bushfires (as seen in Australia) can create their own clouds and storms today: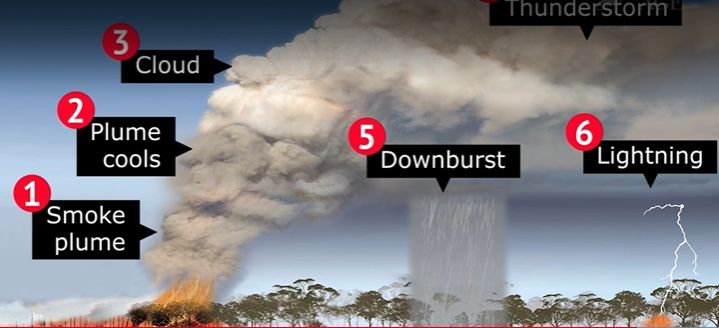 9 Febr. 2020: Between 1492 and 1914, Europeans conquered 84 percent of the globe, establishing colonies and spreading their influence across every inhabited continent. This was not inevitable. In fact, for decades, historians, social scientists, and biologists had wondered: Why and how did Europe rise to the top, even when societies in Asia and the Middle East were far more advanced? This sai one should also ad that for example Portugal was simply never convinced that the Safavid empire or Ming China or the Indian kingdoms were primitive societies - and that shaped its outlook as Europe entered its years of Enlightenment, revolution and industrialization. The economics of colonialism part three.
Map shows the remaining parts of the British Empire as of 2020: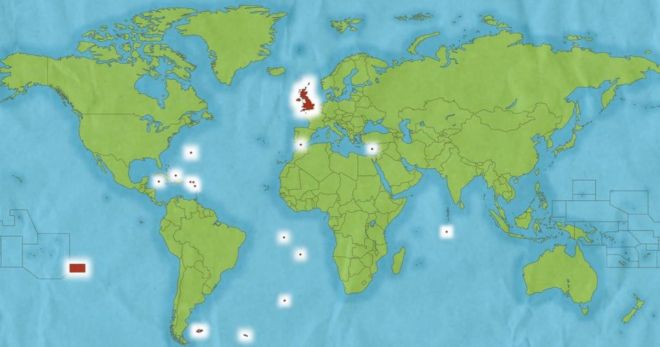 Update 8 Febr. 2020: Today, Saturday a march by a white nationalist group Patriot Front took place in Washington D.C. The group shouted "Reclaim America" and other slogans in line with my earlier article about the great replacement conspiracy theory.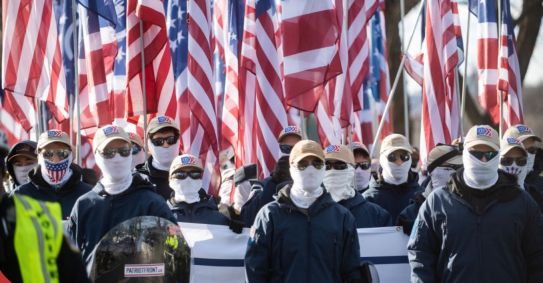 8 Febr. 2020: The third day of celebrations in honor of the patron saint of Catania, Italy: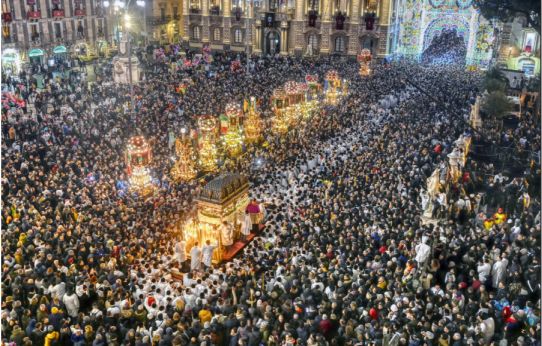 7 Febr. 2020: A subject covered by me before, both UK and EU have now given an appreciative nod to the ICOE's recommendations in reference to faulting Myanmar.
6 Febr. 2020: 10th annual Sharjah light festival: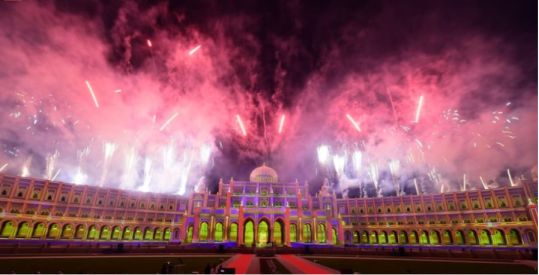 Update 5 Febr. 2020: Ultimately, the breadth of the impact depends on how far the virus spreads beyond its current location: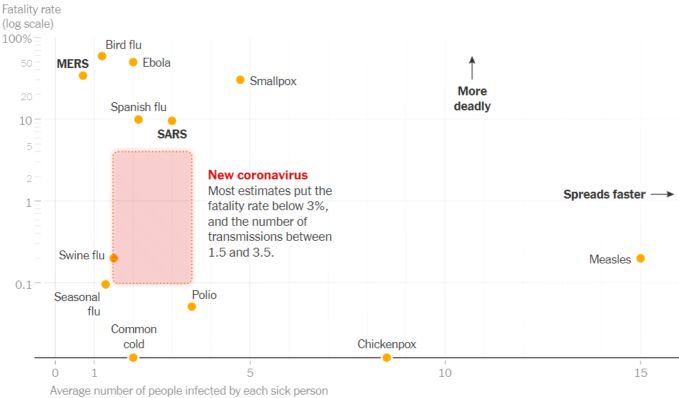 5 Febr. 2020: As scientists race to find a vaccine for the deadly Wuhan virus, the Indian government made the bold announcement that their homeopathy and Ayurveda remedies hold the solution to the Coronary Virus Epidemic. Elsewhere the pluralistic East-West dialogue through the Western counterculture of the 1960s and 1970s ultimately led to Deepak Chopra. If it weren't for the Dalai Lama recently telling his followers to chant a mantra as protection, India's purported tips to fend off the coronavirus might be the least effective advice offered yet. Thus while we earlier have covered such subjects as Homeopathy and Acupuncture we now ask: Whose Ayurveda?
4 Febr. 2020:  Sri Lanka's 72nd Independence Day celebrations in Colombo: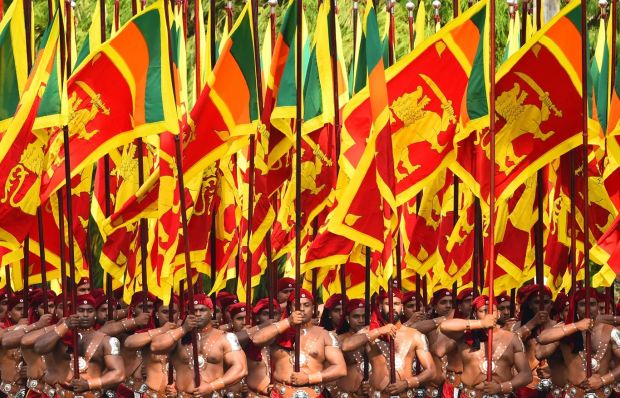 3 Febr. 2020: America and Iran, Iran and Israel, Saudis and Houthis, Sunnis and Shiites, the ruler of Oman shuttled between them all. Because of its earlier history as an Indian Ocean empire, Oman has an unusually diverse population, including large numbers of Baluchis, South Asians, and Swahili-speaking East Africans, as well as Arabs. With Sultan Qaboos being replaced by its new ruler Haitham bin Tariq Al Said new challenges appear with the Saudis and the Emiratis not to mention President Trump we analyze what is at stake. Charting the future of Oman.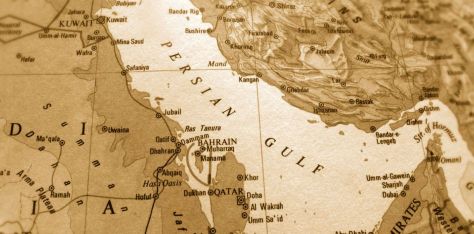 2 Febr. 2020: Nguyên Phúc Vietnam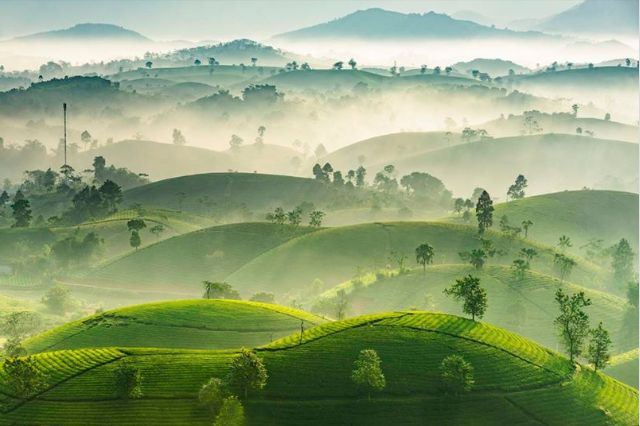 1 Febr. 2020:  As we have seen in part one, the huge sums of money showered on fighting in Europe gave military leaders the flexibility to buy new weapons and battleships and try out new tactics, fortifications, and methods of supply. In the process, they learned from their mistakes and improved their technologies. And because European countries were small and geographically close, they could easily learn from their rivals' errors and copy their improvements. As for the ultimate cause behind the European conquest of the world, it was not frequent war or physical geography: The economics of colonialism part two.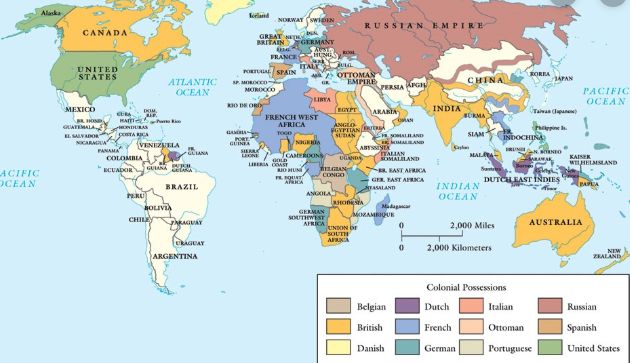 Grand Place in Brussels is lit up in union jack colors to say goodbye to the UK: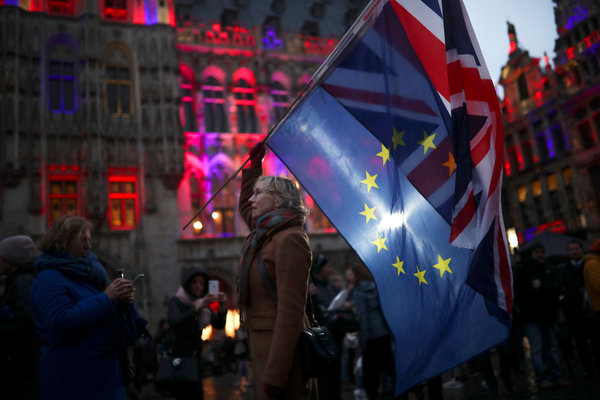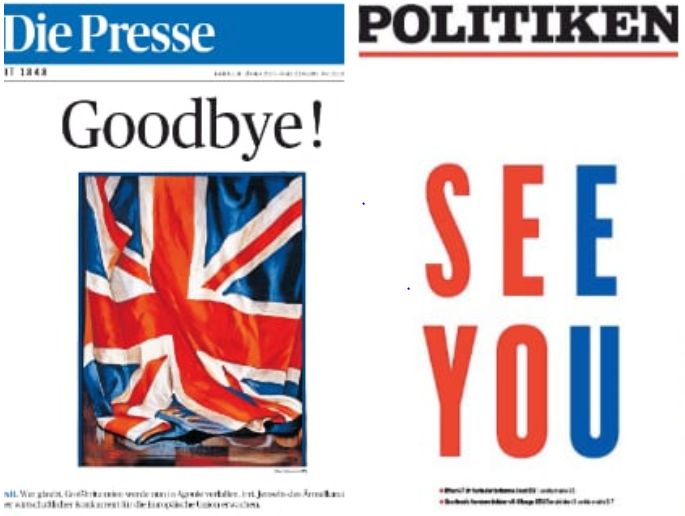 31 Jan. 2020:  Israel postpones its move to annex parts of West Bank. In reality, the plan's promises are nonstarters for the Palestinians as well as for some Israelis, and they amount to the United States pushing both sides toward a one-state solution by prolonging the current status quo.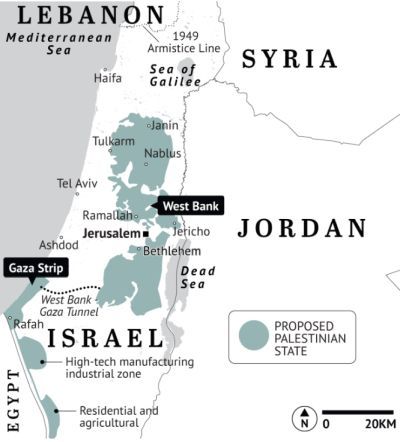 30 Jan. 2020:  While it might soon reach the capital cities of all 'regions' there are some 'places' in China where the coronavirus will not reach... But having already spread to other parts of the world in the short term, the virus will hit the world economy.  We will also cover the "yellow peril" backlash. Following what will happen with the virus in the world going forward: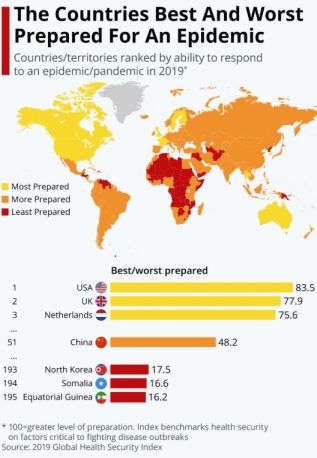 26 Jan. 2020: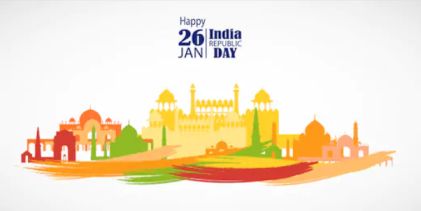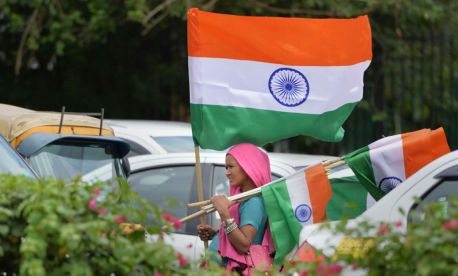 25 Jan. 2020: People wearing masks as they pray at Wong Tai Sin temple on the first day of the Lunar New Year of the Rat in Hong Kong.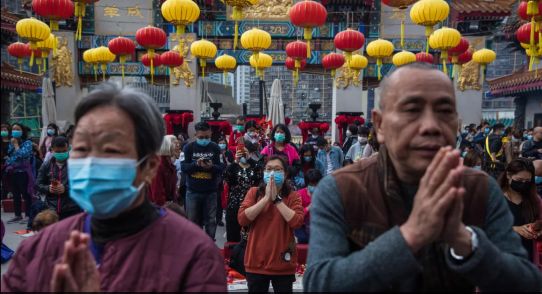 24 Jan. 2020: It is known that modern colonialism began when Spain's and Portugal's profits in Asia and the Americas encouraged other European states to support rival ventures of trade, private conquest, and privateering, with the individual efforts culminating in the Dutch and British East India Companies. Yet without the Mongols, the plague might not have reached western Europe. Britain would then have had no new draperies and perhaps even no Industrial Revolution either. The counterfactual view that explains colonialism.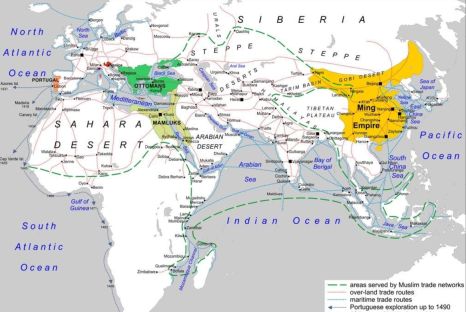 22 Jan. 2020: The history of the twentieth century, worldwide, was marked by the two world wars. The Russian Revolutions of 1917 were a consequence of the First World War, the Cold War of the Second. And as stated recently was a product of security concerns, Stalin's character and mishaps in diplomacy. But one question still remains: Was the Cold War inevitable?
19 Jan. 2020: What is the matter with the Julian calendar? For one 14 January, 2020 was/is January 1 in the Julian calendar. Used worldwide for over 16 centuries, some like for example, the Christian Eastern Orthodox Church. still use the Julian calendar to this day. Afghanistan, Saudi Arabia and Iran among them, still have not officially adopted the Gregorian calendar. India, Bangladesh, Israel, Myanmar, and a few other countries use various calendars alongside the Gregorian system, and still, others use a modified version of the Gregorian calendar, including Sri Lanka, Cambodia, Thailand, Japan, North Korea, and China. So the second question is: What is the matter with the Gregorian calendar.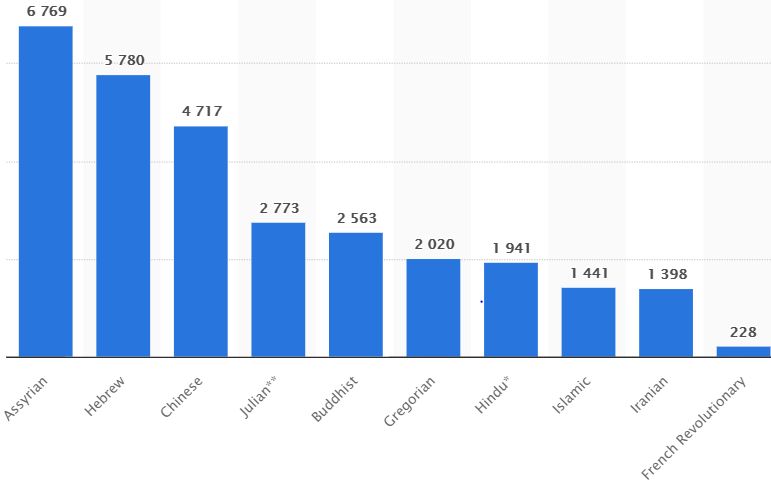 17 Jan. 2020: In a major move that rattled the White House today European countries trigger a dispute mechanism in their nuclear deal with Iran. Thus they are not joining a campaign to implement maximum pressure against Iran. They also start a clock that the Europeans may not be able to control. What to Watch for.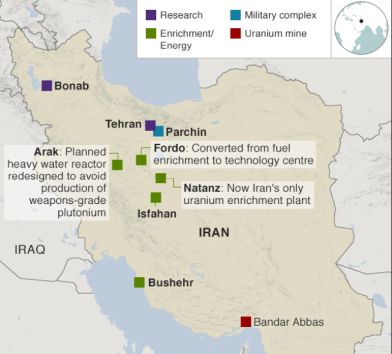 16 Jan. 2020: Final part of our study about Palestine /Israel, the involvement of the KGB in the invention of Palestinians, the use of Jezus Christ as Palestinian, plus answers the question of what are potential solutions to the current problems going forward. A critical history of Palestine P.2.
15 Jan. 2020:  As predicted by us on 8 Jan. Taiwan President Tsai Ing-wen won re-election by a historic landslide on Saturday, a decisive result widely seen as a rebuke to Beijing's efforts to gain control over the island democracy. Taiwan was the center of propaganda from both sides. The CPC wanted to "liberate" Taiwan, while Kuomintang wanted to "recapture the mainland." And in a way, similar propaganda is still used by China today. Taiwan offering an alternative model of Chinese modernity is one that carries deep challenges, and often real threats to Beijing.  And, through the immense importance of this region for the rest of the world, that is why this problem is not just a local, but a global one. Taiwan going forward.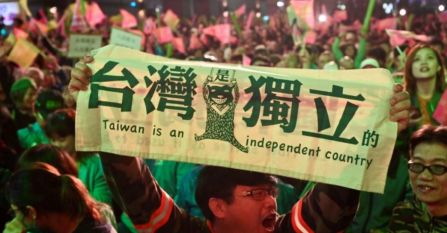 14 Jan. 2020: Tomorrow 15 January it will be exactly 49 years ago when Charles Manson puts a nation on trial. Also keenly timed to the 50th anniversary of the series of murders is Quentin Tarantino's celebrated new film, "Once Upon a Time ... in Hollywood," where characters bump up against the Manson "family" of Charles and his followers and their legend. But contrary to popular belief while Manson's cult arose out of San Francisco's predatory hippie culture and ended in the shadow of Hollywood, the murders had nothing to do with the occult or were a countercultural revolt. Here is a primer that untangles the who, what, where, and why of the case.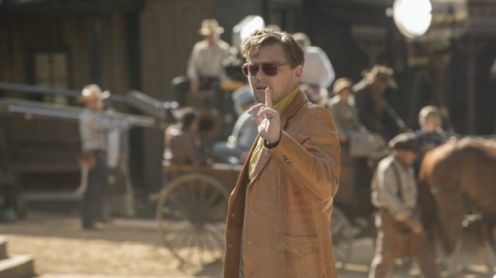 12 Jan. 2020:  While Turkey had successfully deployed an army of high-priced lobbyists to stop the measure for years, on its fourth try, the US Senate voted on Thursday to recognize the Armenian genocide as a matter of American foreign policy, a move that was made over the objections of the Trump administration. So what really happened in Armenia.
9 Jan. 2020: The alert came to the White House shortly after 2pm Tuesday 8 January, a flash message from US spy agencies that officials sometimes call a "squawk". In the coming hours, it warned, an Iranian attack on American troops was almost certain. The warning sent Vice-President Mike Pence and Robert O'Brien, the White House national security adviser, to the basement of the West Wing, where aides were assembling in the Situation Room. The early warning provided by intelligence helps explain in part why the missiles exacted a negligible toll, destroying only evacuated aircraft hangars as they slammed into the desert sand in barren stretches of the base. No Americans or Iraqis were killed or wounded, and Trump, who indicated to advisers he would prefer to avoid further engagement, was relieved.
8 Jan. 2020: Assessment of what will be leading trends in 2020 including the US-China relations, Hong Kong, North Korea, Taiwan, Iran, Saudi Arabia, Turkey, Algeria, United Kingdom, Germany, European Union,  Italy,  Argentina,  Venezuela,  Russia and China, Ukraine and Russia, Russian Foreign Policy, Afghanistan, Kashmir, Indian Foreign Policy,  South Africa, Ethiopia, The Sahel, Guinea, Sudan. Major Case Study: The outlook of the world in 2020.
5 Nov. 2018: Mapping the world's urban population, on the left the year 2018 on the right 2050.