8 Jan. 2020: Assessment of what will be leading trends in 2020 including the US-China relations, Hong Kong, North Korea, Taiwan, Iran, Saudi Arabia, Turkey, Algeria, United Kingdom, Germany, European Union,  Italy,  Argentina,  Venezuela,  Russia and China, Ukraine and Russia, Russian Foreign Policy, Afghanistan, Kashmir, Indian Foreign Policy,  South Africa, Ethiopia, The Sahel, Guinea, Sudan. Major Case Study: The outlook of the world in 2020.
9 Jan. 2020: The alert came to the White House shortly after 2pm Tuesday 8 January, a flash message from US spy agencies that officials sometimes call a "squawk". In the coming hours, it warned, an Iranian attack on American troops was almost certain. The warning sent Vice-President Mike Pence and Robert O'Brien, the White House national security adviser, to the basement of the West Wing, where aides were assembling in the Situation Room. The early warning provided by intelligence helps explain in part why the missiles exacted a negligible toll, destroying only evacuated aircraft hangars as they slammed into the desert sand in barren stretches of the base. No Americans or Iraqis were killed or wounded, and Trump, who indicated to advisers he would prefer to avoid further engagement, was relieved.
12 Jan. 2020:  While Turkey had successfully deployed an army of high-priced lobbyists to stop the measure for years, on its fourth try, the US Senate voted on Thursday to recognize the Armenian genocide as a matter of American foreign policy, a move that was made over the objections of the Trump administration. So what really happened in Armenia.
14 Jan. 2020: Tomorrow 15 January it will be exactly 49 years ago when Charles Manson puts a nation on trial. Also keenly timed to the 50th anniversary of the series of murders is Quentin Tarantino's celebrated new film, "Once Upon a Time ... in Hollywood," where characters bump up against the Manson "family" of Charles and his followers and their legend. But contrary to popular belief while Manson's cult arose out of San Francisco's predatory hippie culture and ended in the shadow of Hollywood, the murders had nothing to do with the occult or were a countercultural revolt. Here is a primer that untangles the who, what, where, and why of the case.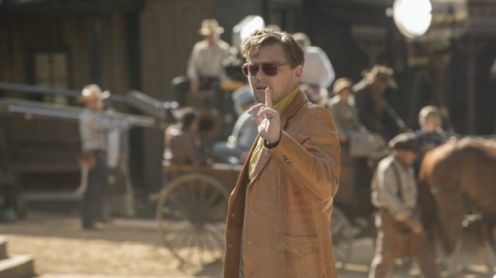 15 Jan. 2020:  As predicted by us on 8 Jan. Taiwan President Tsai Ing-wen won re-election by a historic landslide on Saturday, a decisive result widely seen as a rebuke to Beijing's efforts to gain control over the island democracy. Taiwan was the center of propaganda from both sides. The CPC wanted to "liberate" Taiwan, while Kuomintang wanted to "recapture the mainland." And in a way, similar propaganda is still used by China today. Taiwan offering an alternative model of Chinese modernity is one that carries deep challenges, and often real threats to Beijing.  And, through the immense importance of this region for the rest of the world, that is why this problem is not just a local, but a global one. Taiwan going forward.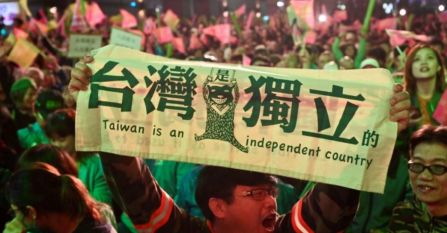 16 Jan. 2020: Final part of our study about Palestine /Israel, the involvement of the KGB in the invention of Palestinians, the use of Jezus Christ as Palestinian, plus answers the question of what are potential solutions to the current problems going forward. A critical history of Palestine P.2.
17 Jan. 2020: In a major move that rattled the White House today European countries trigger a dispute mechanism in their nuclear deal with Iran. Thus they are not joining a campaign to implement maximum pressure against Iran. They also start a clock that the Europeans may not be able to control. What to Watch for.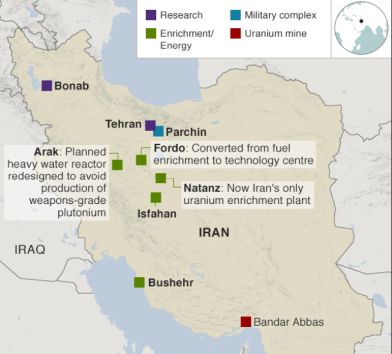 19 Jan. 2020: What is the matter with the Julian calendar? For one 14 January, 2020 was/is January 1 in the Julian calendar. Used worldwide for over 16 centuries, some like for example, the Christian Eastern Orthodox Church. still use the Julian calendar to this day. Afghanistan, Saudi Arabia and Iran among them, still have not officially adopted the Gregorian calendar. India, Bangladesh, Israel, Myanmar, and a few other countries use various calendars alongside the Gregorian system, and still, others use a modified version of the Gregorian calendar, including Sri Lanka, Cambodia, Thailand, Japan, North Korea, and China. So the second question is: What is the matter with the Gregorian calendar.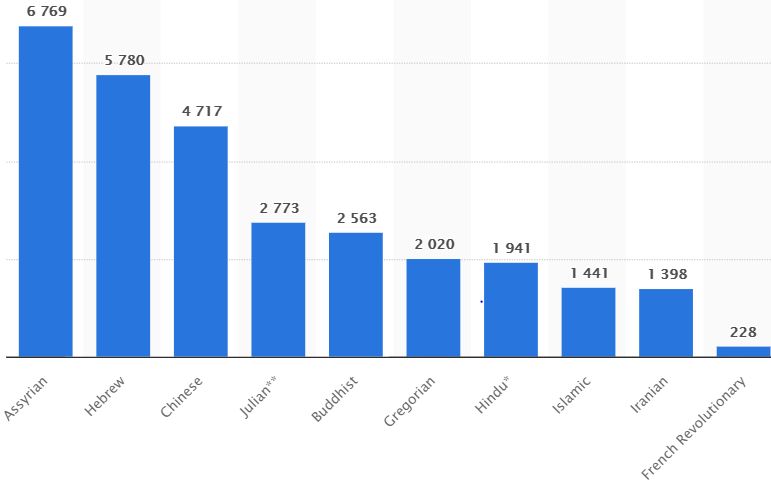 22 Jan. 2020: The history of the twentieth century, worldwide, was marked by the two world wars. The Russian Revolutions of 1917 were a consequence of the First World War, the Cold War of the Second. And as stated recently was a product of security concerns, Stalin's character and mishaps in diplomacy. But one question still remains: Major Case Study: Was the Cold War inevitable?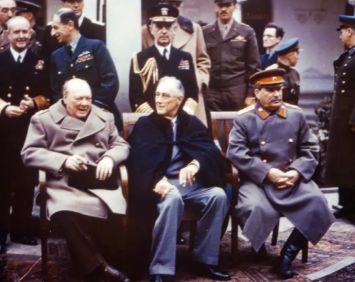 24 Jan. 2020: It is known that modern colonialism began when Spain's and Portugal's profits in Asia and the Americas encouraged other European states to support rival ventures of trade, private conquest, and privateering, with the individual efforts culminating in the Dutch and British East India Companies. Yet without the Mongols, the plague might not have reached western Europe. Britain would then have had no new draperies and perhaps even no Industrial Revolution either. The counterfactual view that explains colonialism.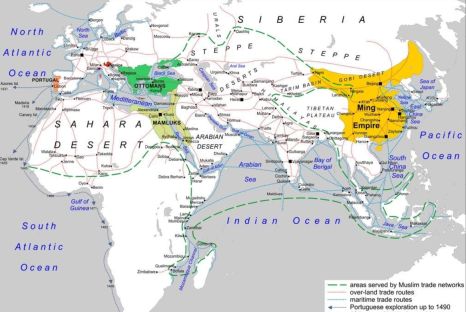 25 Jan. 2020: People wearing masks as they pray at Wong Tai Sin temple on the first day of the Lunar New Year of the Rat in Hong Kong.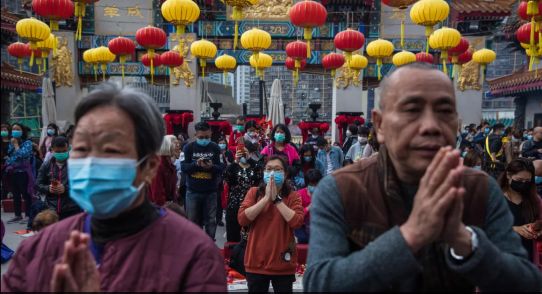 26 Jan. 2020: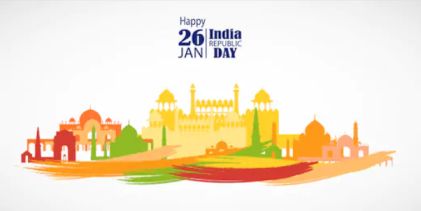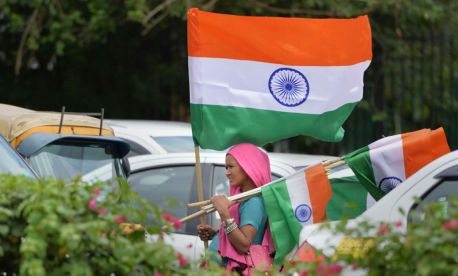 30 Jan. 2020:  While it might soon reach the capital cities of all 'regions' there are some 'places' in China where the coronavirus will not reach... But having already spread to other parts of the world in the short term, the virus will hit the world economy.  We will also cover the "yellow peril" backlash. Following what will happen with the virus in the world going forward: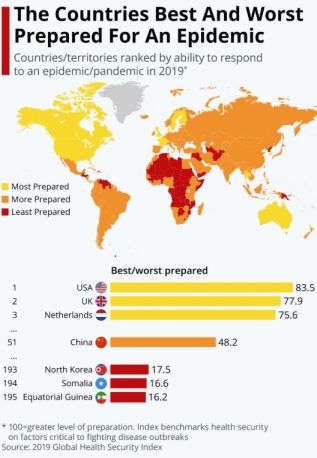 31 Jan. 2020:  Israel postpones its move to annex parts of West Bank. In reality, the plan's promises are nonstarters for the Palestinians as well as for some Israelis, and they amount to the United States pushing both sides toward a one-state solution by prolonging the current status quo.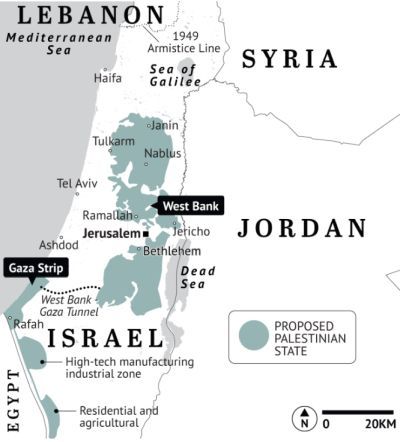 Grand Place in Brussels is lit up in union jack colors to say goodbye to the UK: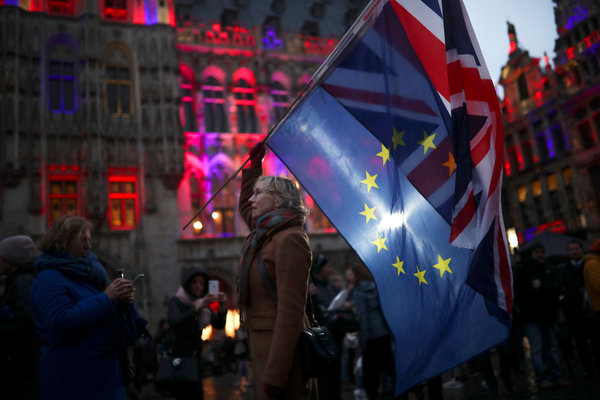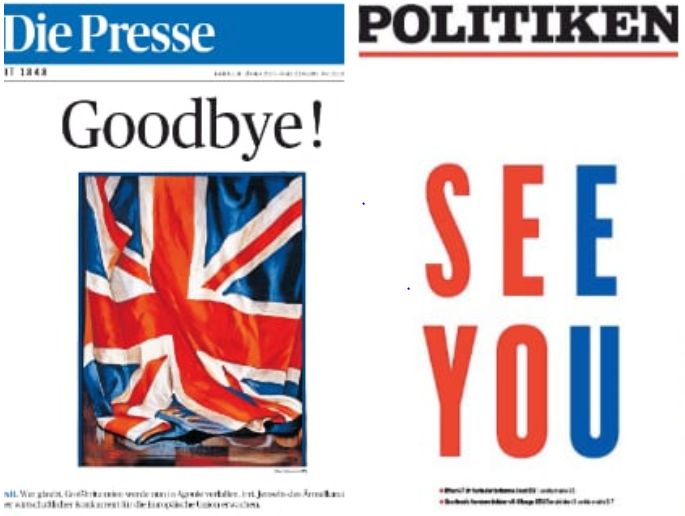 1 Febr. 2020:  As we have seen in part one, the huge sums of money showered on fighting in Europe gave military leaders the flexibility to buy new weapons and battleships and try out new tactics, fortifications, and methods of supply. In the process, they learned from their mistakes and improved their technologies. And because European countries were small and geographically close, they could easily learn from their rivals' errors and copy their improvements. As for the ultimate cause behind the European conquest of the world, it was not frequent war or physical geography: The economics of colonialism part two.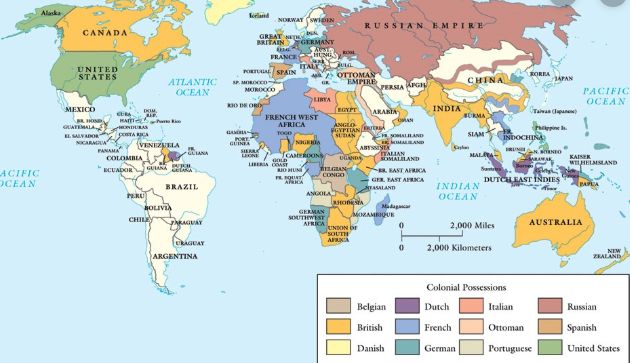 2 Febr. 2020: Nguyên Phúc Vietnam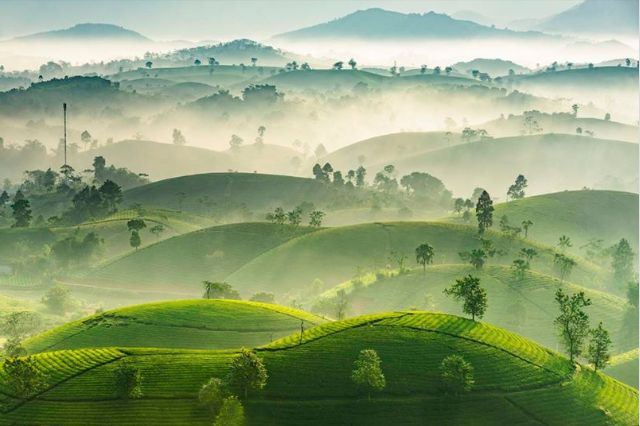 3 Febr. 2020: America and Iran, Iran and Israel, Saudis and Houthis, Sunnis and Shiites, the ruler of Oman shuttled between them all. Because of its earlier history as an Indian Ocean empire, Oman has an unusually diverse population, including large numbers of Baluchis, South Asians, and Swahili-speaking East Africans, as well as Arabs. With Sultan Qaboos being replaced by its new ruler Haitham bin Tariq Al Said new challenges appear with the Saudis and the Emiratis not to mention President Trump we analyze what is at stake. Major Case Study: Charting the future of Oman.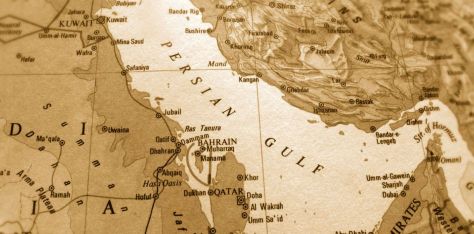 4 Febr. 2020:  Sri Lanka's 72nd Independence Day celebrations in Colombo: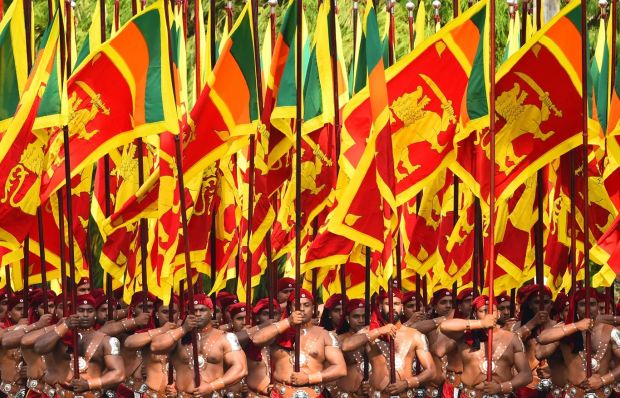 Update 5 Febr. 2020: Ultimately, the breadth of the impact depends on how far the virus spreads beyond its current location: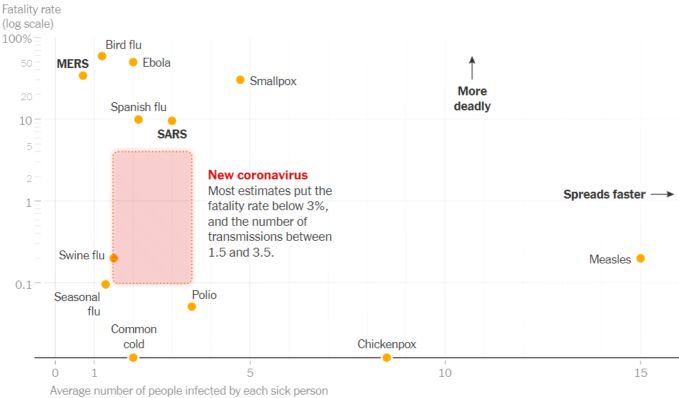 6 Febr. 2020: 10th annual Sharjah light festival: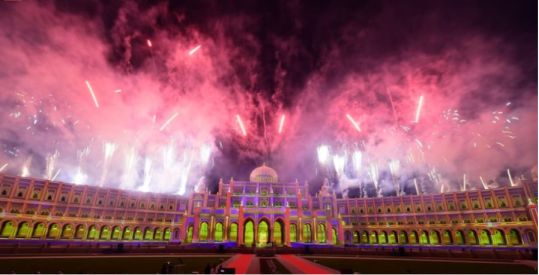 7 Febr. 2020: A subject covered by me before, both UK and EU have now given an appreciative nod to the ICOE's recommendations in reference to faulting Myanmar.
8 Febr. 2020: The third day of celebrations in honor of the patron saint of Catania, Italy: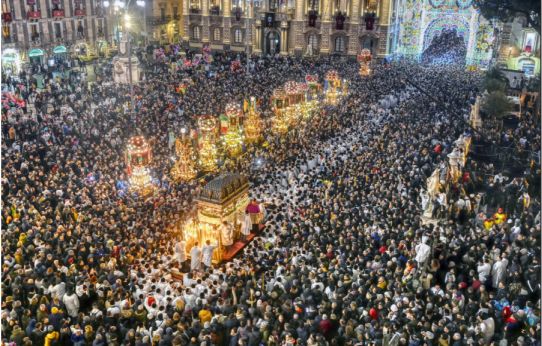 Update 8 Febr. 2020: Today, Saturday a march by a white nationalist group Patriot Front took place in Washington D.C. The group shouted "Reclaim America" and other slogans in line with my earlier article about the great replacement conspiracy theory.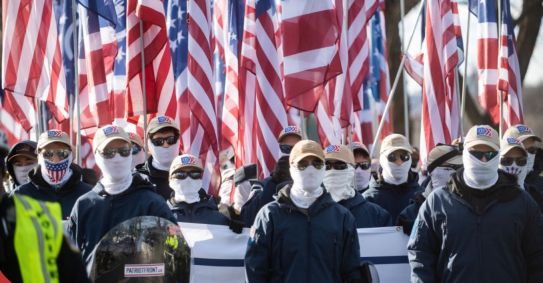 9 Febr. 2020: Between 1492 and 1914, Europeans conquered 84 percent of the globe, establishing colonies and spreading their influence across every inhabited continent. This was not inevitable. In fact, for decades, historians, social scientists, and biologists had wondered: Why and how did Europe rise to the top, even when societies in Asia and the Middle East were far more advanced? This sai one should also ad that for example Portugal was simply never convinced that the Safavid empire or Ming China or the Indian kingdoms were primitive societies - and that shaped its outlook as Europe entered its years of Enlightenment, revolution and industrialization. The economics of colonialism part three.
Map shows the remaining parts of the British Empire as of 2020: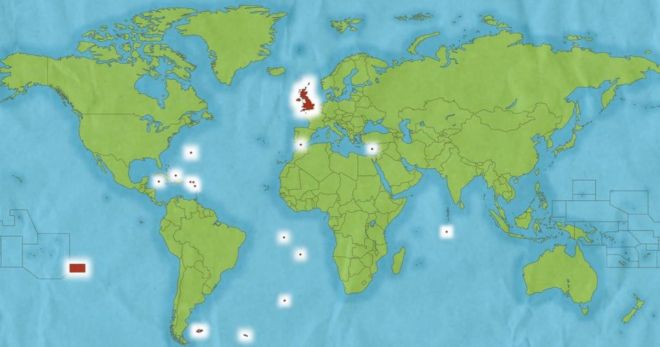 Bushfires (as seen in Australia) can create their own clouds and storms today: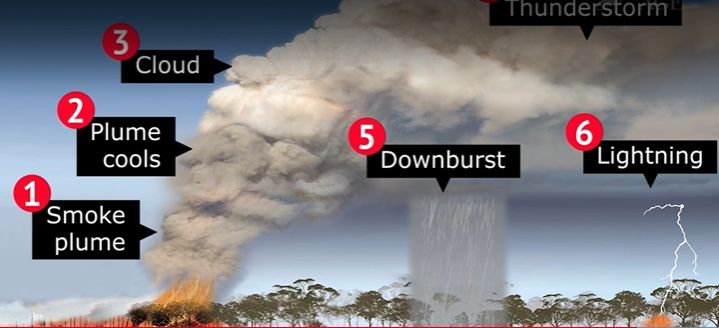 10 Febr. 2020: The current situation confirms our earlier assessment here. It is clear that it is on the way to be a pandemic. A vaccine is one to one and a half year away.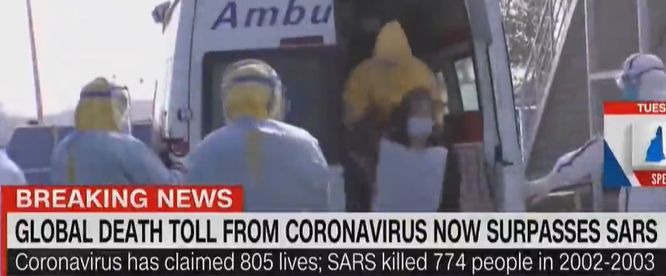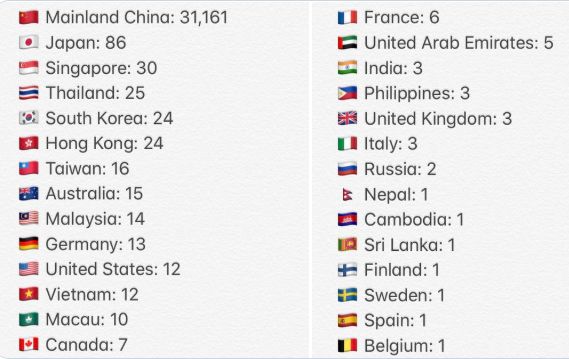 12 Febr. 2020: Buddhist monks chanting during a religious memorial service held to commemorate the victims of a mass shooting at a shopping mall: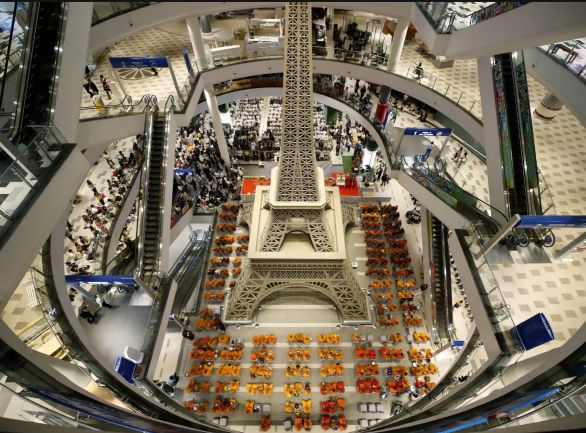 13 Febr. 2020: As an addition to what we recently covered here,  it is worth to remind ourselves of Svalbard, a remote Arctic archipelago that has been back in the news of late, and not only because of the islands is the subject of a nine-day, 'slow TV' documentary featured this month by the Norwegian state broadcaster NRK. Norway, which administers Svalbard under the terms of the Spitsbergen/Svalbard Treaty, (a document which observed its hundredth anniversary on 9 February this year), is feeling a diplomatic chill from Russia over the regulation of the islands. This comes at a time when relations between Moscow and Oslo have become more difficult as both governments are seeking to improve their security situation in the Arctic. But is it Spitsbergen or Svalbard? The Answer Includes both Politics and History. The Svalbard/Spitsbergen Saga.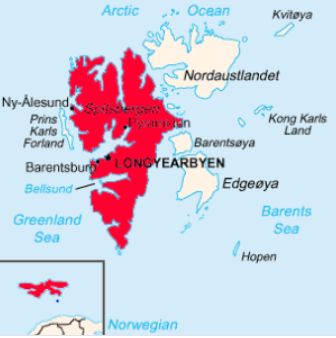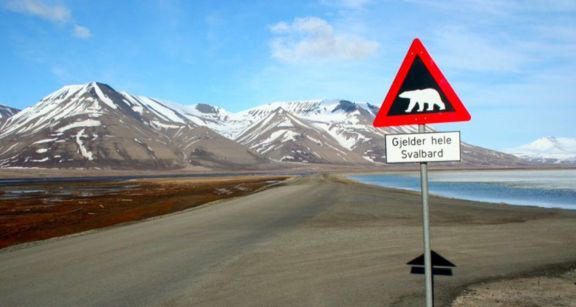 14 Febr. 2020: People standing along the Elbe River across from the historic Dresden city center link hands to create a human chain in commemoration of the 75th anniversary of the Allied firebombing of Dresden. This while German president throws cold water on nationalist myth (referring to the Alternative for Germany party AfD) by stating it was important to recall who had started the devastating conflict.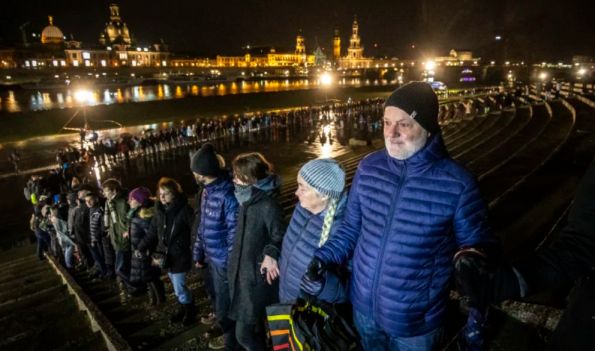 Manila, Philippines Brides, and grooms attend a mass wedding ceremony in celebration of Valentine's Day: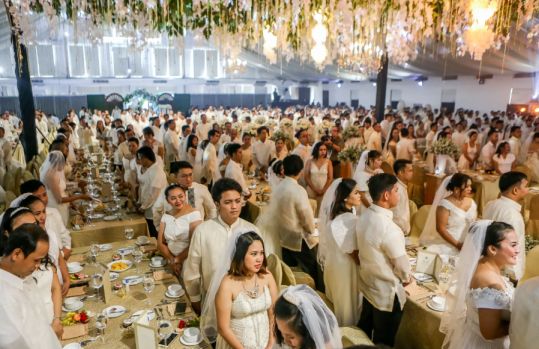 Update 14 Febr. 2020: While China reports 5,000 new coronavirus cases, Hun Sen yesterday looking like the man of the hour after letting rejected cruise ship dock in Cambodia.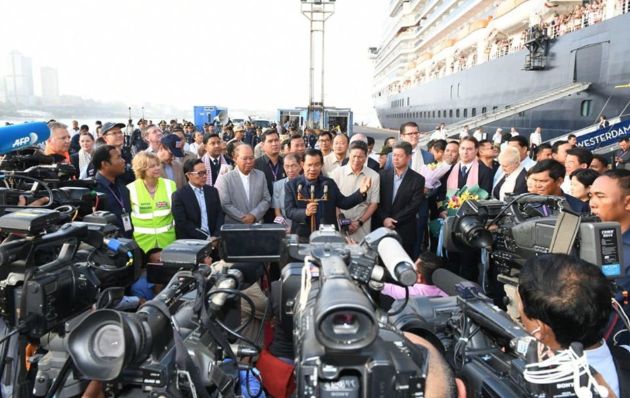 15 Febr. 2020: Residents in Reykjavík (Iceland) have been asked to remain indoors. With storm Dennis now moving into the UK where experts warn to prepare for worst floods of the year, 70mph winds and 140mm of rain forecast in some areas Chaos expected for trains, roads, and airports: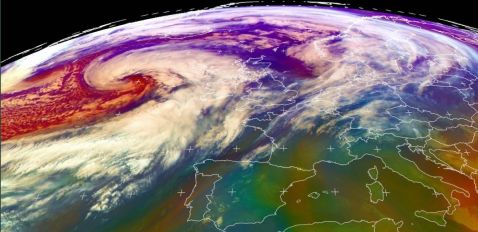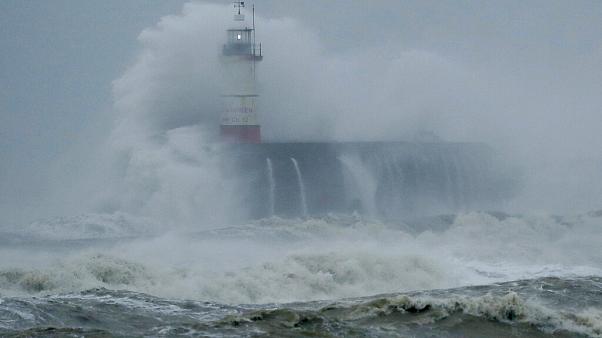 Update 15 Febr. 2020: With Freemasonry quite well known and contrary to the US still growing in England, following an earlier £2million donation in the UK fire brigade trucks and emergency vehicles now show freemasons' symbol: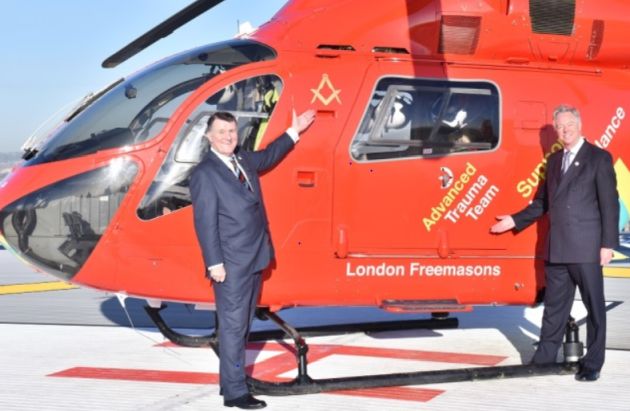 16 Febr. 2020: Following as a first-ever in English history of Russian Freemasonry showing among others how in eighteenth-century Russia, Freemasonry was inseparably intertwined with a crash course of Westernization. Major Case Study: The History of Russian Freemasonry Unveiled.
17 Febr. 2020: Russia, Participants in a religious procession to the Kazan Cathedral on International Orthodox Youth Day: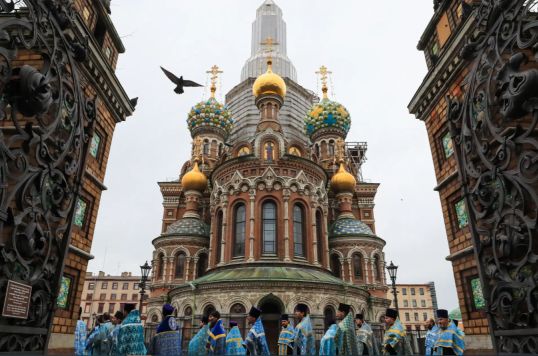 18 Febr. 2020:  With some important centennials coming up in 2020 like (already in the course of 2019 used in the rhetoric by Prime Minister Viktor Orban) the Treaty of Trianon on 4 June 2020 (which among others provided for an autonomous Kurdistan) the Treaty of Sèvres on 10 August 2020 new complex patterns and alliances were formed (many of them in the Middle East) who found themselves at each other's throats as they struggled with competing claims and expectations. Not to mention that President Erdoğan seeks revisions in the Treaty of Lausanne by 2023 due to what he claims to be secret articles signed by Turkish and British diplomats at a Swiss lakefront resort almost a century ago. Major Case Study:  Beyond the Treaty of Versailles.
French map from the early 1900s shows the population by ethnicity inside the Austrian Hungarian Empire: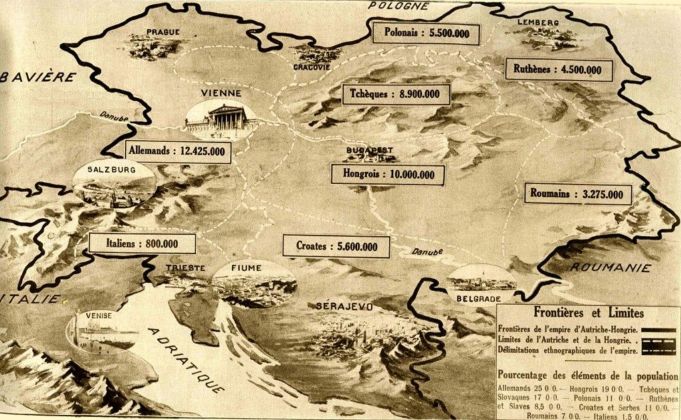 21 Febr. 2020: Vienna opera ball Febr. 2020 seen from above: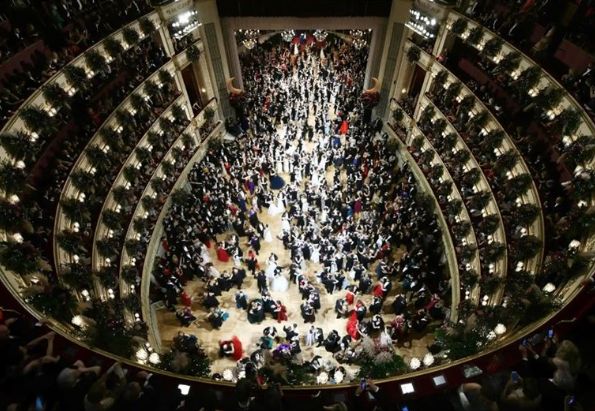 22 Febr. 2020: São Paulo, Brazil, float during a carnival parade: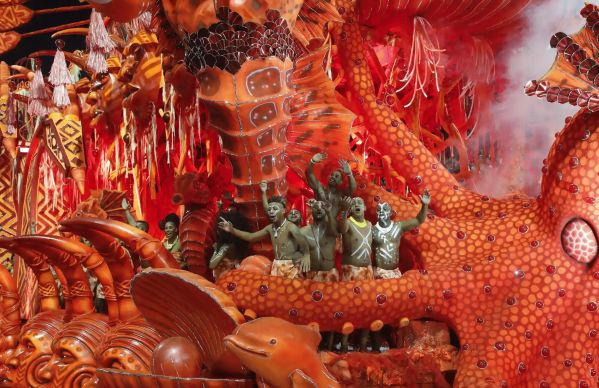 23 Febr. 2020:  On 8 to 10 January the Theater for the New City presented a major play depicting four students at the University of Hawai'i at Manoa embarking on a research project that takes them into the repository of 19th-century Hawaiian archival materials. Delving into the archives, they are shown to interrogate repressed histories of the Hawaiian archipelago. Honolulu (including Waikiki) is loved by people all over as one of the most multicultural in the world. Following having seen the play, and doing in retrospect our own research evidence shows that the Kingdom of Hawaii was the first non-Western state to achieve full recognition as a co-equal of Western powers. Technologically at the cutting edge of modernity but at the same time grounded in tradition and identity, the Hawaiian kingdom's nineteenth-century vision of a Polynesian confederation furthermore was a political project to create a Hawaiian-led entity encompassing Fiji, Tahiti, Samoa, and Tonga, that could both defend the kingdoms of Polynesia from imperial control and be recognized as a Polynesian power, much like the Hawaiian kingdom had already achieved for itself. Rediscovering Hawaii's place in the pacific.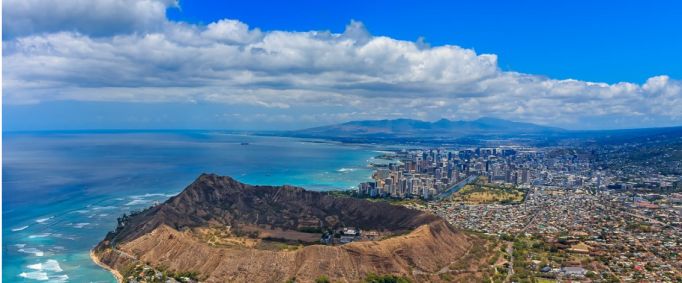 26 Febr. 2020: Confirming my 30 Jan. assessment that the coronavirus (Covid-19) would become a pandemic, the question now is: How governments can best deal with the pandemic.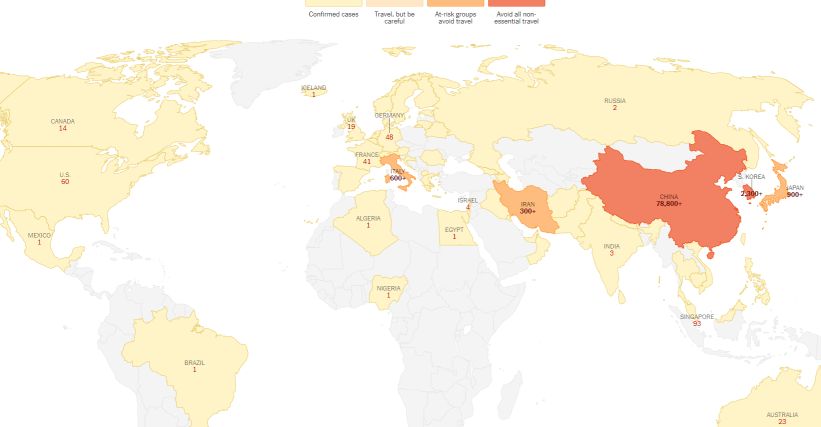 27 Febr. 2020: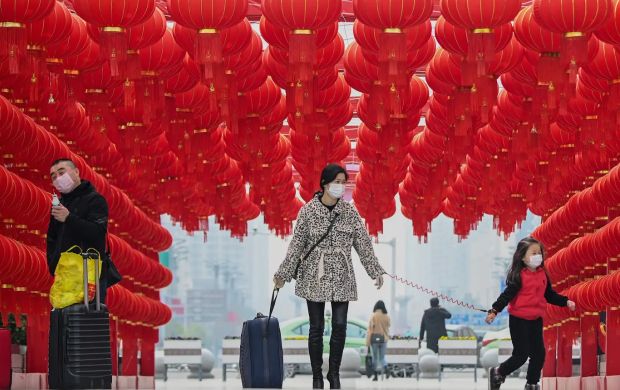 29 Febr. 2020: Coal Mining in Lijiang China: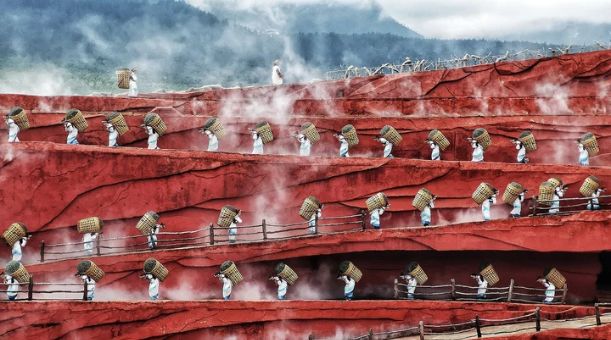 1 March 2020: Russian Maslenitsa Folk Festival greets the spring by symbolically burning a bridge: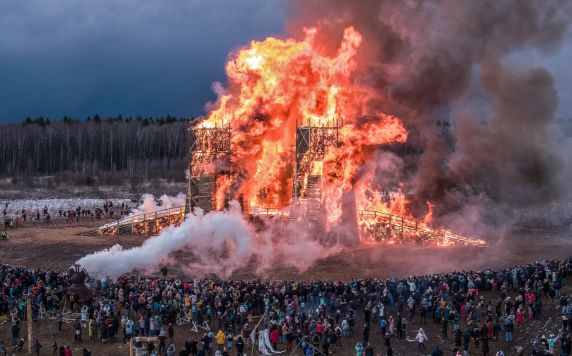 2 March 2020: Last week in New Delhi people walked past charred vehicles in a riot-affected area following clashes between people demonstrating for and against a new citizenship law. The question now is if the communal violence that killed at least 45 people, mostly Muslims, in India's capital last week could spread to the rest of the country. What is really happening in India?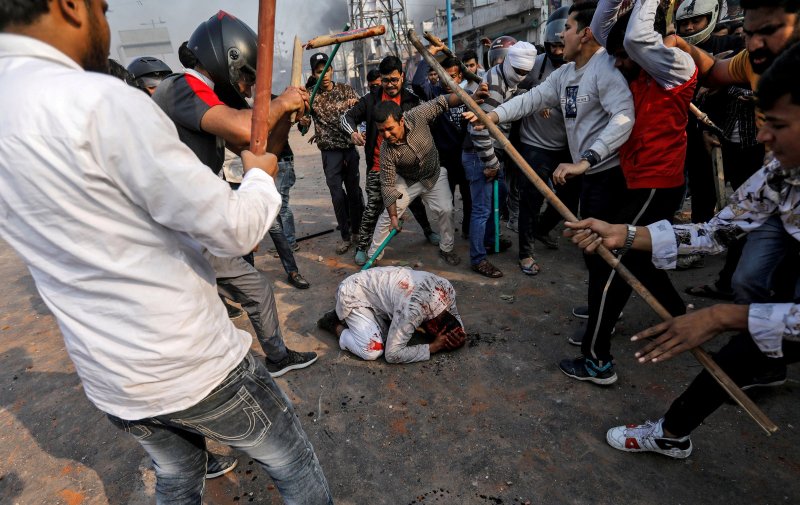 4 March 2020: The Rwandan genocide is widely acknowledged to have been one of the biggest modern genocides, as many sources pointed to the sheer scale of the death toll as evidence for a systematic, organized plan to eliminate the victims. Yet are also those who spread disinformation and denial. An early example of this was the 2004 popular movie "Hotel Rwanda" which was based on myth and outright lies.Yet this kind of problem is alive and well in 2020.Not to mention the actuality that the French Court is soon to rule on Habyarimana assassination by the upcoming 4 July 2020. Major Case Study: Rwanda revisited today.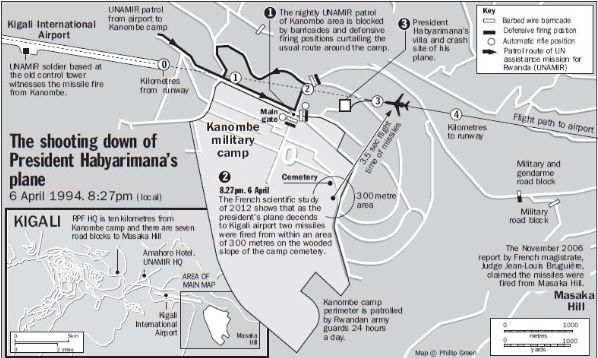 Update 4 March 2020: Mona Lisa's smile restored: Around midday today the Louvre reopens after virus fears.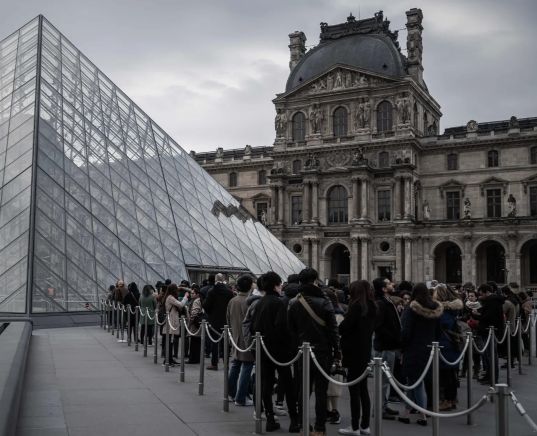 5 March 2020: India: A Muslim girl practices 'Vovinam' for the upcoming Women's Day in Hyderabad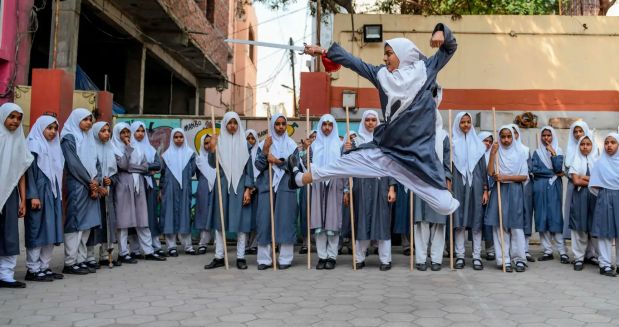 6 March 2020: As we detailed in our own initial 2003-4 case study about the Rwanda Genocide is that France faced charges that it supported the Hutu leadership before and even during the massacres. Today's consequence of excessive government secrecy is the opportunity it afforded the génocidaires. An information vacuum gave them free rein to spread lies and disinformation with a view to denying their crime. They deceived the Western press, promoting lies faster than the facts could debunk them. Major Case Study: Rwanda revisited part two.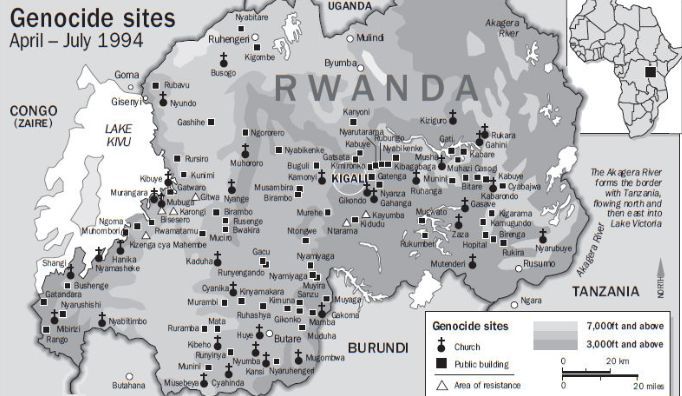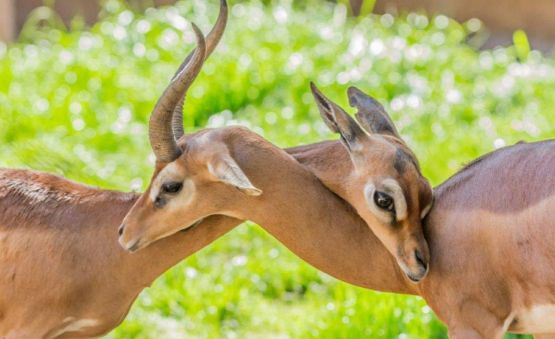 9 March 2020: Holi is observed in India at the end of the winter season on the last full moon of the lunar month.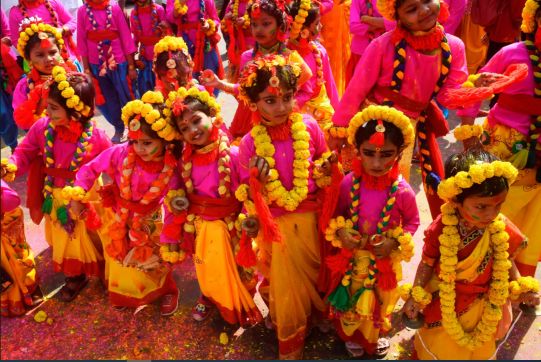 10 March 2020: A visitor on open-deck observatory giving 360-degree views of New York's skyline: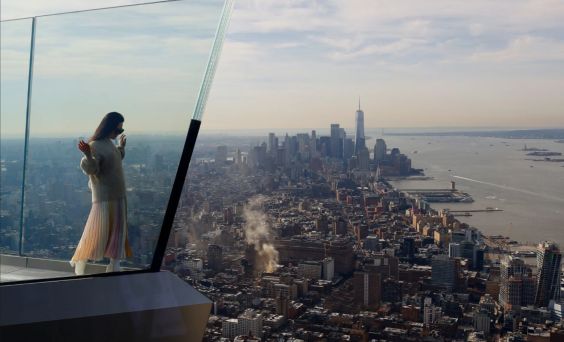 11 March 2020: The flame for the Tokyo Olympics has been lit at the birthplace of the ancient games in a pared-down ceremony because of the coronavirus: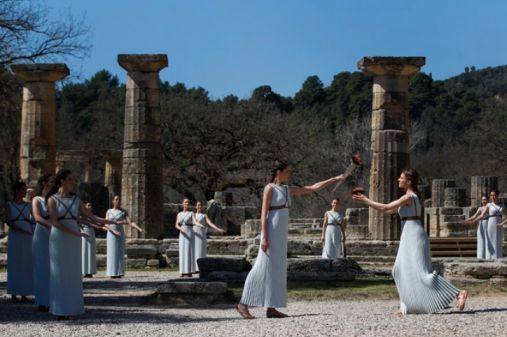 12 March 2020: US President cancels all flights from the EU except the UK even the president of Canada has to go into quarantine because his wife came back from the UK flight likely affected with the virus, in fact, Covid-19 is spreading rapidly in America while the country does not look ready at all. Thus Wall Street suffers worst rout since Black Monday as virus response eludes Washington, Belgium not only closes schools but also bars, and restaurants. Why Covid-19 is killing globalization as we know it.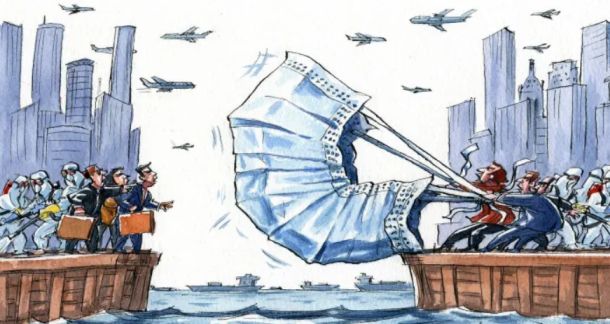 14 March 2020: A man walks across the deserted Hradčanské Square in front of the closed Prague Castle.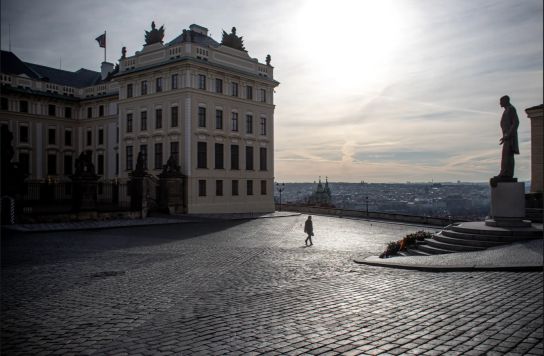 16 March 2020: When Steve Green paid millions of dollars from his family fortune for 16 fragments of the ancient Dead Sea Scrolls, it seemed the perfect addition to their new Museum of the Bible in Washington DC. Then this weekend, at a conference in Washington, scrambled by the coronavirus pandemic, experts released a 200-page report revealing how the forgeries fooled scholars and buyers on the antiquities market. Hence it also is good to retrace who and what Jesus Christ really was. Major Case Study: Jesus Christ and the Dead Sea Scrolls.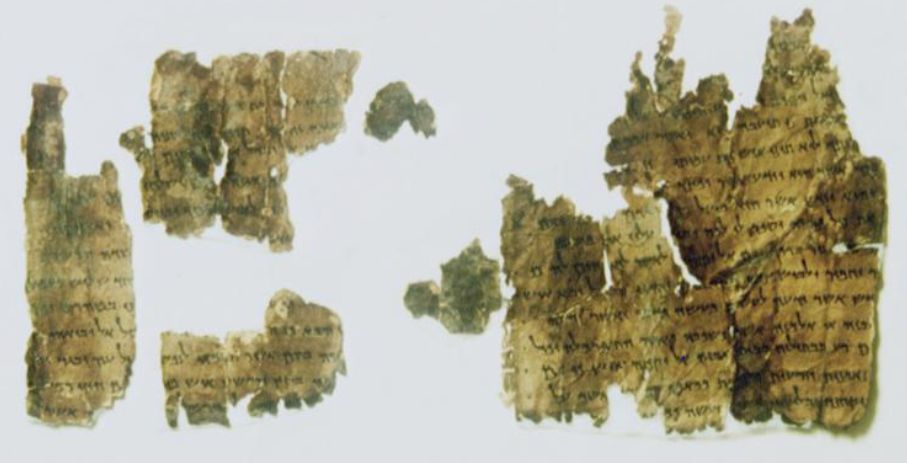 17 March 2020: Graph on the left indicates that young people spread Coronavirus (COVID-19) most, whereas the graph on the right indicates that given the US lags 11 days behind Italy, therefore Italy could possibly be used as a window into what could next happen in the USA: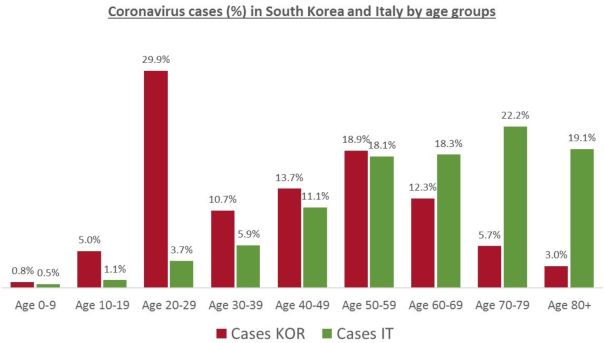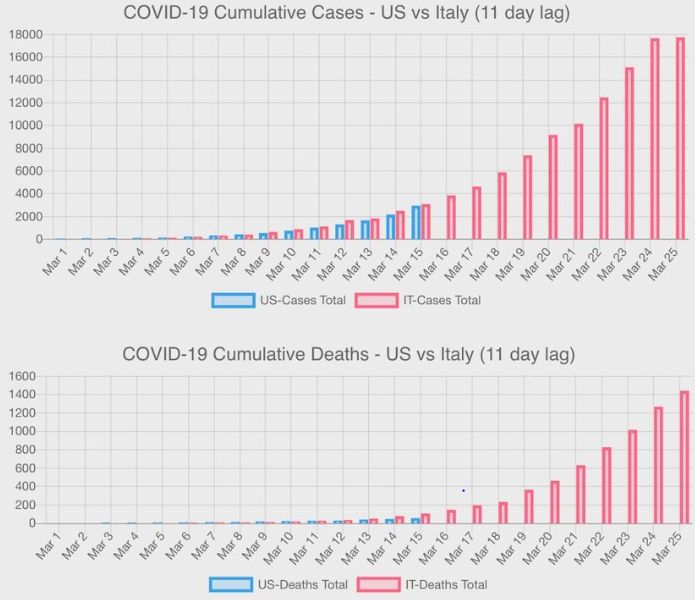 18 March 2020: A traffic jam on the Causeway as Malaysians rush to enter Singapore hours before a travel ban enforcement began: Why Planet earth is shutting down.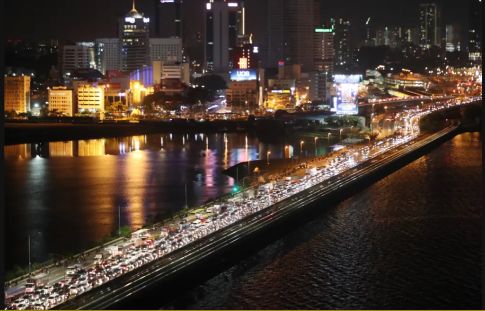 19 March 2020: India's PM Narendra Modi's govt again advises Ayurveda homeopathy for COVID-19 Trick or treatment: The political and religious trajectory of Ayurveda.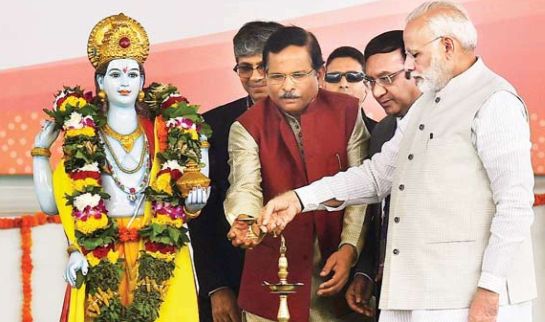 20 March 2020: Japan, Thailand, Singapore, Australia and New Zealand were all invited, allowing the United States to influence developments by proxy. Second, the United States is not the only entity that seeks to harness ASEAN's efforts for its own designs. The country that has been most successful at this is China , which has now engaged ASEAN on everything from security talks to free trade negotiations. Major Case Study: From hot to Cold War: Asia's WWII.
21 March 2020: Contemporary Japan faces a thorny series of difficulties, most of which are disturbingly similar to (the by us earlier described) Japan's late-nineteenth-century concerns. What Japan cares about are in two regions the Western Hemisphere and Southeast Asia, with only one itty-bitty problem, Japans dealing with China. Major Case Study: Asia after China.
22 March 2020: Aging population. The chart shows 65+ year-olds as a share of the working-age population now and in 2050. South Korea is aging at an insane pace. In Japan, every worker will have to finance 3/4 of a retiree. Tech is crucial to finance the demographic shift.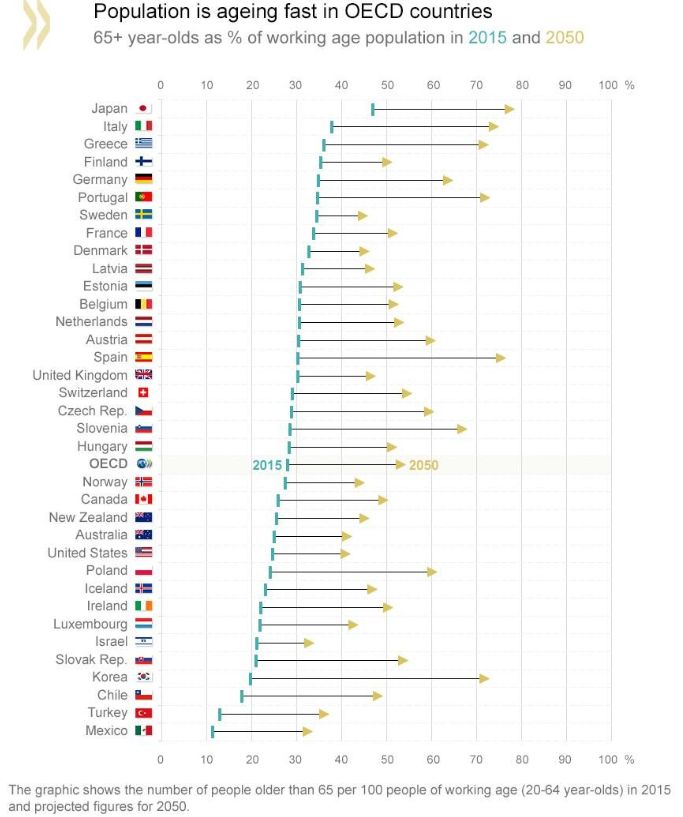 23 March 2020: Flights out of Zurich Switzerland...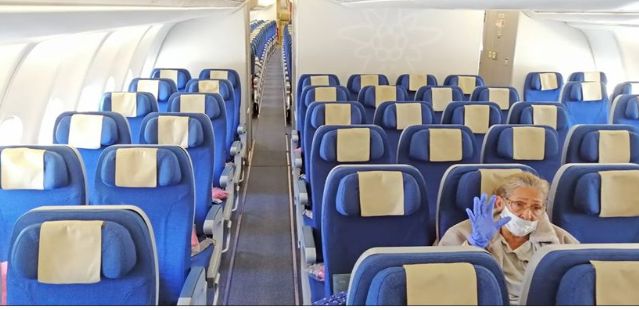 24 March 2020: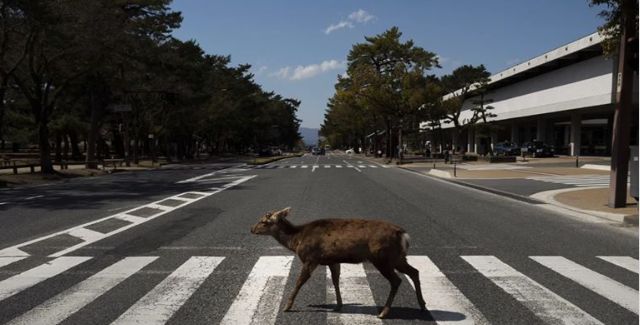 26 March 2020: The mammal dwelling at the highest altitude in the world, this yellow-rumped leaf-eared mouse was caught by a researcher on the summit of a 22,110-foot volcano, straddling Chile and Argentina where and temperatures can reach minus 75 degrees Fahrenheit: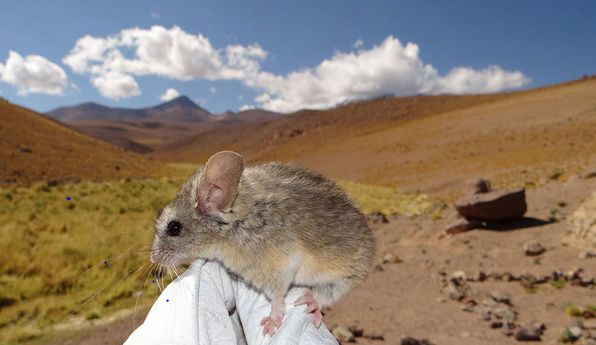 8 April 2020: Tens of thousands of Europeans who were stranded abroad have been brought home. Here a graphic of countries that have been cooperating: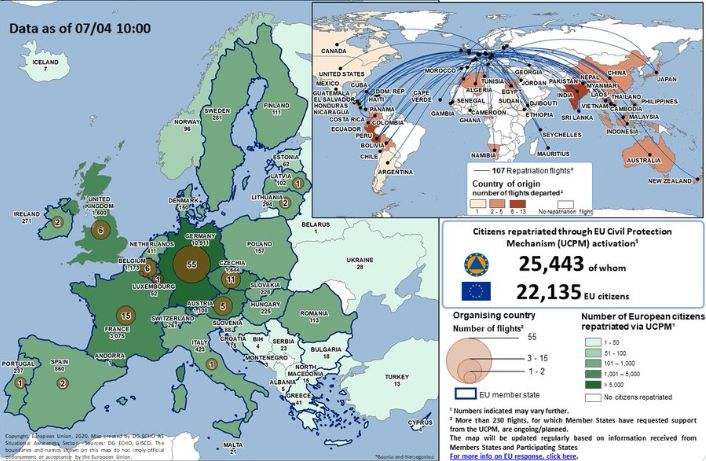 9 April 2020: While the pandemic has been raging through the world one cannot avoid noticing also the economic impact. The COVID-19 pandemic has pushed the world into a recession. For 2020 it will be worse than the global financial crisis. The economic damage is mounting across all countries, tracking the sharp rise in new infections and containment measures put in place by governments. The impact of Coronavirus.
12 April 2020: Opera singer Andrea Bocelli getting ready to sing today: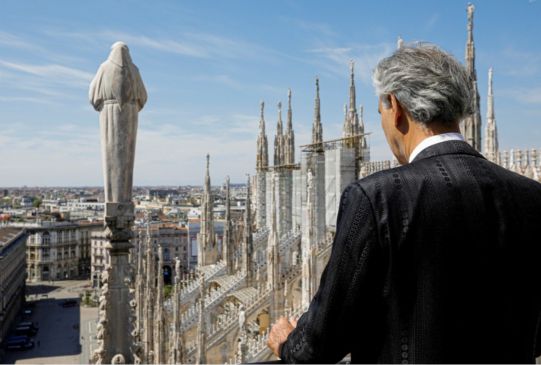 14 April 2020: The Order of Knights of the Hospital of Saint John of Jerusalem, commonly known as the Knights Hospitaller, the Knights of Malta, or the Order of Saint John, was a medieval and early modern Catholic military order. But due to involvements, a former student of mine reported to me, decided to research there are also a large amount of fake (self-invented) Orders of Saint John. Whereby in addition, now some documents have been sent to us referring to a more criminal type Order of Knights of the Hospital of Saint John. The Bruno Burzi Order.
15 April 2020: While the Coronavirus has been ravaging the UK it is refreshing to see the bluebells blooming today: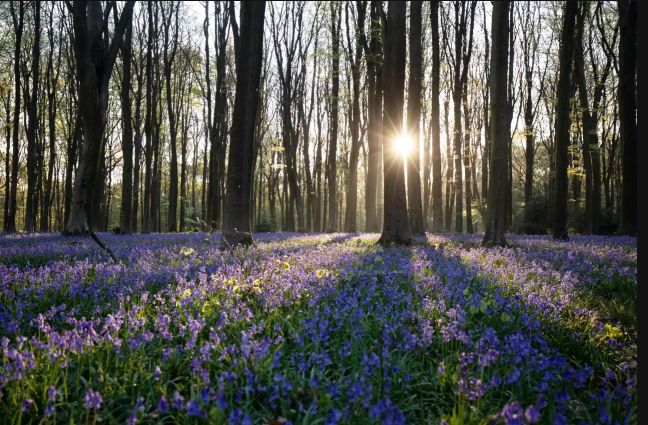 16 April 2020: A condition of the post–World War I settlement forced Marmara and the Turkish Straits open to international traffic. Not only had land-based global trade between Asia and Europe evaporated because of the better logistics of deep water transport but now the Turks couldn't even charge duties on the regional trade passing through the Bosporus and Dardanelles, even though all that trade sailed through downtown Istanbul. Turkey in context today.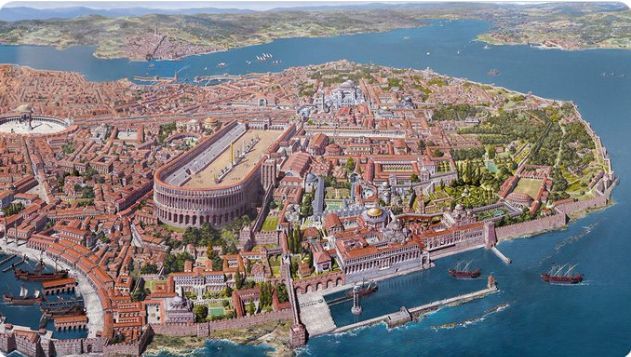 Above the old city of Constantinople
17 April 2020: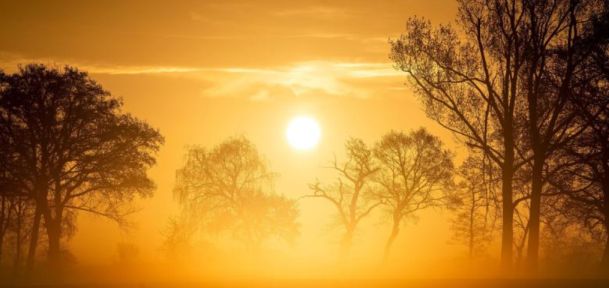 18 April 2020: The past few days saw new fighting in Arakan, whereby today I like to revisit my earlier comment that Myanmar's inability to become a functioning national entity is the fact that the country, with its present borders, is a colonial creation bringing together peoples and ethnic groups with little in common, and even centuries of conflicts with the Burman kings that predate British rule. And declassified records from British archives reveal that the origins also of the current plight of the Rohingya can be traced to their participation in World War II, notably the communal violence that broke out between the Muslim Rohingya and the Buddhist Rakhine communities during and after the war. Major Case Study: The consequences of the Arakan Campaign.
20 April 2020: While it is more than a decade ago when we last added to our section about Asia Religions the section that to date continues to attract particular attention is our covering of Daoist/Taoist internal alchemy. And while in Chinese Daoism, perhaps the best-known alchemist, who tried to combine Confucian ethics with the occult doctrines of Daoism is Ge Hong (born 283, Tanyang, China, died 343, we next will highlight his famous Inner Chapters, which changed the landscape of Daoism with the creation of a corpus of writings said to descend from one of the highest Heavens, and not created by human sages or immortals, as Ge Hong might have wished. Major Case Study: From Waidan (External Alchemy) to Neidan (Internal Alchemy).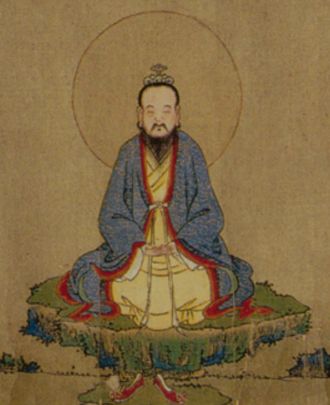 21 April 2020: Oil has been a panacea for all sorts of inefficient, compromised, and in some cases evil regimes for decades. Huge demand in the West and Northeast Asia allowed a raft of previously insignificant or morally reprehensible leaders and societal situations to effectively print dollars out of the ground and count the industrialized world like a hungry customer. Not anymore. But before anyone cheers, it's worth remembering that things will get a lot uglier before they have any hope of improving. The collapse of Oil today.

22 April 2020: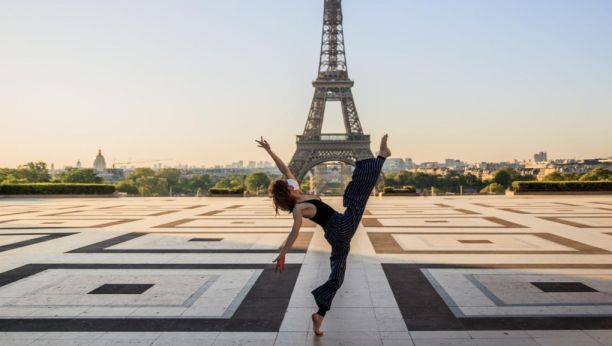 23 April 2020: Even as some leaders exploit the pandemic, their inability to deal with prevalent suffering will act against the myth that they and their regimes are impregnable. In countries where families are hungry, where baton-happy police enforce lockdowns and where cronies' pickings from the abuse of office dwindle along with the economy, that may eventually cause some regimes to lose control. For the time being, though, the traffic is in the other direction. How strongman leaders exploit the coronavirus crisis.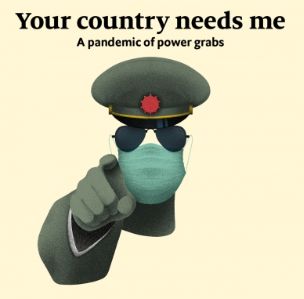 24 April 2020: Mecca during Ramadan but empty today: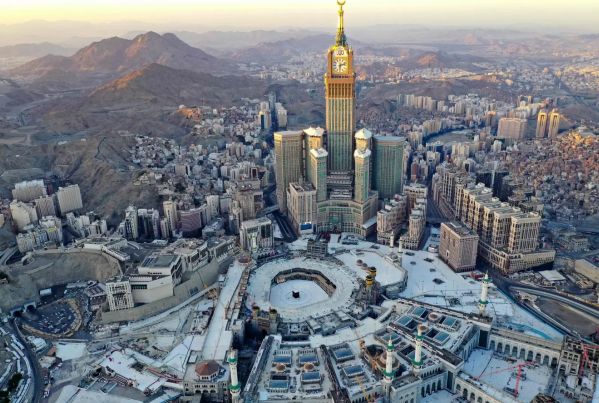 25 April 2020: With the many publications during 2014, a new discussion has ensued about who and what started the First World War of which the consequences are very much present today. Having embarked on a detailed investigation, we now present a ten-part investigation with new answers that help us understand why so many historians got it wrong. Major Case Study:   Revisiting the Origins of the First World War.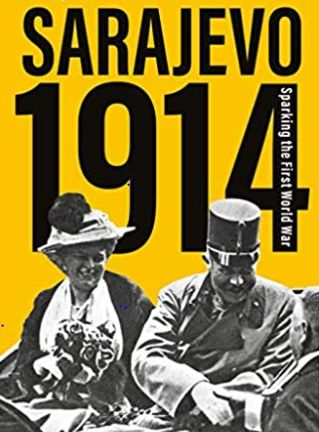 27 April 2020: The German defense minister, Annegret Kramp-Karrenbauer (center), today answers media questions in front of an Antonov An-225 Mriya cargo plane during a press event. The plane brought 8m face masks from China to Germany: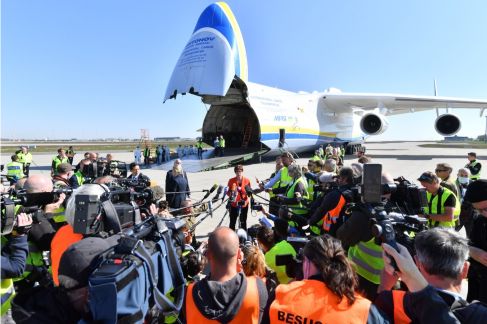 29 April 2020: We look at how the Chinese navy could potentially gain access to the strategic Korea Strait. That, in turn, would leave Japan isolated in Northeast Asia, facing a Chinese-dominated Korean Peninsula and with little choice but to dramatically increase its military budget, perhaps including the nuclear option. Tokyo would also put enormous pressure on Washington to maintain a credible military capability in the region. The news from N.Korea.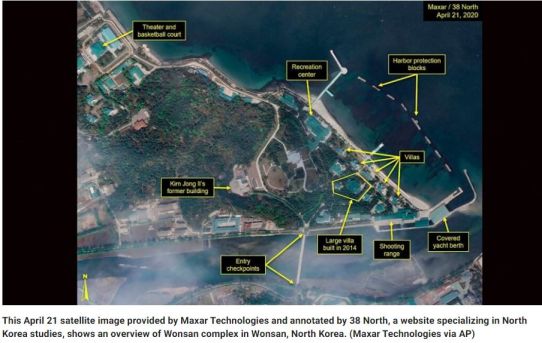 1 May 2020: We have covered Turkey in context and how it will be the economic and military heavyweight of its region. And that what Japan cares about is in two regions the Western Hemisphere and Southeast Asia, with only one itty-bitty problem, Japans dealing with China. We now, will ad an overview that also places the USA in its context. How the end of an age is not the same as the end of history.
2 May 2020: Future earth plate motions towards Pangea Proxima: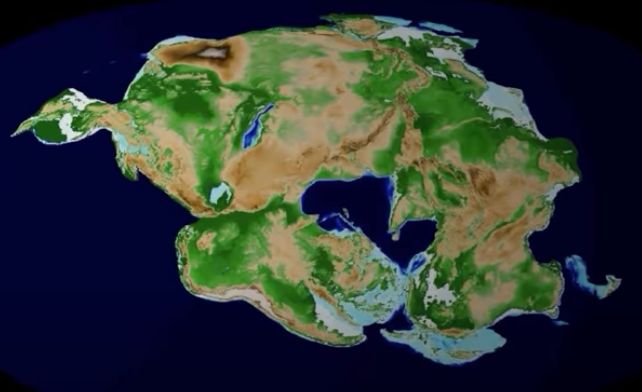 3 May 2020: Having extensively covered the making of the Middle East we add to this what happened during the little researched San Remo conference the hidden background of Laurence of Arabia's involvement in the post-WWI order, the brief existence of an independent Syria led by the Hashemite Faisal who next became King of Iraq while his brother became King of Jordan, with the Kurds resisting the British while concerns that the Turks might try to retake Mosul. Making of the Middle East's hidden history Part One.
5 May 2020:  Following the rebellion sparked by the Hussein-McMahon correspondence; the Sykes-Picot agreement; and memoranda such as the Balfour Declaration the British (closely followed by the French) in 1918 became the first to be influential in the Middle East. Making of the Middle East's hidden history Part Two.
6 May 2020: As of Monday Vienna has become the first airport in the world that started offering to passengers the possibility to undergo molecular-biological COVID-19 testing directly on-site at the airport.
7 May 2020: The Thai Ministry of Public Health today told the media that medical authorities had made progress in developing a vaccine for the COVID-19 after laboratory trials of a prototype proved successful.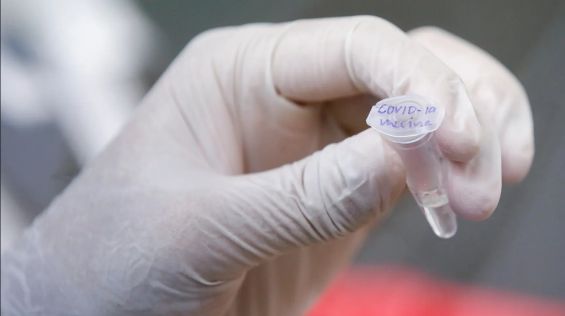 9 May 2020: Russian President Vladimir Putin held a watered-down celebration of the Soviet defeat of Nazi Germany today. In a televised address, the Russian leader made no mention of the coronavirus that shelved a planned 75th-anniversary parade: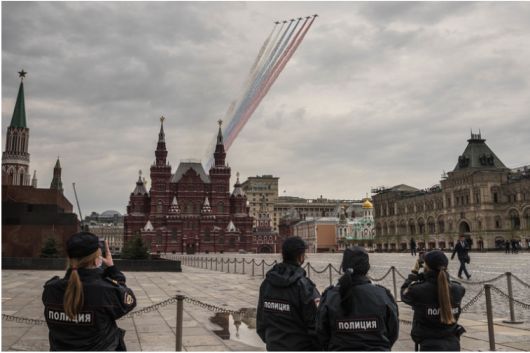 10 May 2020: While China and U.S. signal harmony on trade during its Friday meeting, the chaotic nature of national and global responses to the pandemic stands as a warning of what could come on an even broader scale. This includes an internal Chinese report warns Beijing faces Tiananmen-like global backlash over the virus with also the US that is likely to emerge from this crisis significantly diminished. The fall out from the current crises.
12 May 2020: The following is as per 11 May on hand of data from the John Hopkins University: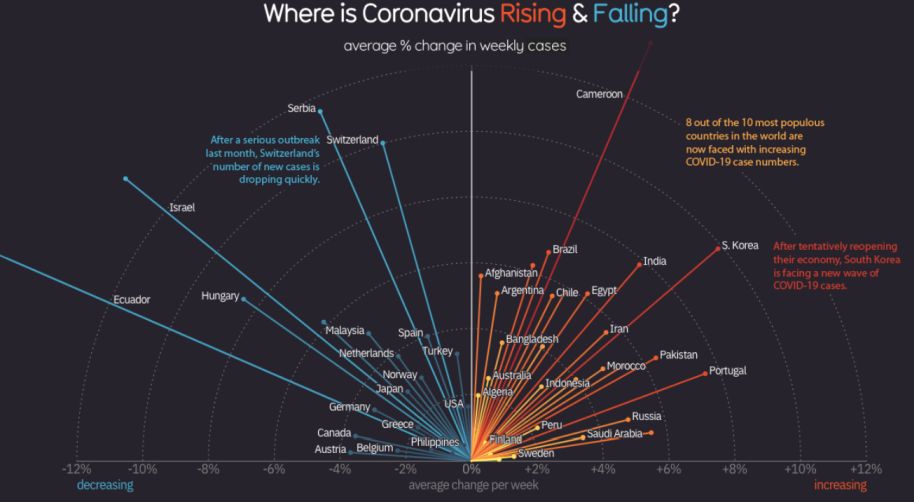 13 May 2020: In March a British newspaper came out with an article titled " REVEALED: The scientific PROOF that shows reincarnation is REAL. Whereby on 20 April the BBC came out with a program showing it to be a religious belief with as an example the differing views in Buddhist, Hindu, and Sikh traditions. Yet little talked about there is also a very influential pseudo-scientific Western tradition. In fact, several polls carried out in North America and Europe show that the professed belief in reincarnation is widespread. Finding Reincarnation.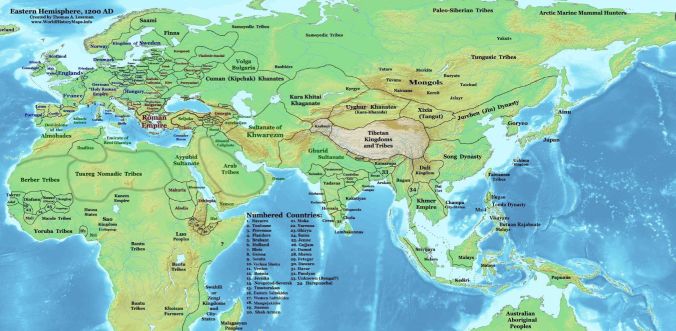 15 May 2020: Researched by us, Chinese records on Daqin 大秦 i. e. Great Qin (synonym of Roman Empire in Chinese records) including Western sources provided details about Roman contact with China. Were Han China and Imperial Rome at the time were the largest and most prosperous empires, there were major differences in the state-systems that China and Rome developed to manage their empires. China's wars against the Xiongnu, known as the Huns, who were a constant threat to the country's northern frontier throughout this period, led to the Chinese exploration and conquest of much of Central Asia. It also led to the end of the Roman Empire.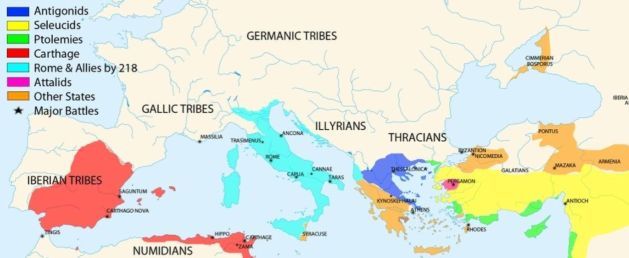 16 May 2020: Preparing for the opening of the Uffizi galleries on 18 May: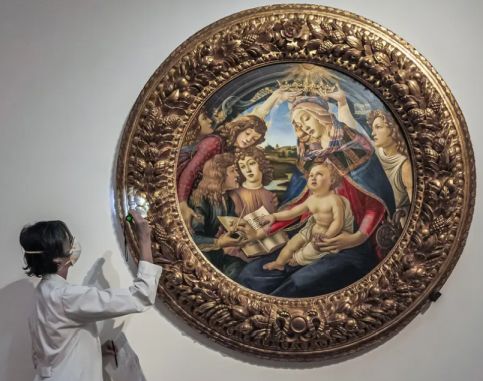 17 May 2020: Félicien Kabuga, one of the most wanted suspects of the Rwandan genocide, has been arrested near Paris. Whereby also others like Kabuga who had fled abroad and were implicated in the genocide were trying to protect themselves and were paying bank staff to get rid of certain records. Rwanda Redux.
18 May 2020: The open system of trade that had dominated the world economy for decades had been damaged by the financial crash and the Sino-American trade war. Now it is reeling from its third body-blow in a dozen years as lockdowns have sealed borders and disrupted commerce. Is this the end of Globalization?
19 May 2020: Germany and France Propose Bailout for Europe: The German decision broke with decades of opposition to collective European debt. But whatever happens with the Franco-German proposal, COVID-19 will force Europe to face its debt demons.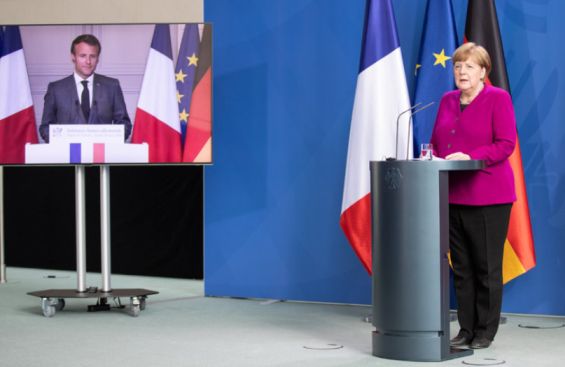 20 May 2020: Kashmiri militants including a rebel leader were killed in a 12-hour gun battle, sparking clashes between locals and police.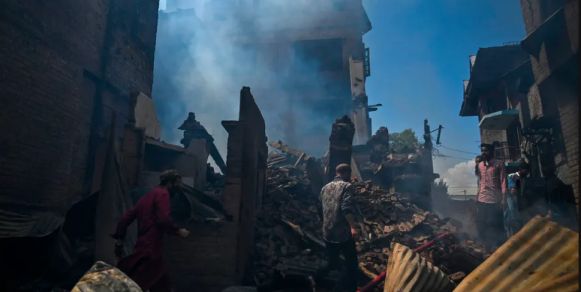 21 May 2020: In a posting on 14 April 2020, I referred to the interconnections between some of the self-invented Orders of Saint John which apart from including a mix that can include Episcopi vagantes or/and also pseudo-Masonic lodges, as shown, in some circumstances can also include criminal elements. And while these various orders have in common the remarkable belief in a non-existent "Russian Tradition" we next present a number of examples that take us all the way to the USA Malta Denmark and Great Britain.
23 May 2020: While in a majority of places in the Muslim world people were seen to practice social distancing, wear masks and in some cases also plastic gloves in some places this was not the case like in Albania or here (although it makes for a beautiful picture) Banda Ace Indonesia: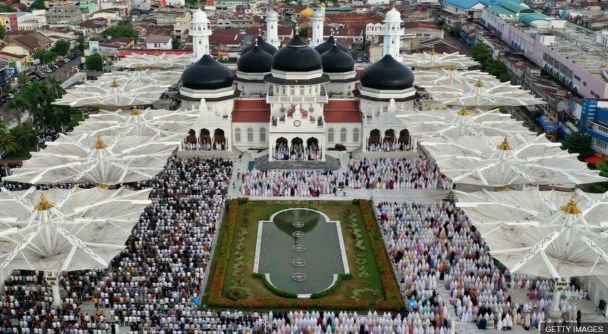 24 May 2020: While India and  China step up vigil, tensions continue to simmer in Ladakh and Sikkim sectors of the Line of Actual Control (LAC). The Chinese military is rapidly increasing its troops in areas around Pangong Tso lake and Galwan Valley along the Line of Actual Control in Ladakh, sending a strong and clear signal to India that it is not ready to end its confrontation with the Indian Army anytime soon. Could India and China Go to War?