For your own comments about related subjects, you can contact us via: ericvandenbroeck1969@gmail.com
30 Oct. 2020: A Communist Party conclave concluded on Thursday with a rousing statement lauding President Xi as the party's helmsman, affirming his broad mandate as the leader who will steer China through perilous waters for years to come. The meeting of the Central Committee, a council of senior officials, laid out ambitions for China to mature as an economic, military, and cultural power despite rising uncertainty abroad. An official summary from the meeting read, "we will certainly be able to conquer the range of hardships and dangers that lie on the path forward."
The following is a major expose about the invention of China and it's manipulating with maps starting with an amusing move by Angela Merkel. Some of the discoveries are breathtaking and one of the many examples also reveals how the island of Prata's museum holds the key to resolving the South China Sea disputes. And as we further detail, the aggressive pursuit of claims to tiny rocks and submerged reefs, the elevation of Taiwan's status to a question of existence, and the frequent provocations in the Himalayas reveal that these 'sacred' boundaries are largely twentieth-century innovations dreamed up by nationalist imaginations. Major Case Study. The secrets of China's new maps unveiled.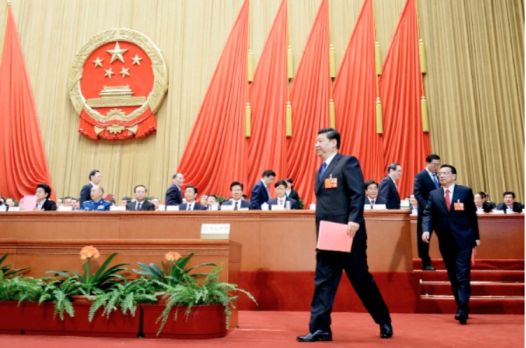 28 Oct. 2020: Taylor, the former chief of staff at the Department of Homeland Security, was the anonymous author of The New York Times Op-Ed article in 2018 and the author of "A Warning," a book he wrote the following year. Both roiled Washington and set off a hunt for his identity. He acknowledged that he was the author of both the book and the opinion article in an interview and in a three-page statement he posted online.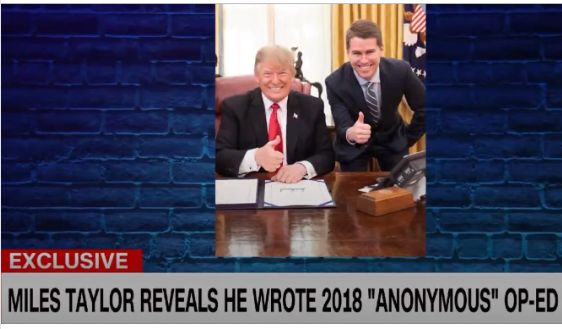 25 Oct. 2020: American Consul-General Poole sent a cyphered telegram (the Bolsheviks had not broken American codes) to Washington, DC. He anticipated acts of sabotage carried out by the conspirators, then Allied intervention, clashes between Whites and Reds and between General Poole's advancing army and the Reds. The telegram said in part: "every effort must be made to remove allied functionaries and nationals from that part of Russia controlled by the Bolsheviks . . . this territory must be regarded as hostile." Spys Invade Russia P.6.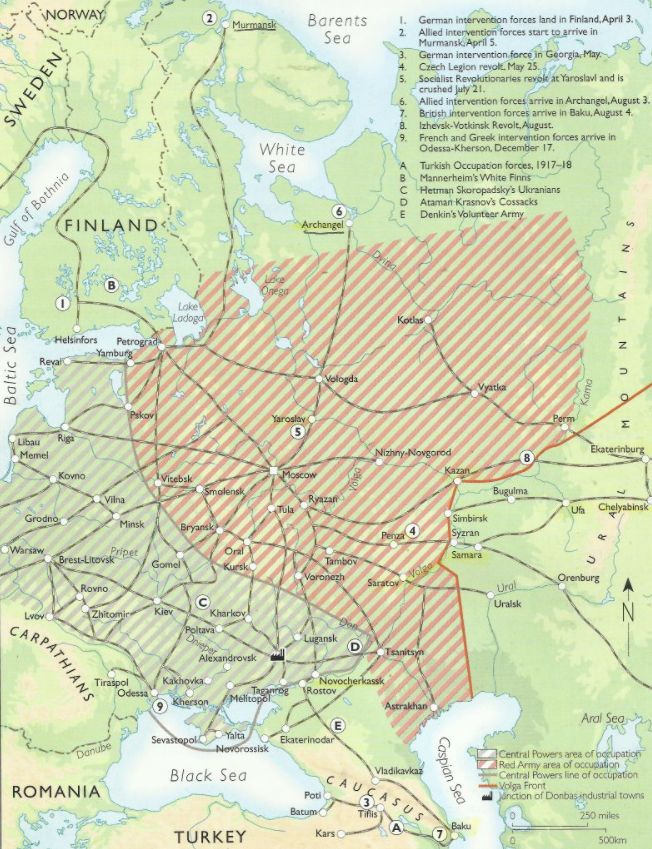 24 Oct. 2020: Perhaps the British agents knew nothing of SR plans, either in Ukraine or in Moscow, but gave them money for general purposes only. It is fair to wonder, however, whether some of his money might have helped to fund one assassination or the other, and fair to point out as well that in July 1918, with his country and Germany still at war, he would have had every reason to consider it money well spent. Spys Invade Russia P.5.
23 Oct. 2020: Today a 'Borat' sequel has been released with an Election 2020 plot twist...In the current film, Borat is dispatched by the Kazakh government to the US to present a bribe to an ally of Donald Trump to ingratiate his country with the Trump administration... A bit rough to watch at times, in the following scene (dressed up as a Ku Klux Klan member) Borat tries to sneak (and is able to get through) into CPAC where vice president Mike Pence is speaking...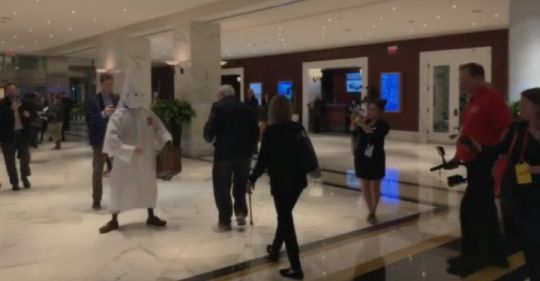 22 Oct. 2020: Allied forces invaded Russia and fought the Red Army in an attempt to support the Moscow plotters. But Wilson and Prime Minister Clemenceau made a mistake in placing the U.S. and French troops under British command. Most of the British officers resented being shuffled off to a "sideshow" like Russia and took out their anger on the American and French troops under them. Some sanity arrived after the British commander was sacked and replaced with Brigadier General Edmund Ironside. Spys Invade Russia P.4.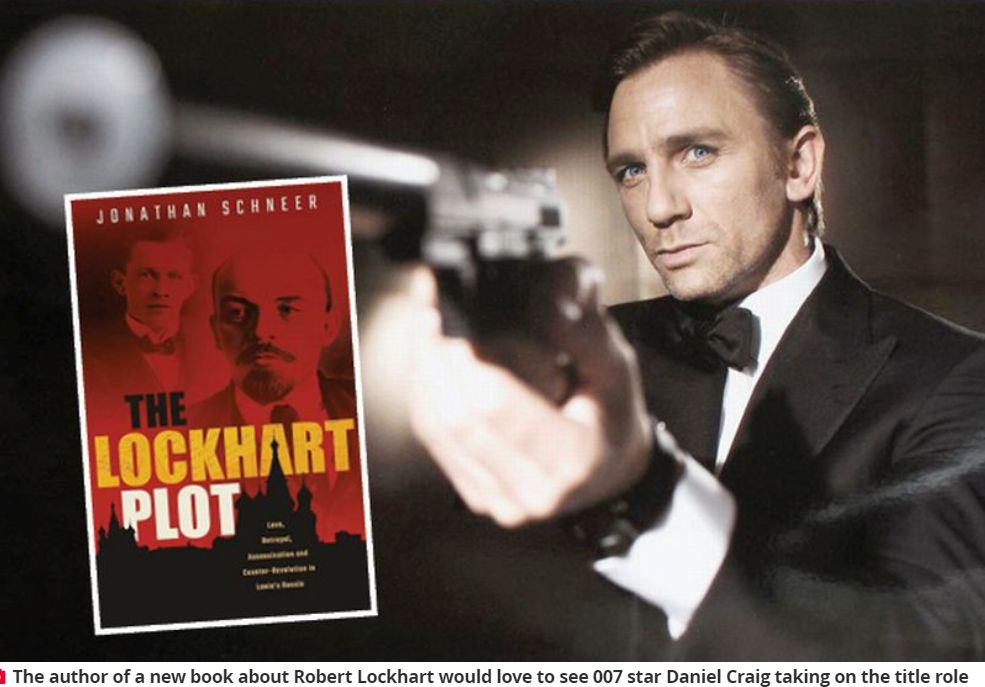 21 Oct. 2020: So far, American, French, and British diplomats in Russia had been sharing information with one another. America and France had spies in Russia, but the British Secret Service had not contributed any high-level agents but that changed now when Sydney Reilly and Bruce Lockhart joined the plot. Where the initial idea was to persuade Russia's new Bolshevik leaders to continue the war and rebuild the Eastern Front against Germany, the Western powers soon devised an ambitious scheme to trigger regime change by landing troops at the ports of Vladivostok, Murmansk, and Archangel and there join with pro-tsar 'White' forces and armed Czechoslovak former prisoners of war who had seized control of the Trans-Siberian Railway. Major Case Study: Spys Invade Russia P.3.
19 Oct. 2020: To the surprise of some, Chinese President Xi Jinping has called on troops to "put all (their) minds and energy on preparing for war" in a visit to a military base in the southern province of Guangdong on Tuesday, according to state news agency Xinhua. This came shortly after Beijing increased military drills around Taiwan. Almost 40 Chinese warplanes crossed the median line between the mainland and Taiwan on 18-19 September, one of several sorties the island's President Tsai Ing-wen called a "threat of force."Thus there was no doubt what President Xi Jinping was referring to, and some analysts say China could move against Taiwan should the U.S. presidential election result in political chaos, Reuters reported. Will a coming conflict make the military disasters of Vietnam, Afghanistan, and Iraq pale in comparison?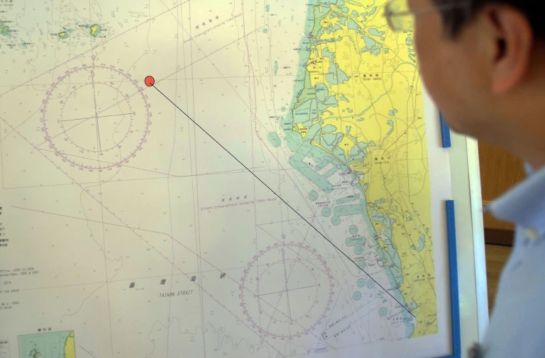 17 Oct. 2020: Covert American military aid would be laundered by the French and British, then passed along to the Cossacks in a plot to overthrow Lenin and the Bolsheviks. As Lansing suggested, some might say this was illegal. Still, Lansing directed Walter Hines Page, U.S. ambassador to Britain, to act "expeditiously" and confer with France and Britain on the matter. "This has my entire approval," Wilson said. Major Case Study: Spys Invade Russia P.2.
16 Oct. 2020: It remains the most audacious spy plot in British and American history, a bold and extremely dangerous operation to invade Russia, defeat the Red Army, and mount a coup in Moscow against Soviet dictator Vladimir Ilich Lenin. After that, leaders in Washington, Paris, and London aimed to install their own Allied-friendly dictator in Moscow as a means to get Russia back into the war effort against Germany. Along with the British and the French the plot we now know had the "entire approval" of also President Woodrow Wilson. As he ordered a military invasion of Russia, he gave the American ambassador, the U.S. Consul General in Moscow, and other State Department operatives a free hand to pursue their covert action against Lenin. The result was thousands of deaths, both military and civilian, on both sides. Major Case Study: Spys Invade Russia P.1.
14 Oct. 2020: Turkey threatens Armenia with direct military intervention in Karabakh War.
12 Oct. 2020: The pandemic has created a massive economic contraction that will be followed by a financial crisis in many parts of the globe, as nonperforming corporate loans accumulate alongside bankruptcies. Sovereign defaults in the developing world are also poised to spike. The Coming COVID-19 Economic Crisis.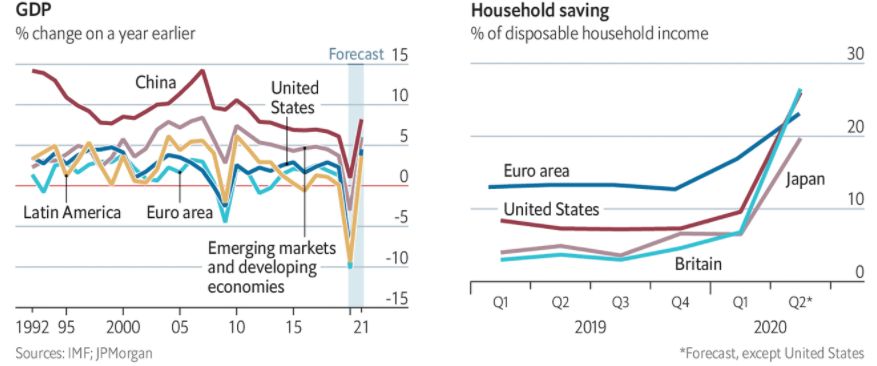 11 Oct. 2020: India's confirmed coronavirus cases cross 7 million, second after US; last 1 million rise is within the last 13 days.
10 Oct. 2020: -The 2020 Nobel Peace Prize has been awarded to the United Nations World Food Programme. "In the face of the pandemic, the World Food Program has demonstrated an impressive ability to intensify its efforts," Berit Reiss-Andersen, the chair of the Norwegian Nobel Committee, said as she announced the prize in Oslo.
-'The president is likely toast': Trump's woes raise GOP fears of a blue wave.
-More than 200 people have already been killed in fighting in Nagorno-Karabakh, a disputed enclave populated largely by (Christian) Armenians that broke away from (Muslim) Azerbaijan as the Soviet Union collapsed. Armenia supported it during a war that killed tens of thousands of people. America and Russia helped bring about the ceasefire in 1994. But America has almost entirely abandoned the long, thankless slog of routine peace-maintenance. In a world where the democratic superpower is resentful, consumed and distracted, averting wars is far harder. That is one reason why a recent rise in tension in the Taiwan Strait is causing alarm. Few expect an imminent Chinese invasion. But America's commitment to the defence of Taiwan cannot be guaranteed.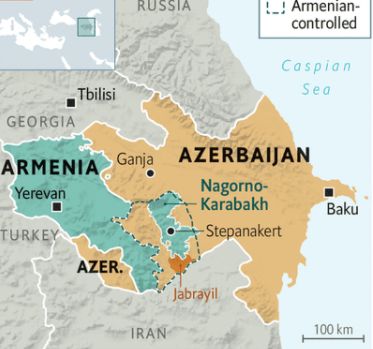 9 Oct. 2020: Will we ever know the true toll that the coronavirus pandemic has taken on the globe? We have the tally provided by Johns Hopkins, but there is no way we can truly know how accurate the numbers are. This is especially the case in countries in which the numbers are manipulated to downplay the seriousness of the pandemic.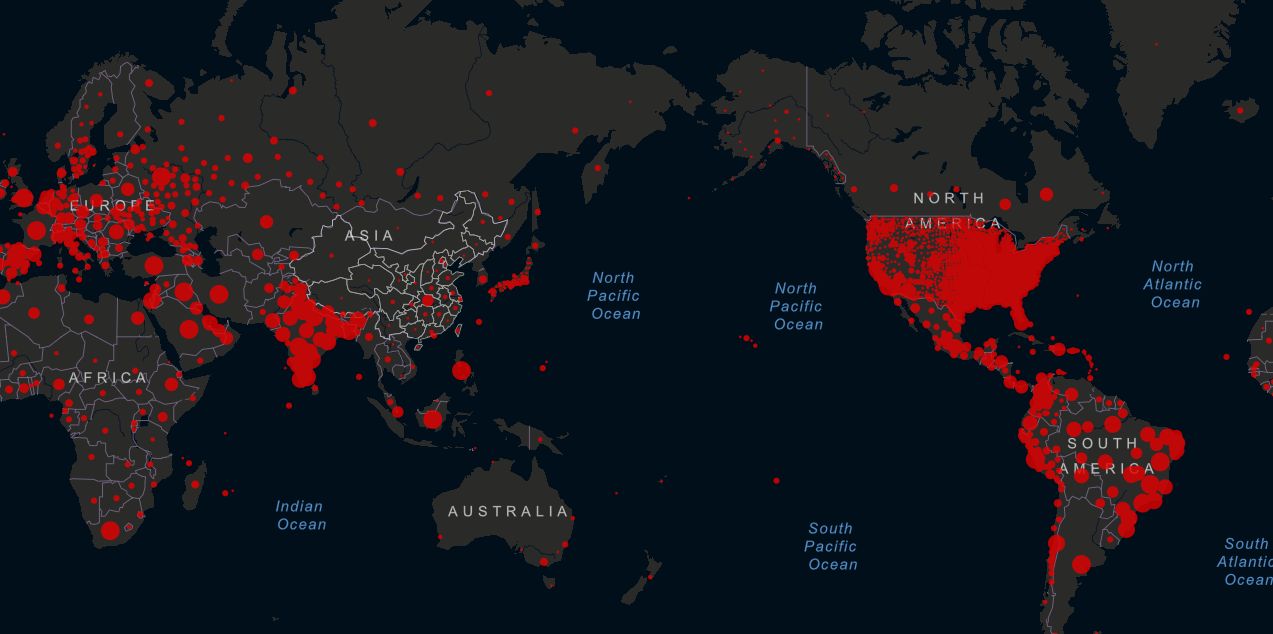 8 Oct. 2020: President Trump said he will not participate in the next presidential debate with Joe Biden after the commission said it will be held virtually. The Biden campaign rejected Trump's demand to delay the next two debates. Whereby the other news in the US was that thirteen people were charged Thursday in an alleged domestic terrorism plot to kidnap Michigan Democratic Gov. Gretchen Whitmer, federal and state officials announced.
3 Oct. 2020: President Trump was taken to Walter Reed hospital out of caution after testing positive for Covid-19. At least seven people, including two U.S. senators, who had attended Saturday's Rose Garden ceremony announcing Amy Coney Barrett as President Trump's Supreme Court nominee have since tested positive for the coronavirus. The White House on Saturday created a startling amount of confusion on the timing of President Trump's coronavirus diagnosis and the status of his health through conflicting statements, injecting an extraordinary degree of uncertainty into the nation's understanding of the president's condition and who may have been exposed to the deadly virus.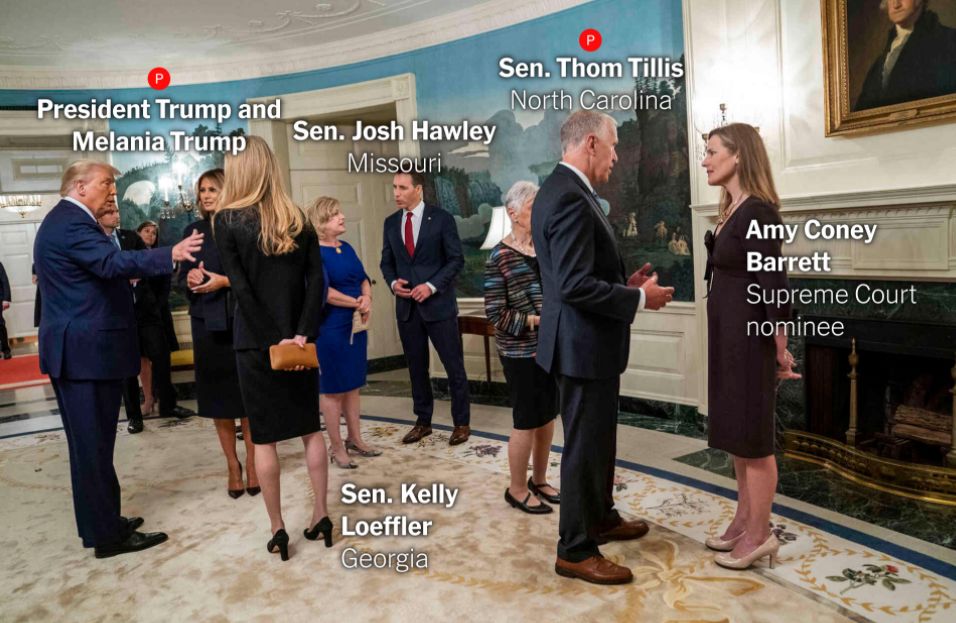 2 Oct. 2020: The last quarter of 2020 furthermore will be among others a waiting game -- like for example waiting for the results of the U.S. election in November, waiting on economic numbers, and waiting to see how the COVID-19 crisis plays out.
1 Oct. 2020: The United Kingdom and Canada have imposed travel bans and asset freezes on Belarusian President Alexander Lukashenko, his son, and other senior officials while French President Emmanuel Macron called for a "peaceful transition" in the country after he met the exiled opposition leader Svetlana Tikhanovskaya in Lithuania on Tuesday. President Macron also visited a military base with Lithuania's president on Tuesday: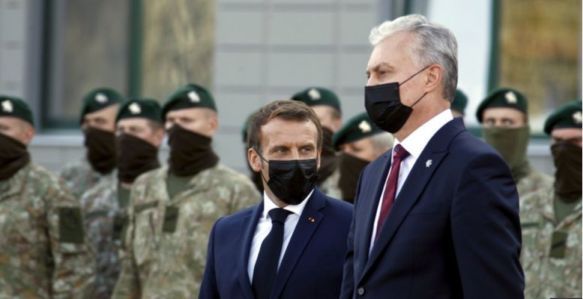 30 Sept. 2020: An Armenian soldier fires artillery during fighting with Azerbaijan's forces this while a Turkish F-16 fighter jet shot down an Armenian warplane as fighting intensified near the long-disputed Nagorno-Karabakh region and fears grew of an outbreak of a new, full-scale war between Armenia and Azerbaijan: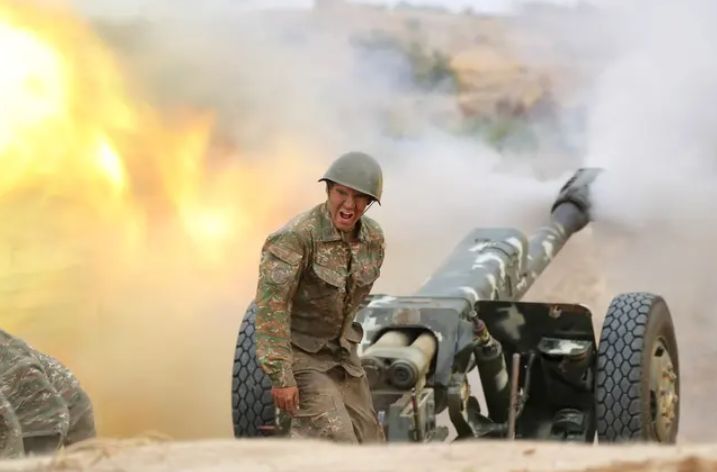 29 Sept. 2020: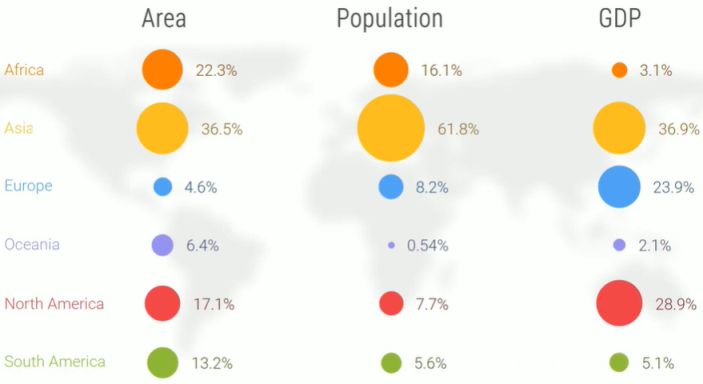 26 Sept. 2020:  With or without a vaccine, the coronavirus will remain part of life well into next year. Alas as I show in the article, some governments (including America's and Britain's) have been botching the job. Terrible as illness, death, and disruption are in rich countries, COVID-19 is costing poor ones even more. Why governments get COVID-19 wrong.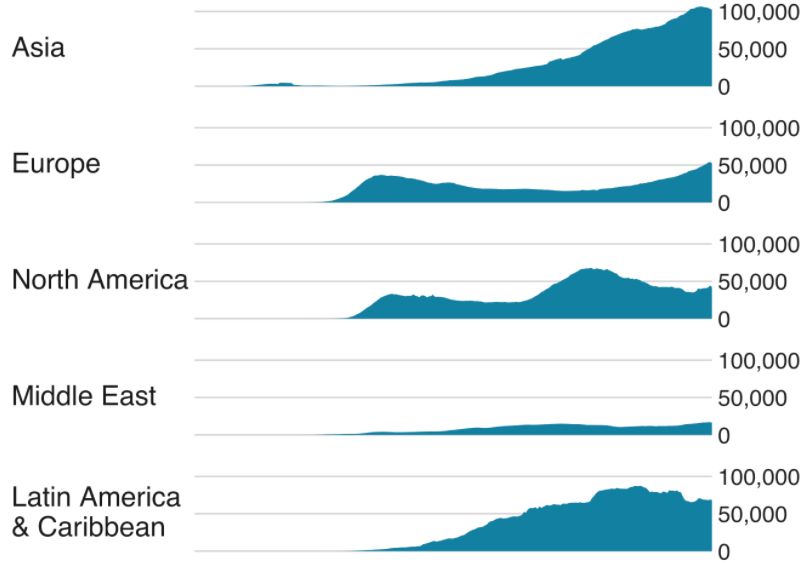 25 Sept. 2020: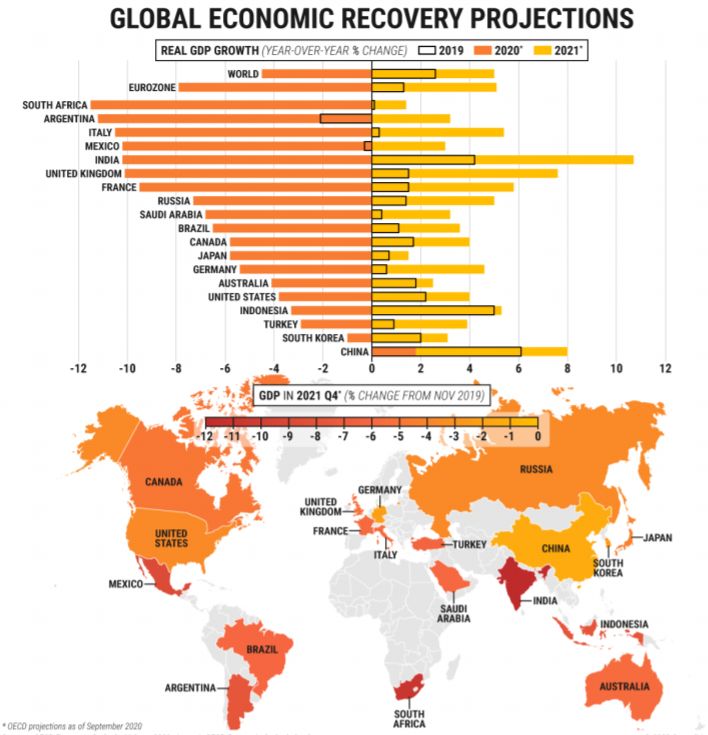 21 Sept. 2020: A sense of history has always been crucial to Freemasonry. But as we have seen all too often, the Masons have squeezed their history into rosy identity narratives. Freemasonry's past is as chequered as a Lodge floor. Hence in part one, we saw how Hitler toned down his initial anti-masonic rhetoric in order to focus primarily on his Jewish conspiracy theory whereby in Catholic Spain Fascists were less restrained. In this third part, now we come to our present era with among others Stephen Knight claims about a Masonic conspiracy, activities like those of the Ndrangheta, when as recently as four weeks ago $193m in assets were seized, Dan Brown's masonic musings in The Lost Symbol, including the role of Freemasonry in British India and the little, researched influence on Indian Nationalism. Major Case Study: Investigating Freemasonry today.
19 Sept. 2020: Having highlighted Nazi-Germany we next move on to Spain where there was a belief, shared by all the different forces on the Nationalist side, that a conspiratorial Masonic influence permeated the Republic so thoroughly that almost anyone could be an instrument of the Lodges. An intriguing part of this history as we will see is a spy network known as APIS, which transmitted dozens of fake Masonic documents. In fact, one can safely say that APIS was the espionage equivalent of the great Taxil hoax of the late nineteenth century. Major Case Study:  The war against Freemasons in Spain.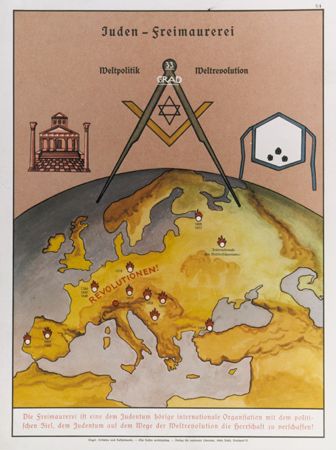 17 Sept. 2020: Having published an extensive five-part study of Russian Freemasonry we now like to revisit our earlier topic of Freemasonry during the fascist era. Nazi Policy on Masons became unequivocal after the Night of the Long Knives – the savage purge of the SA and other political enemies. Thereafter, the SS assumed control of the Masonic Question. And in the spring of 1935, the former Masonic organizations were told to dissolve themselves completely or be forced to do so. Yet we also will see how and why Hitler toned down his initial anti-masonic rhetoric. Major Case Study: Freemasonry during the Nazi state.
10 Sept. 2020: Two Myanmar soldiers have admitted on video to the mass killing and rape of Rohingya Muslims in 2017. The video confessions of the two deserters were filmed by a rebel group fighting the Myanmar military and have been deemed credible by a human rights group. If the confessions are legitimate, they would represent the first admissions by members of Myanmar's military that a campaign of violence against the minority ethnic group took place in the country's western Rakhine State. The two soldiers are believed to now be in the Hague at the International Criminal Court where an investigation into the Rohingya crisis is underway. As for now, there is no obvious end to the ongoing tragedy that faces the Muslim Rohingya communities of western Myanmar. Yet, with two important international legal cases underway at the International Court of Justice and the International Criminal Court, there are now important opportunities to maintain pressure on Myanmar's government. Myanmar's current government – a fusion of militarist, democratic, ethnic-nationalist, and conservative interests – has consistently sought to downplay the seriousness of the situation. This attitude, and the fraught, but politically effective, nexus between Aung San Suu Kyi's National League for Democracy (NLD) and the military, has done much to encourage a culture of impunity among military and civilian decision-makers. Nevertheless, with crucial national elections scheduled for November 2020, and an economy battered by the global COVID-19 shutdown, Myanmar faces a confluence of grave challenges. Under these conditions, key decision-makers in Naypyitaw may hope that international scrutiny of violence against the Rohingya will fade. Given these court actions, however, this is unlikely. Whatever sympathy we may have for Aung San Suu Kyi's predicament, she will not recover her reputation. And she will forever face hard questions about her inability to prevent, and, more importantly, refusal to condemn, ethnic cleansing.
3 Sept. 2020: This week, Indian troops moved firmly and preemptively to stop China's new attempt at land grabs. China's People's Liberation Army was getting active in areas south of the strategically important Pangong Lake. But Indians took the heights near Rezang La and Requin La, allowing them an unfettered view of a key garrison inside China. The operation was led by India's covert Special Frontier Force, which is drawn mostly from Tibetans whose families escaped Chinese oppression.
29 August 2020: Unsealed Archives Give Fresh Clues to Pope Pius XII's Response to the Holocaust Several documents that have emerged from the newly opened Vatican Archives on the papacy of Pius XII bolster accusations of indifference to Jewish suffering, but some scholars say the full picture has yet to emerge. Major Case Study: The  Vatican archives and World War II.
25 August 2020: Replica of planet earth using NASA imagery goes on display in the Painted Hall of the Old Royal Naval College, Greenwich.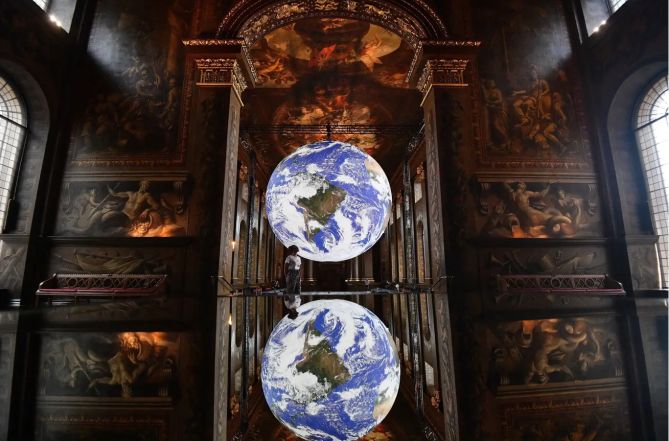 22 August 2020: The economy of Colonialism:  Major Case Study:  Part one, Part two, Part three.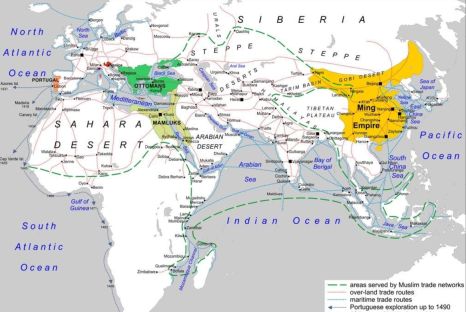 21 August 2020: Minsk, Belarus: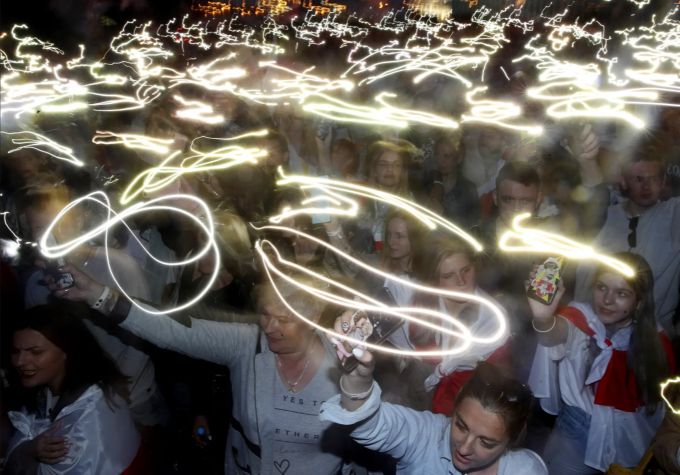 17 August 2020: World Population Projections.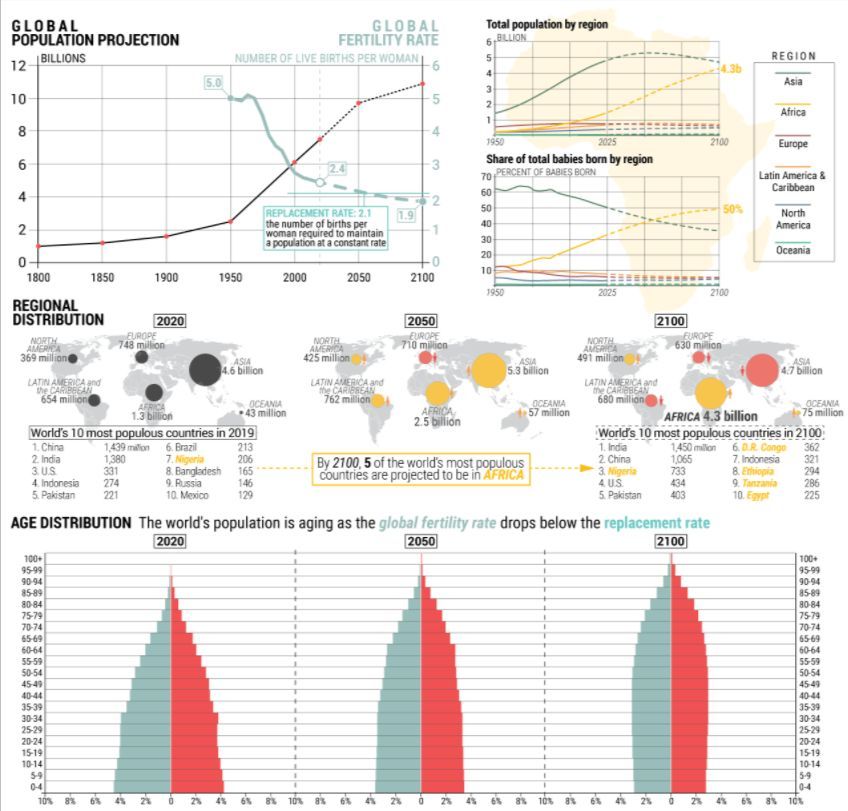 13 August 2020: People wash their clothes as Mount Sinabung in Indonesia spews ash: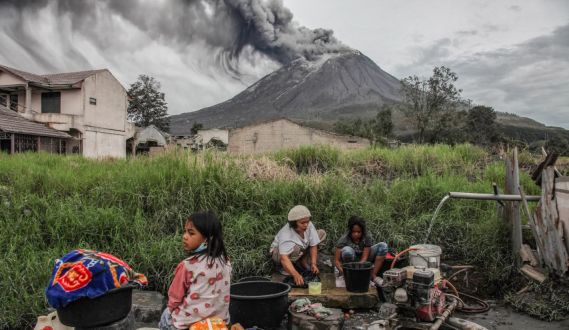 10 August 2020: Tonight, Lebanon's government stepped down, less than a week after a massive explosion in Beirut killed more than 160 people and sparked days of violent protests.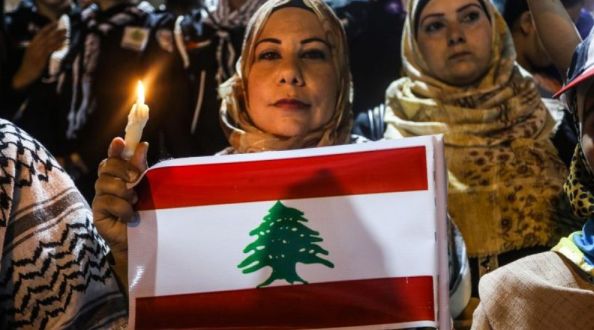 8 August 2020: Beirut explosion: Angry protesters take to streets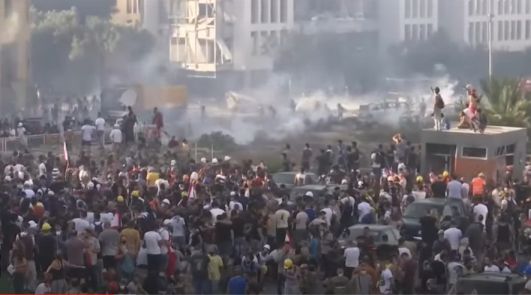 7 August 2020: Today the World Health Organization has warned against "vaccine nationalism", cautioning richer countries that if they keep treatments to themselves they cannot expect to remain safe if poor nations remain exposed. It is no secret that Scientists fear that the current pandemic could lead to a geopolitical fight over vaccines. And that 'vaccine nationalism' threatens global plan to distribute COVID-19 shots fairly. But there are also other approaches. Vaccine Nationalism and its alternatives.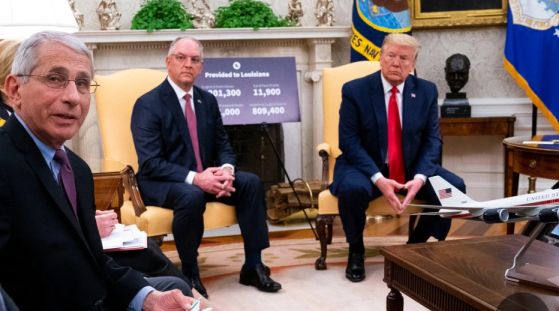 A new forecast from Institute of Health Metrics and Evaluation at the University of Washington says the world's population will peak at 9.7bn in 2064, well below the UN's latest projections: