Social unrest will remain a prominent theme in the remaining months of 2012.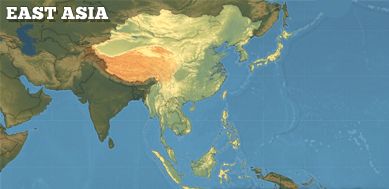 East Asia
Transition in China
The key feature the next 3 months for China and East Asia will be: transition. The basic geopolitical structure of East Asia is beginning to shift as China -- the region's core power -- passes into a new political and economic phase marked by slower economic growth, rising social pressures related to unemployment and inequality, and intensified divisions within the Communist Party.
Fears that the Chinese economy would experience a sharp slowdown in 2012 have now been fulfilled. In the fourth quarter, growth rates for most key indicators will continue to slow on a year-on-year basis, weighed down by uncertainty in Europe and underwhelming domestic consumption, as well as the resulting decline in industrial activity and demand for raw materials and resources. Beijing will work to maintain economic stability and employment through increased investment in large-scale infrastructure projects that particularly focus on expanding transport and power generation capacity in China's still-underdeveloped interior. Property markets will also get a boost as the central government moves to reduce inventories by spurring growth and investment at the local level.
A seasonal bump in both international and domestic consumer demand will likely give a temporary boost to China's export sector, which could soften unemployment pressure in the next quarter. Meanwhile, Beijing will work to boost domestic consumption through a combination of traditional short-term solutions like direct subsidies on consumer goods and moderate reforms to income distribution across state-owned enterprises. Ultimately, however, the central government will likely eschew any move that could exacerbate instability down the road, preferring instead to cautiously manage China's inevitable transition out of the high-growth, export-oriented economic model that the country has maintained for the last two decades.
On the political front, the Chinese leadership's priority will be to ensure that no further crises unsettle the generational leadership transition set to begin at the 18th National Congress of the Communist Party of China on Nov. 8. At the congress, President Hu Jintao will hand over the title of General Secretary of the Communist Party to Vice President Xi Jinping. However, Xi -- along with Premier Wen Jiabao's successor, Vice Premier Li Keqiang, and other new "fifth-generation" leaders -- will not assume office until March 2013. The congress, like the National Day celebrations on Oct. 1, will serve to reinforce a sense of Party unity and cohesion, especially in the wake of the Bo Xilai scandal. But under the surface, China's leadership will continue to debate how to manage the country's economic and social crises and the shifting role of the military.
Labor and social unrest will likely rise as overall economic activity slows, but with the leadership transition under way, Beijing will work even harder to maintain tight security and social media controls. Even if unemployment-related social tensions ease slightly during the Christmas season, unrest over working conditions in the country's manufacturing sector is likely to continue. In search of alternative release valves for domestic social pressure, Beijing may allow anti-Japanese demonstrations to continue on a limited basis. But because such displays can quickly transform into protests on problems within China or the Party itself, the central government will attempt to keep them to a minimum.
Maritime Disputes
At a regional level, maritime tensions will not likely rise beyond the peak reached during the first half of the year as Chinese, Japanese and South Korean leaders focus on internal political transitions, domestic issues and, in South Korea's case, a presidential election. The Diaoyu/Senkaku Islands dispute in the East China Sea cannot be resolved through diplomacy. Since none of the country's involved wants to start a war -- each will try to prevent the ultimately rhetorical battle intended for domestic audiences from escalating into an open conflict. Nonetheless, as fishing season begins in the waters around the Diaoyu/Senkaku chain, the possibility of small-scale provocations and even conflict cannot be completely ruled out.
Tensions in the South China Sea will not likely rise beyond the level of previous quarters because claimant countries like China and Vietnam will be focused on internal political and economic problems. Annual meetings like the East Asia Summit will probably be overshadowed by events in the East China Sea and the U.S. presidential election but could still serve as forums for countries to address and tamp down tensions.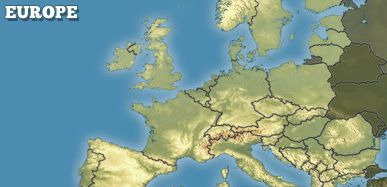 Europe
During the fourth quarter, the eurozone will use tools created over the past months to temporarily contain the financial crisis in Europe and ensure the survival of the currency union. At the same time, the political elite will discuss deeper integration of the eurozone in an attempt to tackle the European Union's deeper structural crisis. However, no concrete results on these long-term plans will be achieved in the fourth quarter due to differing national interests.
Bailouts in Spain and Elsewhere
The technical details of the Spanish bank bailout that were provisionally agreed upon during the summer will be finalized during the fourth quarter. Additionally, to suppress borrowing costs and ensure that Spain is not cut off from financial markets, Madrid will likely sign a formal agreement with the troika, which comprises the European Commission, the European Central Bank and the International Monetary Fund. This agreement will provide the Spanish government with access to further financial aid if necessary and allow the European Central Bank and the eurozone's permanent bailout fund, the European Stability Mechanism, to suppress Spanish borrowing costs by purchasing Spanish bonds. Prior to an agreement, Madrid will attempt to minimize the conditions imposed on it by announcing additional austerity measures in exchange for financial assistance.
Other eurozone countries that may need similar aid in the future or that want to renegotiate bailout terms, such as Italy and Ireland, will be watching closely to see how Spain negotiates the pre-emptive aid and bank bailout. Though it is unlikely that Italy will require similar treatment during the fourth quarter, the country's political instability will increase and the reform efforts will slow down as the parties that have supported the technocratic government thus far prepare for the elections set for the first quarter in 2013.
Greece, Portugal and Ireland, which have already received bailouts, will be given access to further financial aid, allowing them to remain in the eurozone even if they fail to meet some of their initial bailout conditions. Cyprus will use negotiations on a Russian bailout to try to the improve terms of a prospective EU bailout, but the Russian aid alone will not suffice. Cyprus will become the fourth country to receive a bailout under the troika's supervision, with the primary goal of supporting Cypriot banks.
The Eurozone's Structural Problem
The ongoing economic crisis will dominate discussions at the monthly EU ministerial and heads of state meetings. EU officials and member countries will debate proposals aimed at overcoming the eurozone's structural problems and centralizing oversight, but no concrete measures will be implemented during the quarter. Talks will likely center on the creation of a potential banking, fiscal and political union; the structure of the EU budget for 2014-2016; and potential changes to the EU treaty. Debates over these issues will demonstrate how differing national interests are exacerbating the divide between eurozone and non-eurozone members, prolonging Europe's crisis.
While members of the political elite manage the financial crisis in the near term and debate long-term structural reforms, popular discontent throughout Europe will grow. In countries with high unemployment, such as Greece, Portugal, Spain and Italy, we can expect to see protests, strikes and discord within government coalitions as spending cuts for the 2013 budgets are decided. This discontent will slow the implementation of structural reforms, but is unlikely to cause the collapse of any government in the European core.
Germany will continue to be the strongest advocate for centralized supervision and austerity in overcoming the crisis. However, Berlin will continue to accept a relaxation of austerity measures in troubled eurozone countries and will not derail further bailout efforts. This paradox will lead to conflict within Germany's conservative governing coalition, especially as parties start positioning themselves for the parliamentary elections set for September or October of 2013.
French President Francois Hollande will be forced to apply unpopular austerity measures that contradict his campaign promises. Though the austerity measures will be unpopular, they will still be approved at the parliamentary level. However, on a Europe-wide level, Hollande will argue for less austerity and will show skepticism toward Germany's plans to overcome the European Union's structural crisis.
To shift attention away from domestic economic problems, the French government will highlight France's role on the international stage. Paris will continue to be the strongest European supporter of an international military intervention in Syria, in part to reassert influence in its former colonial sphere in the Mediterranean basin. However, France's efforts will not have a decisive impact this quarter due to the complexity of the conflict, a lack of U.S. interest in deepening its involvement, and continued fissures within the Syrian opposition. On the diplomatic level, France will try to help the Syrian opposition consolidate its leadership and work with other Western countries to create the conditions for further defections in the hopes of accelerating the fall of Syrian President Bashar al Assad's regime.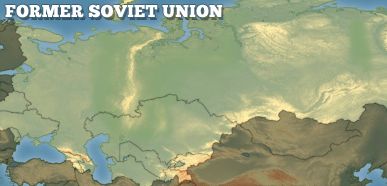 Former Soviet Union
Moscow's Internal Challenges
Moscow's domestic challenges will grow this quarter. The Kremlin has already struggled with social unrest and major economic shifts stemming from international uncertainty. During the fourth quarter, these issues and others will test the Kremlin's political consolidation and stability.
A string of regional and municipal elections will take place across Russia in October. These will be the first direct regional elections since 2004. Regional elections are critical in Russia, since the Kremlin counts on regional heads to maintain its influence across the vast country. It is not certain that the ruling United Russia party will win in the elections since opposition parties have a strong presence in some key regions. The Kremlin has made progress in countering the opposition, but success is not guaranteed and the Kremlin could see a weakening of support across the country.
Ethnic tensions, which arose unexpectedly in the third quarter, will also continue to occupy Moscow's attention. A shift toward intra-Islamist fighting (as opposed to Islamists fighting the Russian government) is taking place. This has been seen not only in the traditionally unstable Caucasus republic of Dagestan, but also the quiet region of Tatarstan. Tensions have also been rising between Chechnya and Ingushetia, and the Kremlin has been working to keep them from escalating into open conflict. Concurrently, increasing anti-Muslim sentiment has led to the formation of dozens of vigilante groups across the country. To counter these ethnic and religious tensions before more significant violence breaks out, the Kremlin is now trying to adjust its policies with a new law on religious and social tolerance.
In addition to facing elections and social issues, the Kremlin will be finalizing a highly contentious federal budget for 2013-2015. The budget will cut federal spending on social programs while maintaining current defense spending levels. The cuts to social programs could spark more protests during the election season but the government is preparing its internal security apparatus for more stringent crackdowns. Moreover, simply maintaining current defense spending levels will curb the Kremlin's ability to modernize the military in the longer term, which Russia needs in order to secure its influence in the region.
The Kremlin would be able to deal with each of these challenges individually with little difficulty, but the fact that they are all occurring simultaneously may prove problematic amid other external demands on the government's attention.
The Russian Periphery
The Kremlin is shifting from a relatively aggressive resurgence in the former Soviet periphery to a more balanced policy focused on the preservation of Russian power over the longer term.
In the Baltics, Russia's position in regional energy markets will continue to weaken as these countries progress in their plans to diversify away from Russian energy and proceed in their legal challenges against Gazprom. In Central Asia, Russia will continue to see tensions grow with Uzbekistan. Uzbekistan left the Collective Security Treaty Organization earlier in 2012 and has been looking into building security ties with other external powers, such as the United States and China, as well as European countries like Poland. These talks could make some progress in the fourth quarter, though a major military deal is unlikely this year.
Russia's position may strengthen in Ukraine, which will hold parliamentary elections in October. Russia has tried to maneuver itself to secure a stake in Ukraine's natural gas transit system, but due to the issue's political sensitivity, no deal is expected to be reached during election season. After the elections are held, however, Ukrainian President Viktor Yanukovich could gain some political capital to strike an agreement with Russia in the energy sphere. But many obstacles remain, and Yanukovich will look to extract as many concessions as possible from Russia (such as lower natural gas prices and other economic incentives) while giving away as little as he can.
Russia's Relations with the West
Russia's relationship with the West will remain complicated as tensions with the United States grow and new disagreements with Europe emerge.
Relations with the United States will continue to be tense due to trade and diplomatic issues, though Washington and Moscow will both be preoccupied with elections at home. In the third quarter, Russia was forced to reassess its position on Syria, a key pressure point it used with Washington. Russia could exploit the stalemate in Syria in the fourth quarter to maintain a stake in the negotiation over the country's transition. Russia will likely be more reserved in openly defying the West on Syria this quarter, but Moscow will maintain its influence over al Assad's regime through possible oil shipments, weapons sales and loans.
Russia's larger problems with the West are in Europe, where Central European countries are trying to undermine Russia's energy leverage on the Continent. Moscow recognizes that its energy presence in Poland and the Baltics is declining, but it will not be without options as it accelerates plans for new pipelines and looks for deals with other countries. In the fourth quarter, Russia will be able to manage the EU legal push against Gazprom's assets while it works on long-term deals with strategic energy partners for the future, such as Bulgaria and Croatia.
Central Asia
Central Asia will see its regional security environment worsen as numerous countries in the area continue to experience protests, border skirmishes, violence and militancy in the fourth quarter. Militancy in Central Asia is driven by complex motivations resulting from a combination of religious, political and social factors. For instance, the militancy that has occurred in Kazakhstan appears to be largely spurred by Islamist groups and actors, while violence in Tajikistan has been more socially or politically motived. Kyrgyzstan and Uzbekistan have also seen instability to a more limited degree, but unrest in these countries could also rise during the fourth quarter.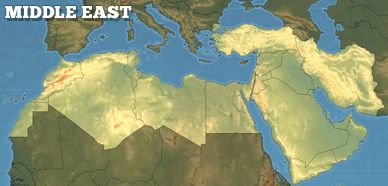 Middle East/North Africa
The Arab Spring, Phase Two
Though civil war continues in Syria, much of the Middle East's attention has shifted away from overthrowing unpopular regimes to the contentious issue of defining the political values of weak, newly democratic states. Islamist forces, both moderate and radical, will try to shape the political evolution of states in the region, especially those that have undergone some degree of political transformation since the Arab Spring began in the fourth quarter of 2010, namely Libya, Egypt, Tunisia and Yemen. The lack of institutional control in many of these states will allow a variety of political forces to exploit anti-U.S. (and anti-Israeli) sentiment in the streets. While this trend is unlikely to translate into transnational jihadist activity on the scale al Qaeda achieved in the early 2000s, localized mob violence, political protests and sporadic attacks will characterize this new phase of the Arab Spring and expose the limitations of U.S. influence in the region.
Iran-U.S. Competition
Regional tensions over Iran will remain high through the quarter. In spite of its continued threats, Israel is unlikely to risk a unilateral strike against Iran, and the United States does not have the appetite for such a military engagement. However, Israel will use the politically sensitive presidential election season in the United States to try to extract security guarantees on a potential coordinated strike in the future. An underlying U.S.-Israeli disagreement over what constitutes a "redline" for a strike will hamper Israel's efforts in this regard.
The United States will put off the question of a strike through further demonstrations of its military capabilities in the Persian Gulf and a sustained economic warfare campaign against Iran. Though the sanctions are not airtight, the regime's struggle in managing the depreciation of the rial will agitate the country's critical merchant class, thereby threatening to provide momentum for wider social unrest. The Iranian government will deploy a heavy security presence to enforce a stricter currency regime with traders and to contain potential unrest, but the growing economic stresses will continue to drain foreign exchange reserves while also widening regime fissures.
Iran will not be sufficiently threatened by such pressure tactics to alter its position on the nuclear issue this quarter, but it could try to engage the United States (using Turkey as a possible mediator) regarding Syria. Limited concessions may be aired in backchannel talks as Iran tries to shape the negotiations over a post-al Assad transition in Syria and to preserve a political space for its Lebanese proxy Hezbollah in the long term. Iran will use the current stalemate in Syria to explore this dialogue with Washington, but political constraints on both sides will likely prevent more substantial negotiations from developing.
The Syrian Conflict
The Syrian uprising has turned into a war of attrition, with neither side able to deliver a decisive blow. The country's demographics and continued desertion by government soldiers favor the rebels over time, but that does not mean the conflict will be resolved swiftly. The rebels simply do not have the heavy weapons and equipment necessary to rapidly break through regime defenses and will continue to rely on striking at regime supply lines, carrying out targeted attacks and assassinations and gradually eroding the strength of regime forces. The Syrian regime is weakening but is unlikely to collapse by or before the end of 2012.
The longer the war lasts, the higher the probability that Syria will experience a "Lebanonization," which could ultimately see the al Assad regime and the Alawites devolve into just another clan among many fighting from a regional position rather than as a national entity. Clan rivalries will meanwhile deepen in Lebanon as each faction prepares for a transition in Syria, but bold moves are unlikely, at least until the collapse of the Syrian regime appears imminent. Hezbollah, in particular, will be cautious in dealing with its adversaries in Lebanon to avoid a premature conflagration.
Overt foreign intervention in Syria appears unlikely this quarter. The United States will try to avoid a leading role in influencing a political transition in Syria and instead attempt to get regional stakeholders, including Turkey and France, to take more responsibility in the effort to remove the al Assad clan from power.
Turkey's Constraints
Turkey's strategy of relying on relationships within Iraq's Kurdistan Regional Government to contain the wider threat of Kurdish separatism will falter this quarter. The Syrian regime, Iran and their political allies in Baghdad will make a concerted effort to push back against Turkey in both Syria and Iraq. In northwestern Syria, Turkey could be compelled to use more direct military force in trying to contain Kurdish separatists linked to the Kurdistan Workers' Party. In Iraq, Baghdad's efforts to re-engage the Kurdish north in energy negotiations will counteract the Kurds' growing economic dependence on Turkey. The Shiite-led government in Baghdad will also try to use its legislative powers to prevent Turkey from continuing its limited military presence in the Kurdish north to weaken Turkey's footprint there. The constraints Ankara faces abroad will intensify domestic pressures at home, as the ruling party struggles to avoid appearing impotent in its foreign policy, yet lacks the means to deal decisively with the Kurdish threat.
Egypt's Challenges
Egypt's shrinking foreign reserves and limited access to foreign financing along with fuel shortages will add urgency to the government's efforts to bring in investment and aid. As Egypt's economic desperation grows, President Mohammed Morsi will find it increasingly difficult to stave off unpopular policies that could cost the Muslim Brotherhood some political credibility, including imposing new taxes, reducing subsidies and possibly devaluing the Egyptian pound.
Internal political jockeying will increase as candidates across the political spectrum position themselves for new parliamentary elections, tentatively scheduled to take place by the end of the year. At the same time, Egypt's competing political forces will struggle to meet a deadline on issuing a final draft of the new constitution, which is scheduled for a national referendum this quarter. The draft is already facing challenges in court that could hamper the Muslim Brotherhood's efforts to curtail the powers of the military and expand the role of the parliament. Dramatic clashes between the Morsi government and the military are not likely to take place this quarter, but negotiations over the official division of powers will intensify.
Domestic issues will take priority this quarter, but the Brotherhood-led government will slowly work toward rebuilding a regional leadership role for Egypt through support for its Islamist counterparts in Syria, the Gaza Strip and Jordan. Egypt will also use its budding relationship with Iran to garner regional attention. The Egyptian government will publicly remain adversarial with Israel for the sake of maintaining popular support but will not take any meaningful steps to breach its peace treaty with Israel this quarter and will quietly continue security cooperation with Israel in Sinai.
The Jordanian Monarchy's Struggle
Political unrest in Jordan will intensify this quarter as the various interest groups that constitute the country's opposition exploit the monarchy's position amid the worsening economic situation to enhance their political clout. Emboldened by the rise of its Islamist counterparts in Egypt and Syria, the Jordanian Muslim Brotherhood will push its reform agenda while seeking a greater role in the parliament and the government. The monarchy will continue to offer limited concessions and try to play the country's various stakeholders -- tribal East Bankers, the Palestinian entrepreneurial class and urban Palestinians -- off each other to avoid losing authority. The level of social agitation in Jordan is entering a more serious phase, since the opposition will show less political restraint than before in its protests against the monarchy. However, both sides of this political standoff are not prepared to shun negotiations at this stage.
Internal Divisions in Libya
The Libyan government based in Tripoli will try to demonstrate an ability to control internal security through attempts to rein in armed groups and build cooperation among a severely fractured political and security leadership. Some progress toward this end is likely, but the attempt to neutralize local militias will spur retaliation from fringe groups that are sidelined from deal making in Tripoli, as well as jihadists who are trying to retain sanctuary in the east. Attacks against government targets and energy infrastructure are thus more likely in the fourth quarter. And with the government focusing on militias, there is a greater potential for disputes and armed conflict between African tribal populations and the Arab groups favored under Moammar Gadhafi's regime.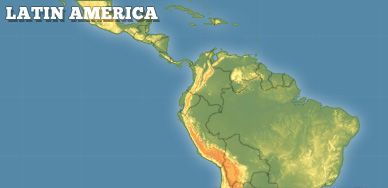 Latin America
Brazil's Looming Reforms
The end of the municipal campaign season soon will free up political parties to address national-level policy questions. These include a likely vote in the lower chamber of parliament on a bill that will redistribute oil royalties from producer states like Sao Paulo and Rio de Janeiro to states with less oil production. Although the oil royalties bill has been vetoed in the past, the Brazilian government is making a push to issue oil concessions as soon the bill is passed, which is driving negotiations over the final outcome of the bill. Without a bill in place, the oil concessions, which would likely not be offered until 2013 at the earliest, will not be issued.
The government will push hard to maintain the value of Brazil's currency in the fourth quarter and may consider increasing the tax on financial transactions. With concerns rising over the possible long-term decline in Chinese consumption of raw commodities, Brazil's strategic objective is to boost its inefficient manufacturing sector by maintaining a favorable exchange rate for exporters. Along these lines, Brazil will continue implementing financial aid packages for the manufacturing sector, which have been announced throughout the year.
Domestic Unrest in Argentina
Public unrest will be frequent and widespread throughout Argentina in the fourth quarter, particularly in October. In addition to simmering provincial disputes that could spur unrest in Cordoba, Buenos Aires, Neuquen, Santa Cruz and Santa Fe, factions of the General Confederation of Labor, the Agrarian Federation and the Argentine Workers' Central Union plan to hold a nationwide protest Oct. 11. On Oct. 27, a pro-government political group known as United and Organized plans to have a rally in Buenos Aires city that will coincide with the anniversary of the death of former Argentine President Nestor Kirchner. The gathering is also intended as a response to nationwide anti-government protests in September. Beyond the scheduled protests, unrest can be expected throughout the quarter.
News coverage of those protests has led to a confrontation between media group Clarin and the government. The government has announced a Dec. 7 deadline for Clarin to auction off media assets in compliance with 2009 anti-monopoly legislation. The issue will aggravate the already poor relationship between the government and Clarin, and the news organization could draw attention to the issue to undermine the government's popular support.
In the energy sector, the government will continue efforts to assert more control in an attempt to boost hydrocarbon production and regulate prices in the fourth quarter. The government will court international investment but is unlikely to receive commitments without a significant shift in the regulatory environment. In the absence of foreign commitments, the government will more seriously consider options to domestically finance the sector.
Mexico's New President
Mexico's fourth quarter will be dominated by the inauguration of President-elect Enrique Pena Nieto on Dec. 1. Pena Nieto will take office determined to define his presidency by reforms in major regulatory sectors and has used the months since the election to build cooperation with the outgoing National Action Party on those issues.
Already, momentum is building behind a labor revision that appears likely to pass the legislature's upper chamber before Pena Nieto's Dec. 1 inauguration. Although the version of the law presented by the National Action Party will likely be revised before its passage, the generally high level of support behind it indicates recognition across the political spectrum that several issues must be addressed if the country is to maintain economic growth and continue attracting international investment.
Though the details are not yet settled, the Pena Nieto administration plans to present a proposal in the early weeks of the administration for reforms to the energy sector. Ultimately, Mexico will have to determine how to encourage the introduction of foreign capital and technologies into developing oil and natural gas deposits within Mexico despite constitutional restrictions on foreign mineral ownership. The fourth quarter will see significant progress toward a plan that will not be passed into law until 2013.
Colombia's Talks With Rebels
The Colombian government will begin talks with the Revolutionary Armed Forces of Colombia during the fourth quarter in Oslo, Norway. The talks, which are eventually slated to move to Cuba, can be expected to drag out through the quarter without substantial agreements. In the meantime, conflicts between the government and the rebel group can be expected to continue, with rebel operations specifically targeting critical mineral extraction infrastructure, although these attacks will likely be less intense than in the first quarters of 2012.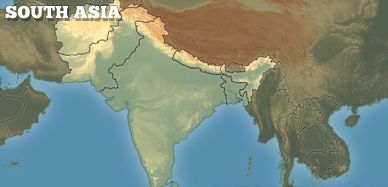 South Asia
Afghanistan Looks at a Post-U.S coalition. Future
The United States will work toward integrating the Afghan and Pakistani governments into negotiations with the Taliban in the hopes of breaking a months long impasse. Greater Pakistani involvement in the negotiations, along with increased Pakistani-Afghan coordination, will likely help spur the process along, but a number of complications remain. These issues include the regional climate in the wake of riots targeting Western interests over a controversial anti-Islamic film, the U.S. presidential election, security threats in Pakistan, Iranian interference in Afghanistan, and perhaps most important, a growing perception in the region that the United States is weak and without options in the negotiation.
No major shift is expected on the battlefield this quarter. After completing the withdrawal of surge forces, the International Security Assistance Force will find it difficult to mount major offensive operations in the winter, which will provide insurgents with greater room to operate and will lead to a deteriorating security situation overall. The gradual transition from U.S.-led to Afghan-led security operations will be hampered by persistent insider attacks that fuel mistrust and expose U.S. intelligence deficiencies. In the fourth quarter, fighting will continue but we will see the typical decrease associated with the winter season as weather becomes a constraint.
Pakistan Eyes New Partners
Islamabad is seeking to change its approach to Afghanistan by expanding its influence beyond the Taliban movement to include anti-Taliban minority groups and elements in Afghan President Hamid Karzai's administration, as well as diversifying its bilateral ties to compensate for its deeply strained relations with the United States. Pakistan will spend the fourth quarter building on its efforts to enhance ties with the Afghan, Indian and Russian governments in hopes of achieving some form of settlement in Afghanistan ahead of the 2014 drawdown of NATO forces. Progress on improving ties is unlikely, especially given Russian President Vladimir Putin's delay of his planned Oct. 2-4 trip to Pakistan and the immense domestic challenges faced by Indian Prime Minister Manmohan Singh, which will constrain New Delhi's ability to normalize relations with Islamabad. Domestically, Pakistan's political parties will begin campaigning heavily for the general elections currently slated for March 2013.
India's Governing Coalition at Risk
India's ruling United Progressive Alliance's campaign for economic reforms and the management of ensuing political and economic pushback will dominate India's domestic situation in the fourth quarter.
The alliance now leads a minority coalition government, opening up the possibility that Prime Minister Singh (who belongs to the Congress Party) and his Cabinet could be removed through a vote of no confidence. The main opposition party in the parliament, Bharatiya Janata Party, has for now publicly distanced itself from calling for a motion of no confidence to bring down the government. More important, the various smaller parties whose votes are crucial to granting either the Congress Party or Bharatiya Janata Party a majority coalition government are themselves divided and unlikely to fully divest from the governing coalition or support the Bharatiya Janata Party, decreasing the likelihood that a no-confidence vote would succeed. Cabinet changes expected for mid-October should reveal the Congress Party's new coalition partners and may introduce new leadership candidates into the party's aging internal organizational structure. This focus on domestic politics will preoccupy the central government and make any serious movement on foreign policy unlikely.
The government will avoid several anticipated reforms this quarter. Subsidy reductions on staples such as sugar, cooking oils and other subsidized goods widely consumed by the middle and lower classes -- especially during the Diwali holiday season -- would create public backlash against the ruling coalition government that opposition parties could capitalize on. Any economic reforms undertaken during this period are likely to either be in areas dominated by the central government (such as utilities and nuclear power) or consist of devolving power to the state level, including the option for individual states to opt out of contentious reform initiatives, even if this reduces the reforms' overall effectiveness.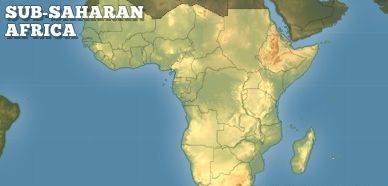 Sub-Saharan Africa
Sub-Saharan Africa will see a sustained effort to contain militancy in two key areas. One effort will focus on al Shabaab in Somalia while the other will target al Qaeda in the Islamic Maghreb and its jihadist affiliates in Mali.
Offensive in Somalia
African Union peacekeepers will establish forward operating bases in the principal cities of southern Somalia: Mogadishu, Baidoa, Afgoye and Kismayo. Military forces from Kenya, Uganda, Ethiopia and other African countries will use intelligence and logistical assistance from the United States to coordinate their operations against al Shabaab.
Al Shabaab will fall back to Somalia's southern interior while trying to attack allied supply lines, retain forces in urban areas (including Mogadishu), and conduct hit-and-run guerrilla attacks against African Union forces and Somali government positions. Though these operations will not dislodge the African Union peacekeepers, the attacks and the Somali government's lack of institutional capacity will hamper the ability of a newly elected administration to deliver services.
Jihadist Activity in Mali
Al Qaeda in the Islamic Maghreb and allied Malian and North African jihadists will lead a defensive campaign to preserve their control over northern Mali. Military forces in neighboring countries -- particularly Algeria, Mauritania and Niger -- will conduct border operations against al Qaeda in the Islamic Maghreb and its allies to prevent the jihadists from expanding their attacks into other areas.
Western countries, particularly the United States and France, will provide intelligence to assist Mali's neighbors in blocking jihadists from conducting extraterritorial operations from northern Mali. Malian military forces will also begin to enter northern Mali in the fourth quarter with the aim of establishing a presence in the key northern cities of Kidal, Gao and Timbuktu as a larger, Western-backed African peacekeeping force is mobilized. However, a Malian government presence comprising government administrators and security forces will not dislodge militants from these cities. Patronage activities to incorporate moderate Tuareg militants into government programs will be initiated as a way to divide and reduce the appeal of the jihadist rebellion.
Power Struggle in South Africa's Ruling Party
South Africa's ruling African National Congress will hold a leadership convention in December. The party's dominance of South African politics means that its leader is certain to become the next president in the national election set for 2014.
Incumbent President Jacob Zuma is running for re-election to a second five-year term. A rival leadership bloc led by Deputy President Kgalema Motlanthe and including other African National Congress officials of the Northern Sotho ethnic group will try to mobilize enough voters to challenge Zuma through labor strife and patronage promises. However, this rival bloc will be constrained by internal disagreements over how and whether to share power outside its narrow ethnic interests. Zuma will tap into his existing base of supporters and counter the bloc's moves with patronage promises of his own, making his re-election likely.