What 2020 will bring part one
In its visualizing 2020, Council of Foreign Relations experts spotlighted some of the trends they will be tracking in the year ahead, to which we will add an additional three-part 2020 outlook.
The five issues the Council of Foreign Relations experts spotlighted are:
      1) The Shrinking U.S.-China Trade Flows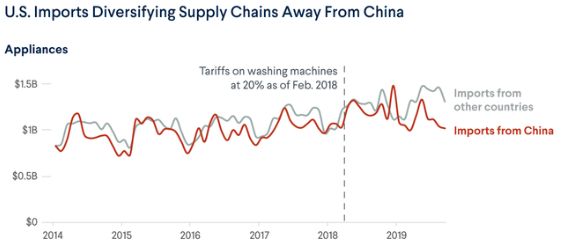 2) An observation about Latin America's fading left (whereby underneath see our own observation in reference to the unrest in Latin America):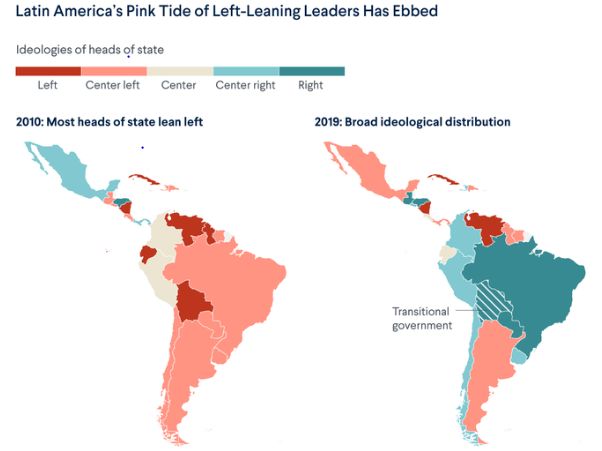 3) Africa's looming housing crisis which could threaten urban health and safety and provoke serious social frustration and political unrest. To head off a crisis, civic leaders should move quickly to introduce zoning, construction, and related reforms that set the stage for smart, sustainable additions to the urban housing stock.
4) Zeroing out automobile emissions whereby on 1 September we highlighted the proposal by Klaus Gietinger how self-driving cars powered by renewable energy, might yield significant tangible benefits.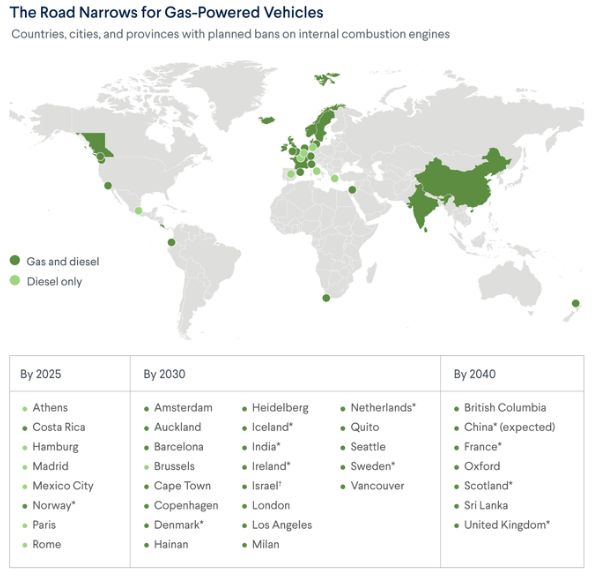 5) The research and development race with China currently leading, adding that the US could remain competitive if the government restores investments in this area to prior levels. Boosting federal R&D spending to its historical average of about 1 percent of gross domestic product (GDP)—some $230 billion—could ignite the type of discoveries that have reshaped and revitalized the U.S. economy.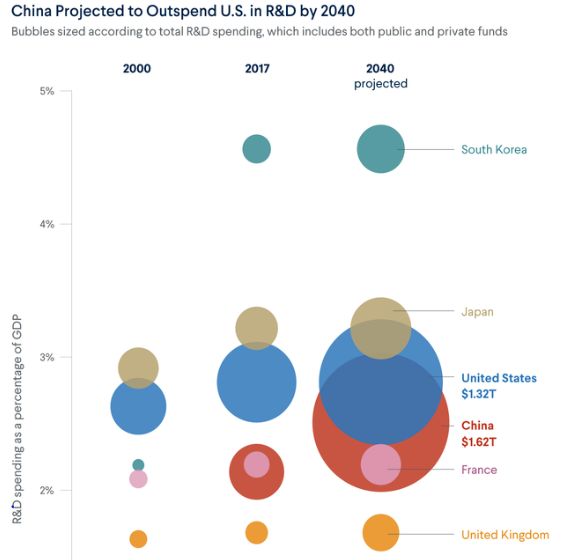 6) The issue of aging Asia a subject we covered end 2018 using China as a case study.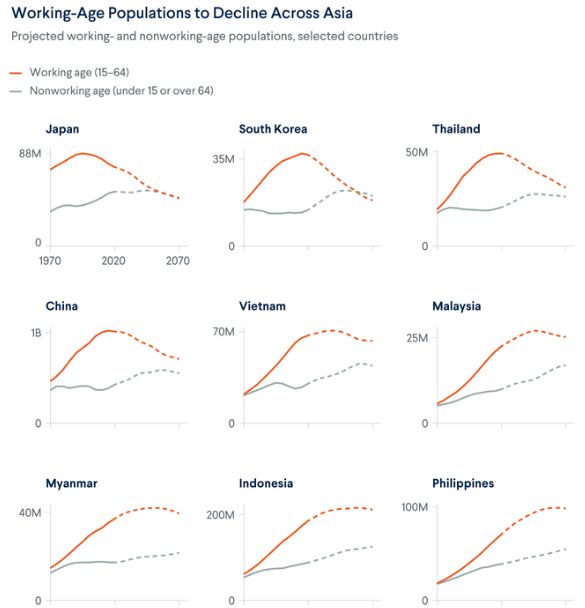 Outlook 2020 P.1
First, an overview followed by details about hotspots, Brexit, Hong Kong, Unrest in Latin America as also highlighted by the Chile example, the economy and technology underneath.
Uncertainty surrounding the outcome of the U.S. 2020 presidential and congressional elections will shape the actions and decisions of countries around the world. A contentious election year in the United States means that even as other nations deal with their own domestic, regional and global concerns, they must take into account the opportunities and risks in decisions that overlap U.S. interests, considering the possible dramatic post-election change in U.S. posture.
"Rogue" nations such as Iran and North Korea, and non-state actors including the Taliban and the Islamic State, will assess ways in which they might leverage their behavior to exploit perceived weaknesses in U.S. foreign policy, while also calculating the risks or benefits in making deals with the Trump administration, or waiting for a possible change in U.S. leadership. If they press to accelerate a U.S. response in their favor, the risk of aggressive posturing to include military and militant action will grow along with the likelihood of miscalculation of U.S. responses to aggressive tactics.
China, Russia, and other U.S. competitors, as well as Washington's partners in Europe and Asia, will approach making or rejecting commitments with the United States in 2020 with more caution until there is certainty about the next administration. These countries will consider their much longer-term relationship with the United States, seeking to avoid obligations that could get overturned or taking actions that assume a change of White House leadership.
I am not so sanguine about the ability of the world to avoid localized economic shocks. Social and political stresses stemming from slowing Chinese economic growth rates, rising protests over social inequality and economic austerity programs across Latin America, North Africa and the Middle East — exacerbated by sluggish commodity prices — and Brexit-related uncertainty could contribute to localized economic instability.
Hotspots to Watch
The Iranian-U.S. Escalation Will Stop Short of Outright Conflict
Iran and the United States will most likely avoid direct military conflict even as Tehran significantly ramps up its nuclear program in response to U.S. sanctions pressure. Iran will continue its aggressive strategy of targeting regional oil and gas infrastructure and the Strait of Hormuz to up the price of the United States maintaining its harsh sanctions strategy. Iran's retaliatory strategy risks escalating into a military confrontation even though both the United States and Iran will seek to avoid one. Iran's progressive escalation in its nuclear program could lead it to follow the United States in withdrawing from the Joint Comprehensive Plan of Action (JCPOA) nuclear deal. That would force Europe to consider imposing sanctions on Iran or trigger the nuclear deal's dispute resolution mechanism. If the JCPOA remains intact, the U.N. conventional arms embargo on Iran would expire in October 2020 — pushing the United States to take aggressive unilateral measures to try to enforce one.
A Year of Calm Will Mask Brexit's Future Disruptive Potential
The new, Conservative Party-led British Parliament will approve a Brexit deal, and the United Kingdom will leave the European Union in early 2020. Initial disruptions will be minimal because the United Kingdom will remain in the EU single market in 2020, providing a period of certainty for global markets. London and Brussels will spend the year in talks over a free trade agreement, but the complexity of the negotiations will make it difficult for them to reach an accord in 2020. Key friction points include Brussels pushing London to keep the norms and regulations of the single market and London pushing the European Union to include as many services as possible, a provision the European Union will resist. Without a trade deal, uncertainty for global markets, supply chains, and investors will again grow in mid-2020 as another cycle of waffling between the possibility of extended negotiations or a disruptive turn to WTO tariffs begins.
Protests Remain the New Normal in Hong Kong
Hong Kong's crisis will persist as the city's new normal becomes prolonged political impasse and continued standoffs on the street. Sustained business disruptions, vandalism and the withdrawal of more foreign business and capital from Hong Kong will extend the city's recession beyond 2020. Besides stoking the overall rivalry between the United States and China in their trade war, the chronic acrimony in Hong Kong will allow other, more stable business hubs such as Singapore or even Malaysia to attract companies looking for alternatives. It will also spur China to further emphasize mainland economic centers such as Shanghai, Shenzhen, and Beijing to reduce reliance on Hong Kong. For more on where Hong Kong is going, see as an example: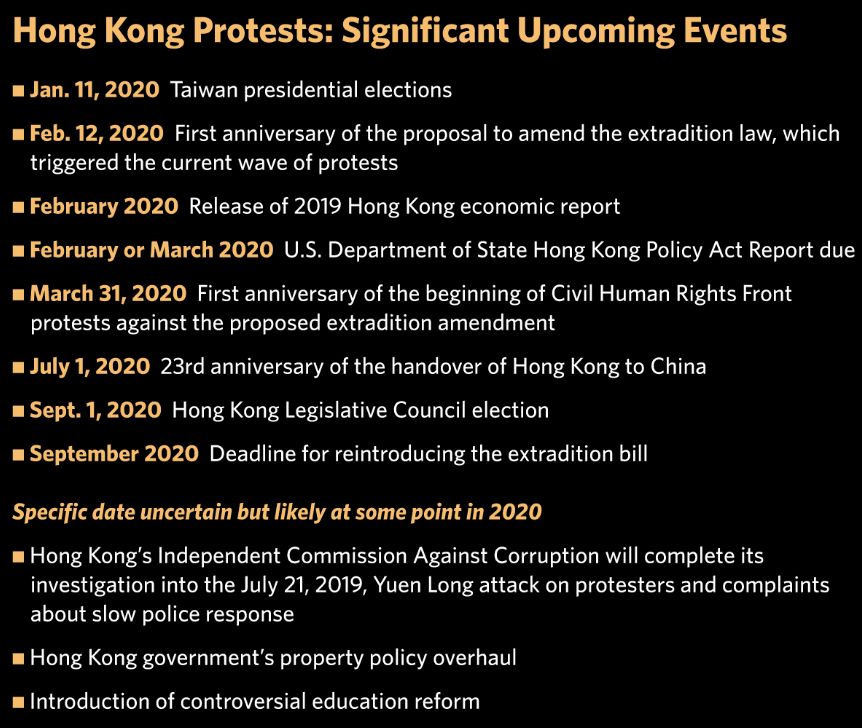 The results of Hong Kong's district council elections on Sunday were worse than expected and Beijing should start considering how the outcome will affect the 2022 race for the city's chief executive, mainland specialists on Hong Kong affairs have warned.
The pro-democracy camp won 392 of the 452 seats to control 17 out of the city's 18 district councils.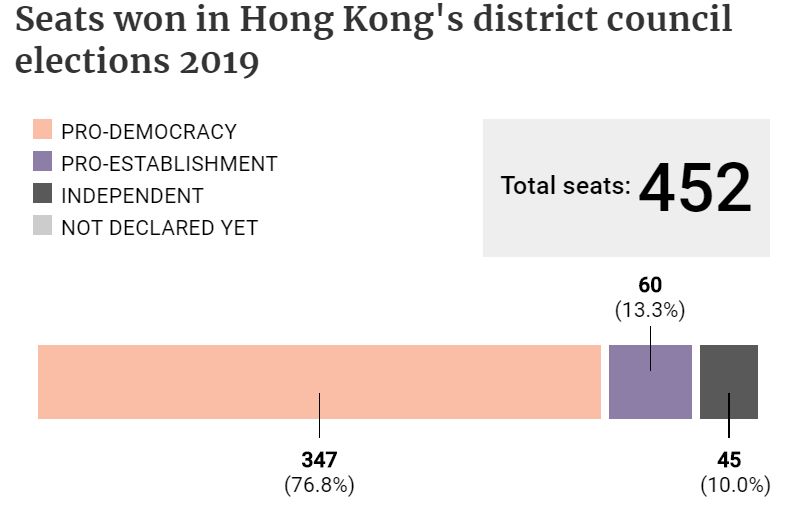 Although councilors' powers are limited, the victory will give the bloc a bigger say in the selection process for the next chief executive by handing them control of 117 seats on the 1,200-member committee that chooses the chief executive.
Whatever the outcome of the current crisis, Hong Kong is likely to be significantly altered. Even before the crisis, the city was suffering because of China's slowing economy and the trade war; since the unrest has started, the city has witnessed huge losses to its all-important tourism and service industries (both of which account for roughly 90 percent of GDP). A harsher crackdown would hurt the city much more. At the same time, the city's position as a leading financial hub relies, partially at least, on relative political neutrality. But as the city's political and ideological polarization deepens, it could threaten the city's business environment in the long term as the region's competition for capital intensifies further. What's more, the antagonism toward Beijing that will stem from such polarization will inevitably lead Beijing to increase support for mainland cities, such as Shanghai and its trade zone or Shenzhen, to compensate for Hong Kong's unreliability even as the city will remain a critical link for the foreseeable future.
Despite its best efforts, China will find it nearly impossible to also keep Hong Kong from interfering in U.S. trade negotiations over the next year. Although the United States and China recently reached a so-called "phase one" trade deal in time for U.S. Election Day in November, the deal's narrow scope still leaves the underlying commercial and economic disagreements unsettled. Organizations caught in the middle of the dispute should not expect an improvement in political relations, especially with Washington labelling China a competitor and a potential security threat to the US.                                                                  
Kashmir will keep India and Pakistan at risk of conflict in 2020
The majority of attacks in Indian-controlled Kashmir since February have continued to involve the three most active militant groups there: Jaish-e-Mohammed, Lashkar-e-Taiba and Hizbul Mujahideen, all of which have leadership based in Pakistan.
Doubtless, guaranteeing security will remain India's President Modi's priority for Kashmir in 2020. A vigorous counterinsurgency remains underway there involving multiple security detachments. The government claimed 3 Dec.  that infiltration from Pakistan across the Line of Control has increased by 50 percent, creating a pretext for more retaliation against Pakistan should a sizable attack occur in Indian-controlled Kashmir. Given that low-level militant incidents in Indian-controlled Kashmir since March have not garnered a response from India against Pakistan (exchanges of fire continue across the Line of Control, but they are not examples of retaliation per se), it would appear that a significant number of Indian security personnel must die before India would be willing to send its forces across the Line of Control and risk a Pakistani response.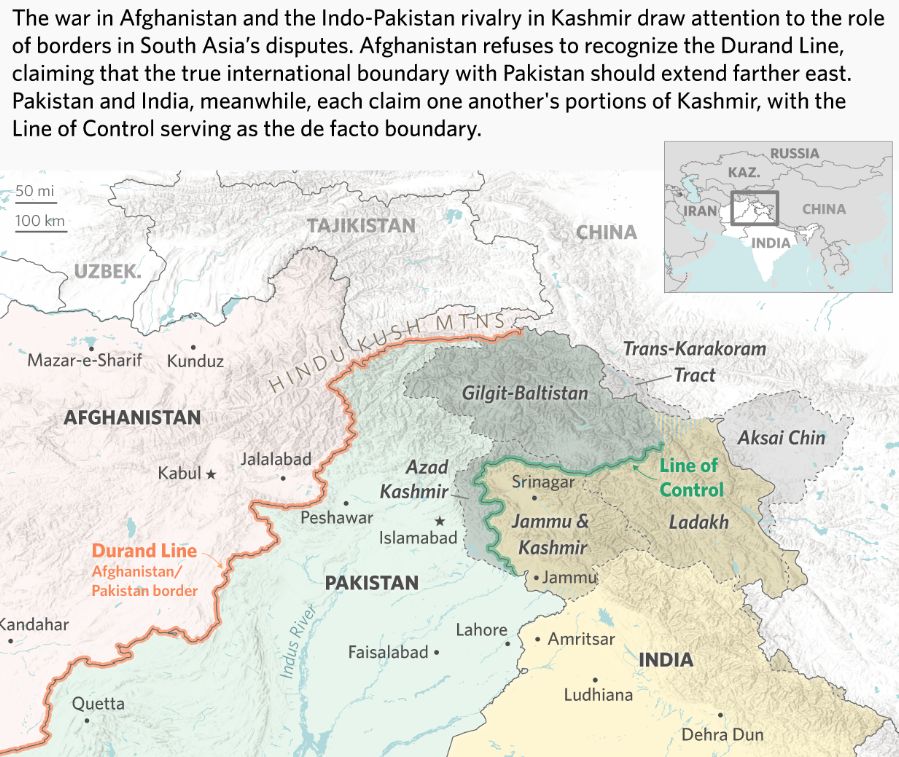 By fulfilling its campaign promise to revoke the autonomy of Jammu and Kashmir, the BJP took a major step toward advancing the territorial unity of India, though at the cost of undermining talks aimed at normalizing relations with Pakistan. But Indian-controlled Kashmir is still experiencing internet cutoffs; detentions, such as that of three former chief ministers of the former state; and restrictions on free movement. Until its security problems are resolved and normalcy returns, the investment and migration from elsewhere in India that Modi wants to foster in Indian-controlled Kashmir will not substantially materialize. In the meantime, the dispute over the region will continue to loom over Indian-Pakistani relations.
Unrest in Latin America
Bolivia: Despite both sides agreeing to new elections for no later than April 14, each will probably try to gain an advantage ahead of the vote. Protests may resume if either side feels it has been cheated in the balloting.
Chile: A constitutional referendum scheduled for early 2020 will kick off a year of debate, redrafting and additional votes. Protests are likely to continue as activists seek to maintain pressure ahead of the referendum and on the constitutional convention. Demonstrations are likely to escalate drastically if the referendum fails or if irregularities undermine its legitimacy. The convention will help to diminish some protests, but the underlying grievances will continue to motivate extremists who want more radical reform.
Colombia: Widespread unrest will likely continue as President Ivan Duque's administration faces off against the array of left-wing groups that make up the National Strike Committee. These protests aren't likely to be overly disruptive as long as the committee enjoys broad popular and political support. However, the country suffers from instability arising from armed militant groups and from its long history of extrajudicial violence by security forces. Such strong-arm tactics against protesters will drive disruptive action and possibly even a violent backlash.
Argentina: The victory in the presidential race of Peronist Alberto Fernandez has probably cut the risk of widespread unrest from trade unionists. But the country's long-running economic ills could still stoke grassroots protests against the government or foreign institutions, such as the International Monetary Fund, which are often blamed for Argentina's malaise.
Brazil: President Jair Bolsonaro's administration succeeded in passing pension reform during 2019, but it is facing stiffer resistance on the rest of its legislative agenda. This, combined with Bolsonaro's caustic tone on certain issues and his support for pro-business policies, could boost opposition to his administration; 2019 saw several major protests over specific issues, and it is possible these will escalate in 2020.
The impact of unrest in Chile
The risk of unrest throughout the constitutional reform process threatens Chile's economy and business-friendly reputation. The protests already appear to have dampened economic growth, with fourth-quarter GDP projected to contract 2.5 percent year-on-year, and the central bank forecasting 2019 growth of only 1 percent — the lowest since the 2008 global financial crisis.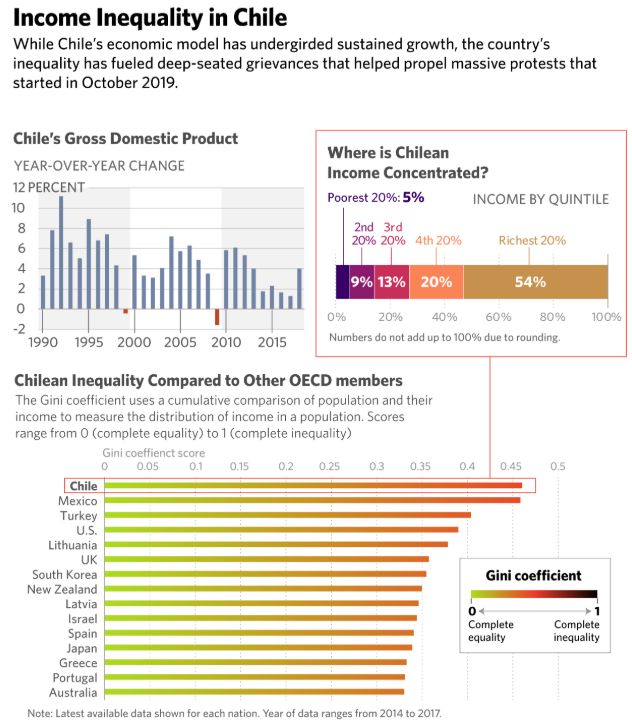 Because protests have been centered in urban areas, economic pain has been focused on the non-mining sector, which contracted 4 percent as compared to mining sector growth of 2 percent. Chile's mineral exports, primarily copper and lithium, will, therefore, become increasingly important to sustaining overall economic growth. The central bank already projects that overall foreign investment in Chile may drop 4 percent in 2020. This will spur the government to incentivize investment in the mineral sector, threatening Chile's longtime goal of moving up the value chain of exports and moving away from reliance on sales of raw metals.
Growing copper demand in the coming year due to a nascent energy transition could help increase Chile's copper revenues and exports. So could a potential durable trade truce between the United States and China, which alone accounts for over half of global copper imports. Lithium presents some opportunities, but not as many as copper. The Chilean government has plans to boost lithium production and expand from the current operations in Atacama to new ones at the Aguilar salt flat. Still, lithium prices remain depressed, despite an expected increase in demand for electric vehicle batteries. U.S.-led efforts to secure a supply chain of the strategic metal from friendly countries, however, could help offset the economic headwinds limiting Chile's lithium ambitions.
But regardless of the government's efforts, the next few years in Chilean politics will remain unpredictable, and the economic damage from unrest could worsen — even potentially affecting the mining sector. If nationwide unrest once again spikes, copper miners or even critical fuel workers may stage sympathy strikes. And given the need for political compromise, the final constitution may fall short of satisfying public demands — meaning the successful conclusion of charter change is unlikely to totally quiet unrest.
Slow Economic Recovery Takes Shape
Uncertainty injected into global trade policy by aggressive U.S. actions will continue to be a chief driver of economic weakness throughout the year even as the U.S.-China trade deal injects some optimism for growth. A number of other downside risks that could easily be triggered in 2020 will keep a lid on global economic growth. While China has been able to manage its economic slowdown, its coping strategies rest on a number of risky tactics, raising the possibility that it will experience a sharp downturn, particularly if its trade war with the United States intensifies. But it's more likely that while growth in the Chinese and U.S. economies will slow, neither will undergo a sudden contraction.
Economic growth in Western Europe will continue to be anemic, likely remaining below 1 percent for the year. A significant factor in that weakness will be Germany's continued economic malaise and Berlin's unwillingness to use significant fiscal stimulus to counter it. Emerging markets are also set for a difficult 2020. Argentina will be mired in an economic crisis. Brazil and India will each struggle to make the structural reforms necessary to resume higher levels of growth. The Turkish economy, driven by unsustainable levels of stimulus, may continue its slow recovery — but no quick acceleration is likely. Continued global economic weakness will help fuel conditions for more large-scale protests in developing countries with economic inequality and weak governance.
Other factors impeding global growth are the limitations many countries face in using the strong monetary or fiscal response as an economic stimulus. In the developed world, the use of monetary policy and low-interest rates to generate growth has largely exhausted its utility. In some countries with room to employ fiscal stimulus, such as Germany, political opposition will likely keep that option off the table.
Despite a Deal With China, the Trade Offensive Continues
With final approval of the United States-Mexico-Canada Agreement imminent and a phase one deal with China initially agreed upon, Trump has clearly made finalizing trade deals a key goal ahead of the 2020 elections. The United States and China are unlikely to follow their tariff-reducing deal with a more comprehensive trade arrangement in 2020, as China is unlikely to make significant concessions on U.S. demands for structural reform. Once the phase one deal is finalized, it is likely to remain intact in 2020, but disagreements over interpretation and even a potential small-scale escalation (such as a limited reintroduction of tariffs) will remain a possibility. But because of Trump's desire to make the deal a centerpiece of his trade policy's successes in the November elections, any escalation will be tempered as to not completely upend the deal.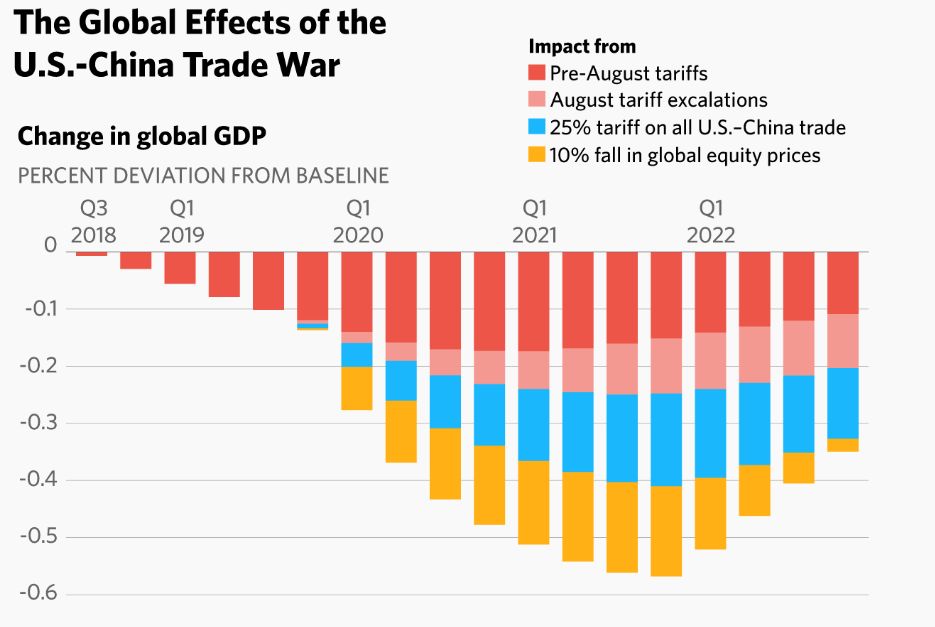 Meanwhile, U.S.-EU trade talks will stall over disagreements on agricultural products, and the United States will place more tariffs on European goods. The White House could rely on a number of justifications to implement the tariffs, such as France's digital services tax or U.S. national security concerns over auto imports. But compared to Washington's trade war with Beijing, the scope and scale of its new trade assaults against Europe will remain small.
U.S. efforts to demobilize the World Trade Organization's appellate body by denying it sufficient members to hear dispute cases will stymie the appeals process through the mechanism throughout 2020. U.S. efforts to force new negotiations over WTO reform may start to gain traction over the year, but in the meantime, the WTO's members will try to keep dispute cases moving by modifying the settlement process or finding alternatives. The nonexistent appeals process will prompt other countries to follow the U.S. lead in employing aggressive and unilateral action in trade disputes. This would include a European response to U.S. tariffs against Airbus and the ongoing WTO case involving U.S. subsidies to Boeing.
The Competition for Tech Supremacy Rages On
Amid growing competition among Europe, the United States and China for technological supremacy, more tech sectors will be classified as national and economic security priorities. This competition will continue to fray global tech supply chains. As auctions, rollouts and infrastructure buildout for 5G data networks expand significantly in 2020, the United States is likely to maintain its pressure on China's Huawei Technologies by continuing to sharpen export controls to limit Huawei's access to U.S. technology and suppliers.
Washington will also push its allies to similarly restrict the company, including barring its equipment from 5G networks, but those efforts will meet with limited success. Instead, most countries will try to appease both China and the United States by allowing Huawei access to their networks, albeit limiting the use of its equipment in those networks, increasing the cost of the global 5G rollout. Eventually, the United States could take punitive action against countries that continue to use Huawei's equipment, further fraying U.S. alliances. Huawei represents but one facet of the sprawling global tech competition that will continue to rage between the United States and China. There is much at stake: Winning the race to develop a specific new technology will allow the victor, whether Washington or Beijing, to begin to set that technology's global standards by default.
China, Europe, and the United States will prop up their domestic tech companies by using a wide range of support mechanisms and restricting access to foreign investment. EU efforts to expand the regulation of U.S. tech companies will increase in 2020. In response, Washington will open more investigations looking into anti-competitive behavior and could impose punitive trade measures. The European Union will also seek to increase control over efforts by state-backed Chinese companies to purchase European companies in strategic sectors. The United States will use increased sanctions and export controls to cut down China's tech sector, particularly for companies involved in places like Hong Kong and Xinjiang and those involved in the development of strategic technologies, such as artificial intelligence.
The Business Risks of Climate Change Will Increase
Businesses and governments increasingly will be confronted with climate risk in 2020. This includes the risk of damage to business infrastructure, as well as corporate liability precipitated by governments and advocates who perceive corporate responsibility for natural disasters or pollution that accelerate climate change. An additional risk to future profits and company growth may come from the decreasing use of fossil fuels as the energy transition to renewables takes firmer hold and the role of electric vehicles expands, leading eventually to peak oil demand at some point in the next 20 years.
The first check on the progress of national plans and goals under the Paris Agreement on climate change will come in 2020, illustrating just how little progress has been made, which will probably renew international attention. The year will also most likely mark the official exit of the United States from the accord.
Many countries will not achieve their climate targets under the agreement. But citizen activism will increase and more lawsuits will be filed to try to force change in national climate policy beyond the two dozen countries already contending with legal challenges. Government leaders will increasingly be compelled to more seriously consider changing behaviors and economic calculus. Activists will also target energy firms with legal challenges. Over the course of 2020, climate risk will be more consistently priced into credit decisions and capital markets. Energy companies will continue to be forced to reevaluate future investment as policy shifts and judicial challenges begin to affect reliance on traditional hydrocarbon plants to generate electricity, especially in Europe. The new European Commission will prioritize aggressive renewable energy goals starting in 2020 as it seeks both to stimulate the lagging European economy and maintain Europe's position as a global standard-setter for climate measures. Demand for electric vehicles will continue to grow in China, even as direct production and consumer subsidies wane.
For updates click homepage here