It was clear that Belgium had an acute Islamist militancy problem well before the news that several of those who killed 130 people in Paris on 13 November had grown up in Brussels and possibly plotted the operation there. In the last 18 months a series of attacks have been launched in, or from, the country.
Through the last decade, Belgian networks funnelled volunteers to Afghanistan and Iraq. The current chaos in the Middle East drew a new wave. Up to 500 Belgians are thought to have travelled to Syria, one of the highest per capita totals anywhere in Europe. Among them are around 50 women.
Montasser AlDe'emeh, who recently wrote a book about it,  said that those young people who do go to Syria often return and try to stay inconspicuous."They know that ISIS war will continue for years," AlDe'emeh said. "They can wait two years before executing an operation."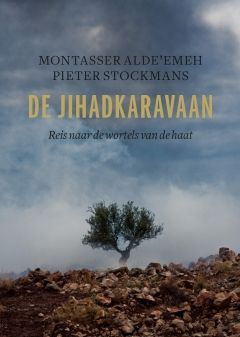 In the first half of the last decade, as European security services struggled to understand the new threat they faced, and bombs exploded in Madrid and London, Belgium was largely ignored. But given the increasingly evident role that the country has played in the Paris attacks, this now looks like a mistake. By some estimates, Belgium has supplied the highest per capita number of fighters to Syria of any European nation –between 350 and 550, out of a total population of 11 million that includes fewer than half a million Muslims. This number is five times as much as even the British export to Syria.
Then, since 2 am this morning, Belgium went on terror lockdown.
Any illusion of political unity on the terrorism issue was shattered, when the main Flemish nationalist party once again accused the Francophone Socialist party of "Islamo-socialism" and failed to counter radicalism. This also in the leading periodical knack: "Twenty years of laxity by the Socialist Party and of Islamo-socialism have brought us where we are today, with Brussels as the rear base for Islamic barbarism," lawmaker Karl Vanlouwe, whose N-VA party is part of the coalition government of Prime Minister Charles Michel, said in a vitriolic article. As for the Belgian King, the news was released today that he and his wife left for relaxation at a British spa.
So how did Belgium become a hotbed of radicalism? Unlike France, Belgium has no unhealed wounds from colonial wars waged against Muslims. (Most Belgian Muslims come from Morocco.) Unlike France, its immigrants are not trapped in remote suburbs (they live right downtown, a few blocks from the parliament buildings). Unlike France, Belgium has no rigid national sense of identity that excludes outsiders. Many of its leaders are tolerant, benign socialists.
In an essay published back in 1998 as part of the piquantly titled book "Où va la Belgique?" (Whither Belgium?) the academics Kris Deschouwer and Lieven De Winter, however, gave a succinct, authoritative account of why Belgium has the trappings of western political structures, but in practice, those structures are flawed and have long been so.
Apart from the situation as per 1998, almost from the beginning, they explain, the state suffered problems of political legitimacy.
Belgium came late, by western European standards, to statehood. As in Italy, another latecomer, there were already existing allegiances to the locality, and although Belgium's liberal elite threw off Dutch rule in 1830, it could neither uproot nor supplant these attachments to the local community. That was followed in due course by the development of a socialist/labor movement with its rival structures for mutual assurance, cultural associations, newspapers.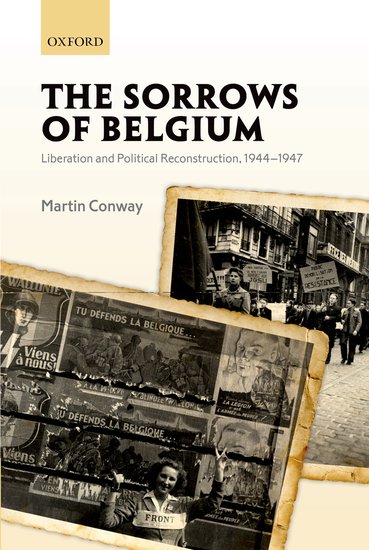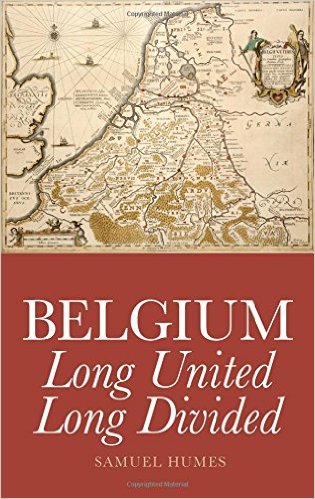 Flemings and the Walloons have had to pay a heavy price for the artificial, 'non-identity' state that the international powers bestowed on them in 1830.
In "The Sorrows of Belgium", Martin Conway furthermore argues that the answers to the question "why did Belgium fail as a nation-state?" lie first and foremost in the reestablishment of an already outdated political structure that subsequently was unable to adapt to further societal change.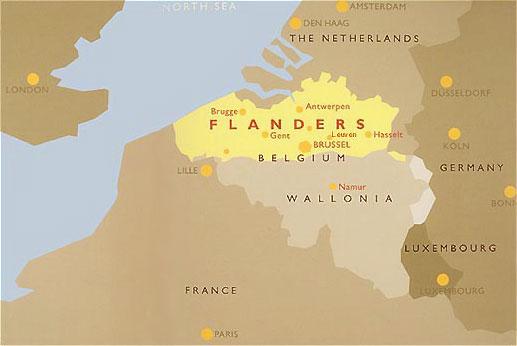 As has been stated elsewhere, the difficulties inherent to the maintenance of a bipolar system forcibly bring about a zero-sum game.
The Belgian Federation is made up of three so-called "Communities" - Flemish, Francophone and German-speaking - and three "Regions" - Flanders, Wallonia (which includes nine German-speaking municipalities) and Brussels. Broadly speaking, the Communities deal with "people-related matters," such as culture, education, youth protection, etc., but not with social security nor health care, because there the' solidarity principle' must prevail. The Regions deal with 'territory-related matters,' such as urban planning, environment, economic development, employment, public works, transport, etc., but not with matters that are regarded to be of strategic importance such as the railroads, the postal services and Brussels international airport, which is located in Zaventem in Flanders.
The Communities and the Regions all have their parliaments and governments, but those of the Flemish Community and the Flemish Region overlap, while the others do not. Hence, Belgium boasts six different legislatures and six executives: apart from the federal parliament and government, there are also the Flemish, the Walloon, the Brussels, the Francophone and the German-speaking parliaments and governments. The federal level decides about constitutional matters, foreign and defense policy, justice, the maintenance of law and order, economic and monetary policy, and social security plus health care. Because the welfare departments are federally organized, the "social transfers" keep flowing from the Flemings to the Francophones. Fiscal issues have also remained at the federal level, because, as the Walloon Socialist leader Elio Di Rupo, said, 'lowering taxes in Flanders is dangerous for the Belgian Union. This will jeopardize the Belgian economic and monetary union. Moreover, it is absurd to introduce divergences in taxation between Flanders and Wallonia at a moment when a fiscal harmonization process is going on between the member states of the European Union. (Quoted in De Standaard newspaper, 27 June 2000.) The Communities and the Regions receive most of their money from the Belgian Federation according to a proportional stipend, with Flanders receiving 55% from the Community pool and 57.5% from the Regional provisions, although according to its tax contributions it is entitled to 64%.
In modern history usually, one nation is linked to one language. The welding together of what shortly before were a part of two different countries, in the case of Belgium, also became a danger that two sub-nations would be developing: a Flemish nation and, albeit to a lesser extent, a Walloon nation. Partly driven by economic reasons the institutionalization of the territoriality principle included the implementation of parallel monolingual networks for both language communities. In doing so, contact between these communities in official domains has been reduced to a minimum. Moreover, separate school systems limit contact between the young generations of both language communities. Language laws, which hamper the acquisition of other languages than the community language, are not for bridging the gap either. Ironically Belgium is also an exception in that language censuses are forbidden by law.
Belgian consociative tradition pushed toward the creation of two types of federated entities, each overlapping with the other but placed on an equal footing, is unsustainable over the long term. Far from solving the discrepancies of vision and ambition of the two main partners of the federation, this formula has sustained confusion.
While a series of mechanisms of conflict prevention are anticipated for a case in which a partner perceived a threat to federal loyalty, these have more to do with consociationalism than with federalism. In Belgium, this system is very limited, imperfect and does not guarantee to take into account the whole set of actors within the federation, notably regarding decisions that engage them.
One possibility is to make each constituent entity politically responsible: making them participate in political decisions would oblige them to back and shoulder these decisions. At a political level, the Belgian solution could be a federal constituency where federal parties can accrue the electoral legitimacy of representatives by making them accountable and requiring them to campaign before all citizens and not just those of their community. Additionally, education should also permit greater familiarity with the other partners, of their language and reality.
In matters of public finance, it seems unwise to make certain entities entirely dependent on financial transfers, especially if powers are transferred but without providing the means to use them. If asymmetry is not in itself a cause of tension, forced economic asymmetry can only be problematic. On this particular point, it would be important for Belgium to learn from foreign experiences, even though it would seem that the permanent ambiguity between Communities and Regions, as well as the destabilizing economic situation, are at the heart of the current blockage.
The institutional complexity of asymmetrical federal Belgium made its institutions almost impregnable. Political responsibility became very difficult to pin down. Jurgen Goossens and Pieter Cannoot have argued for state reform with the aim of increasing the transparency of the current Belgian institutional labyrinth.
But unwilling and unable to cut back its "social" expenditure, the government had for decades neglected the state's primary duty: the protection of its citizens. Since the mid-1970s, the police, and the judiciary had no longer been given the necessary funds to function adequately. The crisis expressed itself as a linguistic-political one in the aftermath of the 1960s, but its origins lay in the inflexibility of the state to adapt. Thus, Belgium for years has been the butt of European jokes, thanks in large part to its dysfunctional politics. In 2010-11 squabbles over the rights of Flemish-speakers on the outskirts of Brussels held up the formation of a government for 589 days, a world record.
This also leads to the above question how did Belgium become a hotbed of radicalism? Some examples will illustrate this:
Born in Tunisia in 1965, in the late 1980sTarek, Maaroufi moved to Belgium. Maaroufi also masterminded the murder on 9 September 2001 of Ahmad Shah Massoud, the leader of the anti-Taliban forces in Afghanistan.Twice, in 1992 and 1996, Tunisia asked the Belgian authorities to extradite him. Twice Brussels turned the request down. When in March 1995 the Belgian police arrested twelve members of the Groupe Islamique Arme (GIA), Maaroufi was one of them. By September 1997, however, the twelve had all been set free. The unwillingness of the Belgian authorities effectively to imprison some of the most dangerous terrorists, prompted Charles Pasqua, the then French Interior Minister, to criticize Belgium for its lack of resolve in the fight against international Islamic terrorism. (Committee I [Standing' Committee Monitoring the Intelligence Services]. Jaarverslag 2001: Rapport van het onderzoek naar de manier waal'Op de inlichtingendiensien aandacht hebben voor extremistische en terroristische islamitische activiteiten [Annual Report 2001: Report of the Inquiry into the Ways in which the Intelligence Services Screen Extremist and Terrorist Islamic Activivities]. Brussels: Vast Cornite van Toezicht op de Inlichtingendiensten, 2002,p.87.) France had been the main target of GIA attacks, including the bombing of the Parisian Saint-Michel metro station on 25 July 1995 which killed seven people.
The Belgian authorities have always categorically denied it, but it was rumored at the time that Brussels had made a deal with the terrorists, agreeing to turn a blind eye to conspiracies hatched on Belgian soil in exchange for immunity from attack. In a GIA statement, addressing the Belgian King but posted to the French Embassy in Brussels in June 1999, the terrorists explicitly referred to such a deal dating from the summer of 1996.
In January 2001, the American secret services discovered a plot to bomb the U.S. Embassy in Rome. According to the CIA, the attack was planned by an al-Qaeda unit linked to Maaroufi, who had by now become a Belgian. As such, he could travel freely to Italy. The CIA informed the Belgian authorities that it would like to question Maaroufi, but Belgium did not comply.
Three months later, the Italian police rounded up an al-Qaeda cell in Milan. The Milanese cell had been in regular contact with Maaroufi. On 18 April, the Italian authorities asked Belgium to arrest and extradite him. Again, Brussels refused, arguing that it did not extradite Belgian citizens. Meanwhile, Maaroufi had recruited two men to murder Massood. One of them was Abdesattar Dahmane. Born in 1962 in Tunisia, he, too, had become a Belgian citizen. After receiving training as suicide bombers, the two men traveled to Afghanistan. Posing as Belgian journalists, they applied for an interview with Massoud. Once they were in his presence, they detonated the explosives that they carried on their persons.
The Massoud assassination preceded the al-Qaeda attacks of 11 September 2001 on New York and Washington by two days. But even after 9/11, Washington had to pressure Brussels for three months to have Maaroufi arrested. The Belgian authorities replied that they could not initiate an investigation for crimes committed abroad. Brussels angered the Americans even more by declaring that, if al-Qaeda leader Osama bin Laden were ever arrested in Belgium, he would not be extradited to the US.
In May 2002, an inquiry ordered by a parliamentary commission to ascertain what the Belgian secret service had done to screen Islamic extremists in Belgium revealed that the Sureu: de l'Etai had remained passive because there were no indications that the terrorists would attack Belgian targets. According to the report, the Surete had allowed the Belgian Muslim community - numbering over 350,000 members to become heavily infiltrated by fundamentalist extremists. Thirty of Belgium's 300 mosques, the report said, were run by fundamentalist clerics and had become radical centers. (Committee I, p. 125.) Terrorists were being recruited among Muslims in schools, prisons, hospitals and sports centers. The biggest mosque in Belgium, the Great Mosque of Brussels, built in the Jubilee Park with Saudi money on a piece of land donated by the late King Baudouin, operated its "Islamic police," supervising certain Brussels neighborhoods with a large concentration of Muslims. It even organized paramilitary training. The report referred to sermons at the Great Mosque calling Brussels "the capital of the infidels," openly supporting Osama bin Laden, and admonishing the faithful to prepare for Jihad. (Committee I, pp. 113,119, 126-7.) According to the report, Brussels had become the ideal logistics center for international Islamic terrorist groups.
Other incidents bore this out, for example:
- On the 24th of May 2014: Attack on the Jewish museum in the Belgian capital of Brussels leaves four killed: an Israeli couple, a French and a Belgian employee of the museum were shot dead by French ex-Syria jihadist Mehdi Nemmouche.
- On the 13th of January 2015, the weapons used in the Charlie Hebdo attack of Jan. 7 were traced back to the Brussels train station Bruxelles Midi, where they had reportedly been bought from a local arms trader by Amedy Coulibaly, who committed an attack on a Jewish supermarket days later, on Jan. 9.
- On the evening of the 14th of January, Belgian police searched several houses in the boroughs of Verviers, unrelated to the recent Paris attacks. They arrested a group that had planned terrorist attacks in Belgium, federal police spokesperson Eric Van der Sypt said. During the search warrant in Verviers, certain suspects immediately opened fire with automatic weapons at the special police forces, they opened fire for several minutes before being neutralized. Two of the suspects were killed; a third one was arrested.
The suspects were known jihadists who had returned from Syria in the previous month. The Belgian secret service believed they were about to carry out an attack on a police station and called in special forces.
- On the 23rd of August, the man who tried to commit a terrorist attack on board the Thalys train says he found his Kalashnikov and the ammunition in a park near Brussels Midi. The Moroccan Ayoub El Kahzzani got on the train at the Brussels station and initiated the attack shortly afterward.
-On Friday the 13th of November, at least, two terrorists living in Brussels/Molenbeek traveled to Paris to cause carnage in the heart of the city. The killing spree took the life of at least 129 and injured hundreds.
Prof. Ruud Koopmans, an expert on migration and integration with the Berlin Social Science Center, conducted a study of Muslim attitudes in several European countries in 2013. Most of the people he surveyed were of Turkish and Moroccan descent. He found that Islamic fundamentalism is widespread. Two-thirds of the Muslims interviewed said that religious rules are more important to them than the laws of the country in which they live. Three-quarters said that there is only one legitimate interpretation of the Koran. Both the extent of Islamic religious fundamentalism and its correlates – homophobia, antisemitism and "Occidentophobia" – should be serious causes of concern, religiosity, Prof. Koopmans added.
In Undercover in Little Morocco, Moroccan-Belgian journalist Hind Fraihi reported on the prevalence of jihadi attitudes among young people in Molenbeek, one of Brussels's largest Muslim enclaves. She found that the young men in Molenbeek talked about martyrdom in a way she hadn't experienced even when she was in Israel. "They truly dream of their private hero tale," Fraihi said, "A few live with their head already in paradise. And yes, they truly believe in those virgins that wait for you." Fraihi reported that the Muslim youth in Molenbeek routinely refer to Belgians as "unbelievers" and boast about how they rob Belgians to support global jihad.
Jews feel especially besieged. In April 2015, a Belgian insurance company refused to renew The European Jewish Kindergarten's insurance policy. The insurer said that the recent growth of anti-Semitic attacks on Jewish organizations made the risk of insuring the school too high. European Jewish Congress chief Moshe Kantor has said, "It is clear from the statistics and the feeling on the ground that the situation for Jews of Europe hasn't been as bad since the end of the Holocaust." Belgian government figures recorded 130 reports of anti-Semitic incidents last year, a 10-year high and a 50 per cent increase on the year before. But also here, of course, Belgium is typified by a culture of denial, Jew hatred and a belief in related conspiracy theories is no only shared by immigrants.
Several months ago, federal authorities sent the Socialist mayor of Molenbeek, Françoise Schepmans, a list containing 85 names of residents suspected of being radicalized, including some that had returned from Syria. On the list: Salah Abdeslam, now one of Europe's most wanted men for his suspected involvement in the Paris attacks; his brother Brahim, who detonated a suicide belt there; and Abdelhamid Abaaoud, a suspected plotter of the attacks. Also listed was Mohamed Abrini, a returnee from Syria, who was filmed with Salah Abdeslam at a French gas station two days before the Paris killings and is now also the subject of an international arrest warrant. Lacking the power to do more, the commune checked if those suspected of leaving for Syria were gone, removed those who were from its communal registers, and left it at that.
Large-scale counter-terror investigations like the ones that followed the Paris attacks or the Charlie Hebdo shootings in January are run by the federal police and the state security services. But the checkerboard approach on the local and regional level has weakened efforts to stop radicalization in the first place. The problem with Brussels is furthermore that it has the lowest capacity where it should have the most capacity. Attempts to combine police forces into one for all of Brussels have been quashed by the municipal mayors.
A former resident of Molenbeek, the war correspondent Teun Voeten, however, wrote in Politico: "But the most important factor is Belgium's culture of denial. The country's political debate has been dominated by a complacent progressive elite who firmly believes society can be designed and planned. Observers who point to unpleasant truths such as the high incidence of crime among Moroccan youth and violent tendencies in radical Islam are accused of being propagandists of the extreme-right, and are subsequently ignored and ostracized."
Whereby in the area of preventive strategies, another administrative layer, comes into play. Education and social-welfare programs—government services that could help spot changes in the disadvantaged young men most at risk of radicalizing—are directed by the country's three language communities. Two of these, the Flemish and the French, are active in Brussels, creating yet another barrier to a coherent anti-radicalization strategy.
The multiple layers of government cost money that ends up lacking elsewhere. It isn't that the public sector doesn't expend ample funds: close to 55% of the gross domestic product is spent by government. The Netherlands, a country of 17 million, spends four times as much on its intelligence service as does Belgium with 11 million people.
Although one could argue it is a Europe wide problem, Belgium has also been stunningly ineffectual in curbing growing anti-Semitism in recent years. Between terrorism and rising anti-Semitism, Belgian Jews are asking themselves how safe they are.*
Jihadist street preachers have used anti-Semitism to recruit followers. In Europe, religion does not drive young Muslims and converts to Islam to the flame of jihad. Hatred does. And terrorists and their supporters have exploited anti-Semitism to justify their violence.
In June 2008 I published an assessment of Muslim integration in Europe. In it it mentioned among others: "An anti-Muslim backlash from the extreme right seems probable on a regional basis; Antwerp (Anvers) serves as an example, as do the Black Country in Britain and London's East End, as well as Barking and Dagenham (white working-class neighborhoods), parts of Birmingham, and the electoral successes of the Front National in France (Drieux, Orange, Vitrolles, and other cities). But it is doubtful whether this backlash will have decisive nationwide consequences. Works of political science fiction have presented scenarios in which Muslims (and Jews) have been expelled on twenty-four hours' notice from Belgium (Jacques Neirynck, Ie siege de Bruxelles, Paris, 1996)."
In September 2011, a television crew filmed members of Forsane Alizza, a French extremist group, chanting for the death of Jews. A commentator on French news remarked that it had been a while since that call was last heard in Paris. A list of intended Jewish targets was found in the possession of the leader of Forsane Alizza when he was arrested. The group was banned in 2012, but the type of Islamist extremism it represented has only grown. Not to be outdone, right-wing demonstrators marched through the streets of Paris in January 2014, singing the French national anthem and chanting, "Juif, la France n'est pas a toi"—"Jew, France is not yours." Fouad Belkacem, the leader of Sharia4Belgium, was initially jailed on hate speech charges related to gays and Jews.
The members of the Franco-Belgian network responsible for the Paris attack were all at some point influenced by street preachers peddling anti-Semitism. Terrorists sent back to Europe by ISIS have increasingly targeted Jews. Mehdi Nemmouche shot dead four people outside the Jewish Museum in Brussels in 2014. Jews were also targeted in the November 2015 attacks in Paris.
And in November last year, a rabbi in Antwerp was stabbed in the throat on his way to deliver a sermon. Belgian government figures recorded 130 reports of anti-Semitic incidents last year, a 10-year high and a 50 per cent increase on the year before.
Asking about the future, a Belgian friend of mine opinionated; Belgian elections in four years will be crucial. My presumption it that the resourcefulness that has seen Belgium through past political crises can still be put to good use. But this time, cosmetic changes, or the usual attitude of denial where the world's ills are blamed on Western foreign policy, in general, and when it concerns America, in particular, might not be enough. But despite all the tension between Flanders and Wallonia, it seems unlikely that the two will split into two countries anytime soon. In fact, everyone I have asked seems to think it will never happen. When asked why, their answer is one word: Brussels.
As for ISIS in Syria; like the terrorism expert Clint Watts reminds us: "If an extremist group that has seized territory starts to lose it, it will be highly incentivized to turn to terrorist operations that allow for maximizing effects at a lower cost." Advances for the international coalition may actually heighten the risk of more terrorism in the short run. The relationship between loss of territory and launching attacks abroad is non-linear, it may actually look more like a bell curve, and therefore hard to predict. It is fair to assume, though, that if and when ISIS loses significant territory, it may decide to compensate in an effort to underscore its relevance and create the illusion of momentum, if not the substance. Its apocalyptic fantasies might become more lurid, not less.
*Update, see for example Belgian school ignores anti-Semitism to avoid upsetting Muslims.