By Eric Vandenbroeck
The rise and fall of the Thomas Cook Group
When during my lunch today I tuned my TV to BBC International on top of the news was that the Thomas Cook travel agency and airline abruptly collapsed Monday morning, putting tens of thousands of jobs at risk. More than 150,000 travelers are currently abroad, leaving the government to carry out what Foreign Secretary Dominic Raab calls the "biggest peacetime repatriation in U.K. history."
Thomas Cook has been synonymous with imperial Britain, its decline during 2019 seems more than a little symbolic.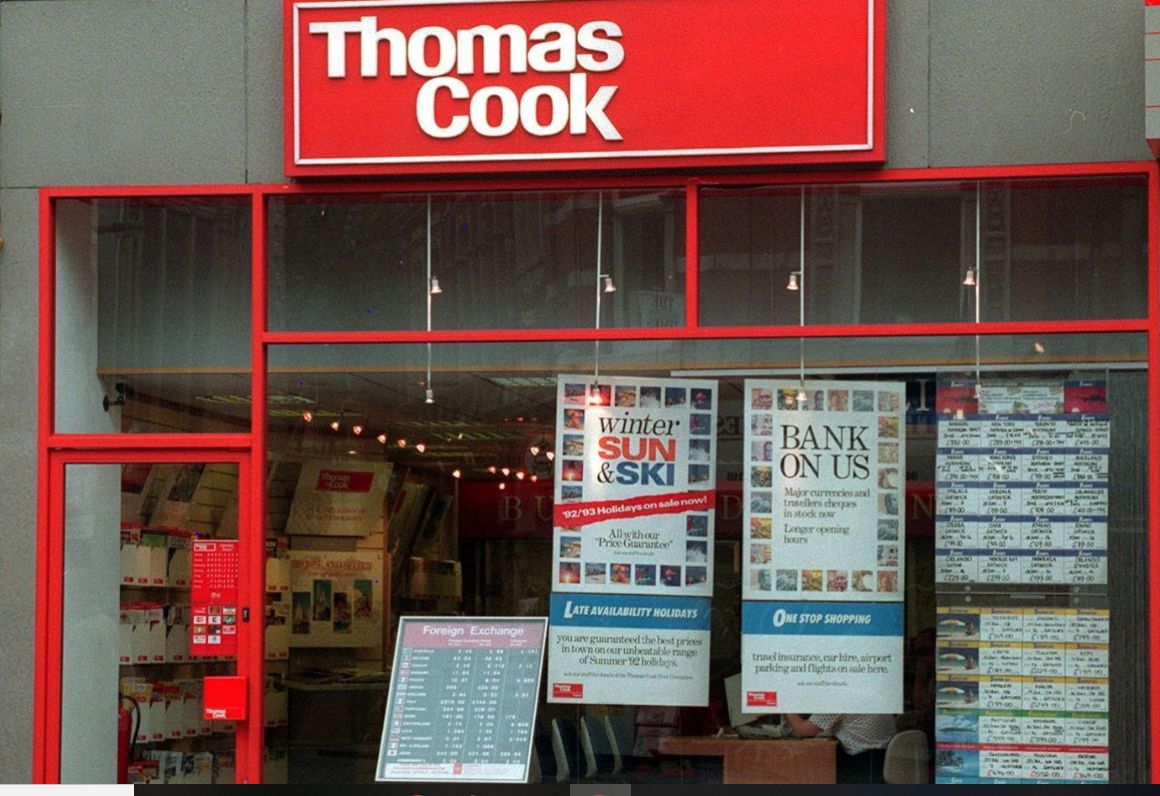 According to their own self-presentation, Thomas Cook began his international travel company in 1841, with a successful one-day rail excursion at a shilling a head from Leicester to Loughborough on 5 July. From these humble beginnings, Thomas Cook launched a whole new kind of company, devoted to helping Britons see the world.
In 1855, Thomas Cook offers its first-ever continental tour. Two parties travel from Harwich in Essex to Antwerp in Belgium. They then visited Brussels before travelling to Cologne and Heidelberg in Germany. The next stops were Strasbourg and Paris in France. The trip also marked the first time Thomas Cook offered a complete holiday "package" made up of travel, accommodation, and food. The company also offered a foreign exchange service for the first time.
Thomas Cook began leading tour groups to Egypt and the Holy Land 150 years ago in 1869. He was even present at the opening ceremony of the Suez Canal in November that year. So began the history of modern Western organized tourism in the Middle East.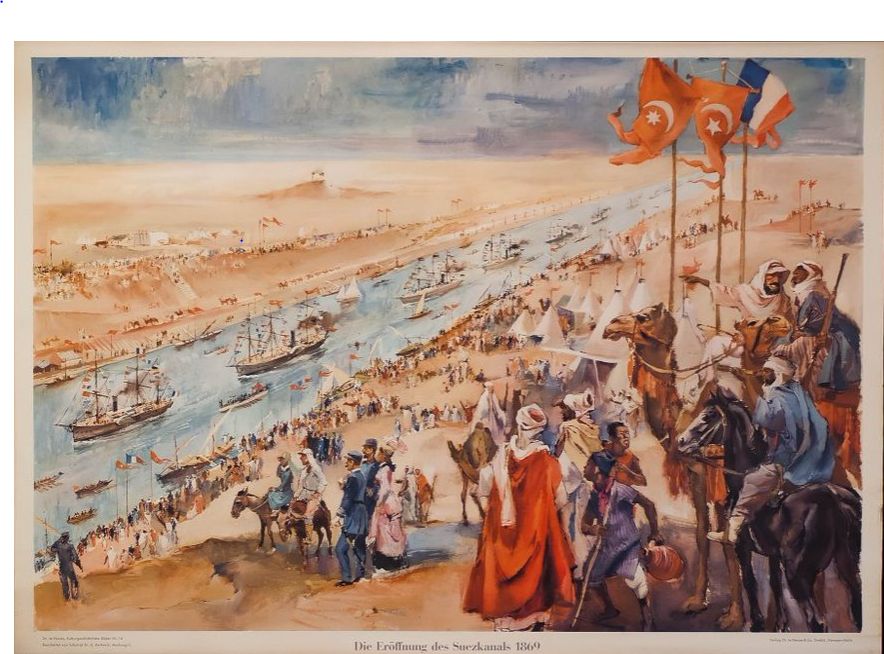 Cook's company would soon establish "tourist offices in Cairo (1872), Jaffa (1874) and Jerusalem (1881)...followed by the opening of Cook agencies in Constantinople (1883), Algiers (1887), Tunis (1901), and Khartum (1901).
The following map was made in 1873 to publicize Thomas Cook's tours to Ottoman Palestine and Syria. Cook's handbook from 1876 lists 11 itineraries, from 10-day tasters to 40-day extravaganzas.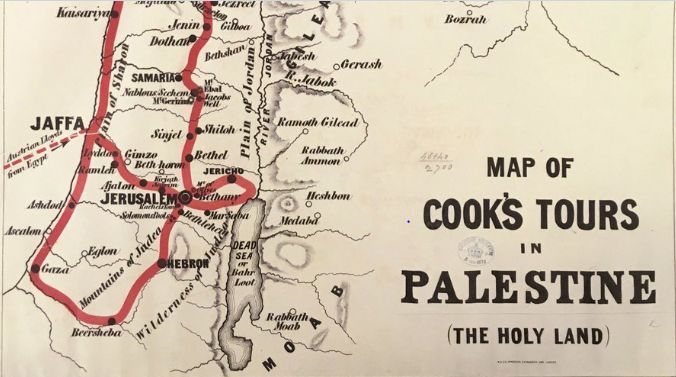 "When British power weakened, so did Cook's." This was the inadvertently foreboding conclusion of F. Robert Hunter's 2004 paper, "Tourism and Empire: The Thomas Cook & Son Enterprise on the Nile, 1868-1914" (Middle Eastern Studies, 40:5).
Image: Poster for 1904–05 travel season.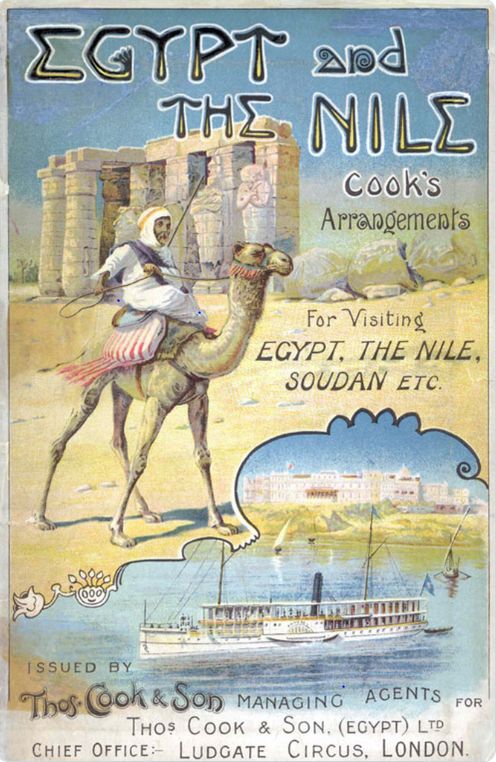 Hunter argues that the company owed its success not only to the entrepreneurial skills of Cook and his son (John Mason), but also to the fortunes of the British Empire. In turn, the company itself became instrumental to imperial ambitions.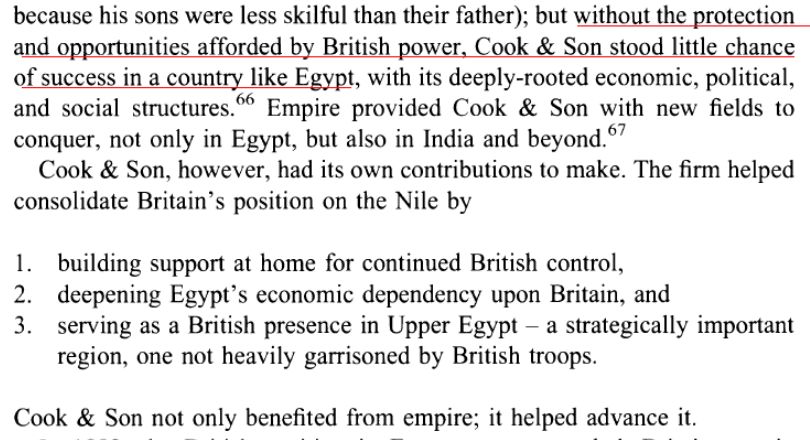 According to Hunter, Cook & Son benefited from projecting its public image as "a semi-official agency" of the British.

Furthermore, in the 1880s, Britain's colonial Government in India found itself under fire. With more of its Muslim subjects than ever before traveling to the Arabian Holy City to perform the annual pilgrimage known as the Hajj, concern about the exploitation and unsanitary conditions that the journey often involved had reached a breaking point.
Facing media outrage, the British authorities decided to call in the professionals. Thomas Cook & Son, the original package holiday entrepreneurs, were approached, and promptly became the official travel agents for the Hajj, the fifth pillar of Islam.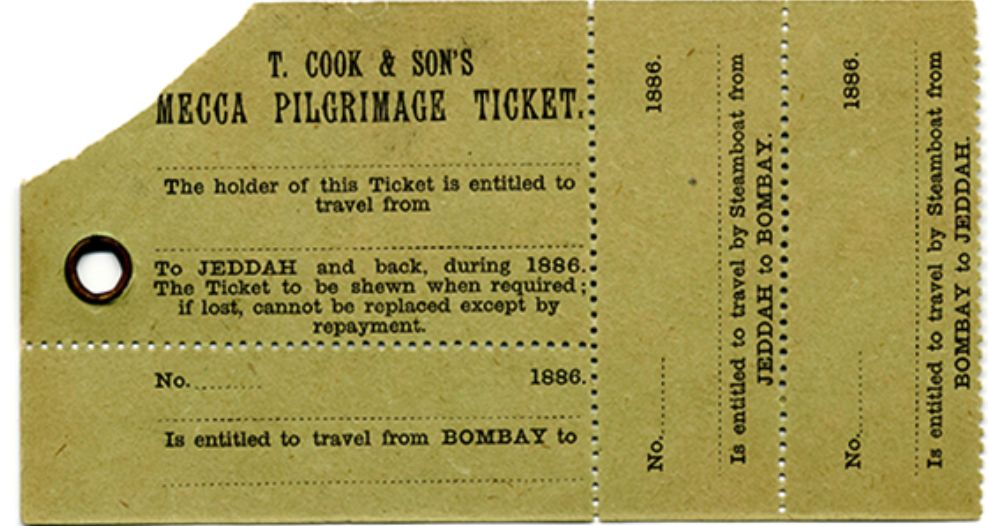 Then early morning today after eleventh-hour negotiations to raise additional funding failed to result in a deal. The move saw all bookings, flights and holidays with Thomas Cook canceled, sparking panic online among travelers.
Thus the company is one of the most high-profile casualties of the travel business' decades-long shift online and the malaise affecting the European holiday market. For decades, tour operators such as Thomas Cook and Germany's TUI AG thrived by offering package holidays to sun-starved Europeans. But the rise of discount airlines and web distribution have squeezed profits in an industry that is highly seasonal and prone to shocks from terrorism to political turmoil.