It is tempting to think the Syrian civil war will end soon, now that the forces loyal to Bashar al-Assad have retaken the critical city of Aleppo. Indeed, they now control a few major cities and have the luxury of consolidating the gains they have made. However, the conflict will not end, at least not the next six months or even in 2017. The loyalists are simply pulled in too many directions to achieve a decisive victory. In addition to holding their territory in the north, they must now try to clear the rebels located between Aleppo and Damascus and around Damascus itself. They will also be drawn to areas held by the Islamic State in the eastern city of Deir el-Zour, where their comrades are currently still besieged. Retaking territory in the energy belt around Palmyra will be a priority too. Put differently; there is still much work left for them to do, and any number of things can shift the balance of power in such a conflict-ridden country.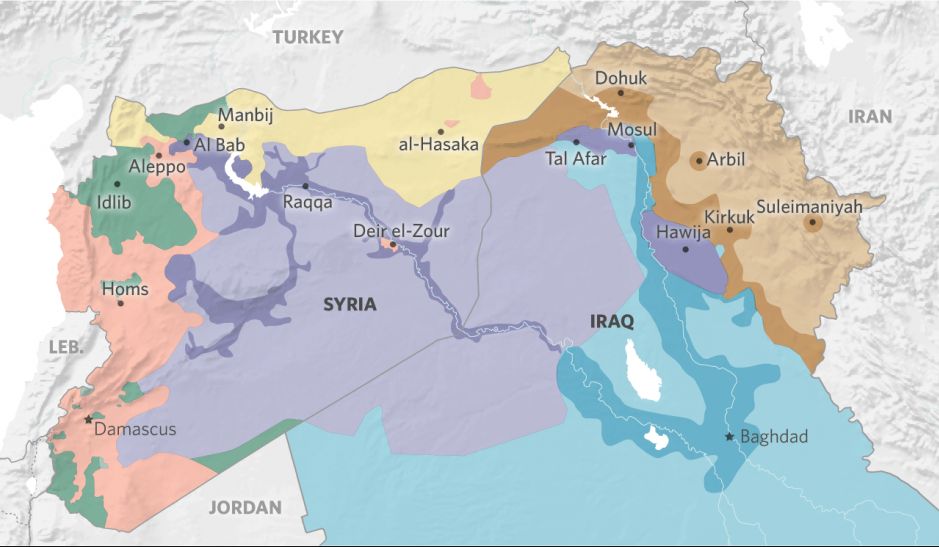 The constraints on the loyalists, however, are but one factor is preventing the conflict's resolution. In 2017, the presence of foreign powers will also complicate the Syrian battlefield, much as it has in years past. The United States will adapt its strategy in Syria, favoring one that more selectively aids specific groups in the fight against the Islamic State rather than those fighting the al-Assad government. Washington will, for example, continue to back Kurdish forces but will curb support for rebels in Idlib. The consequences of which will be threefold. First, Turkey, Qatar, and Saudi Arabia will have to increase their support for the rebels, including the more radical ones, the United States has forsaken. Second, their support will give radical elements room to thrive, as will the reduced oversight associated with Washington's disengagement. Third, Russia will be able to cooperate more tactically with the United States and its allies as it tries to exact concessions, including the easing of sanctions, in a broader negotiation with Washington.
Notably, Russia will cooperate only insofar as it helps Moscow achieves those goals, but given Moscow's limited influence on the ground in Syria, there is only so much it can do. Still, that will not stop Russia from trying to replace Washington as the primary arbiter of Syrian negotiation.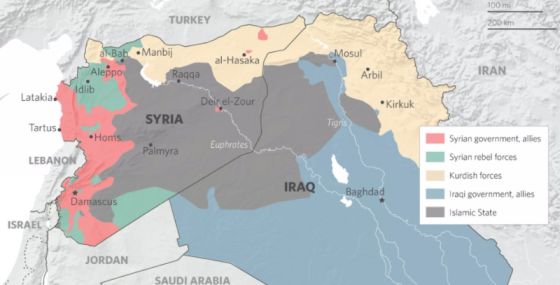 While other powers are preoccupied with the fight against the Islamic State, Turkey will expand its sphere of influence in northern Syria and Iraq, driven as it is by its imperative to block Kurdish expansion. In Syria, the presence of Russian troops will probably prevent Turkey from venturing any farther south than Al Babin northern Aleppo. From al-Bab, Turkey, will try to drive eastward toward the town of Manbij to divide and thus weaken areas held by the Kurds. Turkey will also lobby for a bigger role in anti-Islamic State operations in Raqqa. Turkey will deploy more of its forces in the Syrian fight, both to obstruct the expansion of Syrian Kurdish forces and degrade the Islamic State.
There are, of course, some drawbacks to Turkey's strategy. Namely, it runs the risk of clashes with Russian and Syrian Kurdish forces. Ankara will thus have to concentrate on maintaining closer ties with Moscow to avoid complications on the battlefield, even as it manages tensions with the United States over Washington's continued support for the Kurds.
In Iraq, too, Turkey will extend its influence in the north – notably, to where the Ottoman Empire's border was once drawn through Sinjar, Mosul, Arbil and Kirkuk. Moreover, as it does, it will compete with Iran for influence in the power vacuum left by the Islamic State's defeat in Mosul. Baghdad, for its part, will struggle to control Nineveh province once the Islamic State loses Mosul. Meanwhile, Turkey will bolster its proxies to position itself as the patron state of the region's Sunnis.
Turkey's resurgence threatens Iran's arc of influence across northern Syria and Iraq, and Tehran has plenty of ways it can respond. The government will encourage Shiites in Baghdad to resist what they will characterize as a Turkish occupation. It will also rely on Shiite militias to block Ankara by contesting territory and exploiting divisions among Iraqi Kurds. Saudi Arabia and the rest of the Gulf Cooperation Council, who have comparatively less influence Iraq, will rely on Turkey to uphold Sunni interests.
The fall of Mosul will further divide Iraq's Kurds. The inevitable scramble for territory and influence will pit the Turkey-backed Kurdistan Democratic Party against the Patriotic Union of Kurdistan, which is more closely aligned with Iran. Kirkuk, acity and province awash in oil, will be particularly contentious. The KDP will try to keep what it has gained there, while Baghdad, backed by Iran, will try to take it back. This will impede sustainable cooperation in energy production and revenue-sharing operations between Baghdad and Iraqi Kurdistan.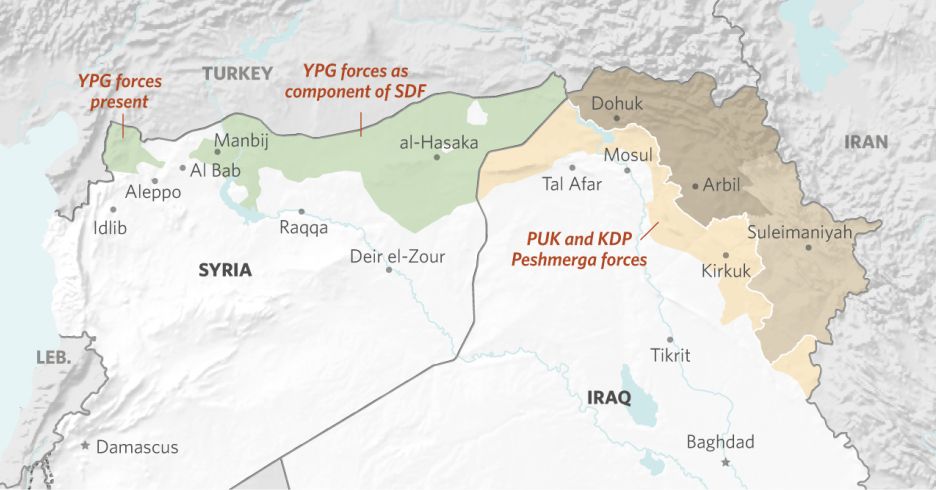 Saudi Arabia will continue to give its allies economic and security support in exchange for their support of its foreign policy in places like Yemen and Syria. The United Arab Emirates will be a more moderate voice, however, and in its moderation, it will undermine the credibility of Saudi Arabia.
Egypt will be economically stable enough to formulate a foreign policy independent of Saudi interests. To that end, it will try to attract funding from as many external partners as possible. Now that Cairo has devalued its currency, agreed to deal with the International Monetary Fund and enacted more fuel subsidy reforms, it must implement more fundamental, structural reform, such as reducing public sector wages and raising tax revenue. The government of President Abdel Fattah al-Sisi will be only modestly successful in that regard, hamstrung as it is by the legislature and the people, who bear the brunt of the country's economic malaise.
Egypt will meanwhile remain involved in Libya, where Egyptian and Emirati support for nationalist Gen. Khalifa Hifter, who commands the Libyan National Army, is beginning to pay off. Hifter will be able to strengthen his military and political control in eastern Libya and will expand his control into Western Libya, but he will be unable to do so entirely. The Libyan National Army will try to rally militias to its cause, but not all of them will want to fight for Hifter. Regardless, Hifter's divisiveness is bound to impede U.N.-led negotiations to form and approve a unity government. Moreover, so Libya will continue to be a battlespace among rival militias that will limit the potential for a lasting peace deal in 2017. Whoever wins this competition will win Libya's oil wealth.
The Islamic State, meanwhile, will lose a lot of its power but will find refuge and allies in the far reaches of Libya. At the same time, al Qaeda-linked militias will continue to quietly expand their influence.
The Islamic State will lose power elsewhere too. Military campaigns in Iraq and Syria will degrade the group as a conventional military force but will do little to degrade it as a terrorist or insurgent force. Dispersed throughout the areas they once controlled, remnants of the Islamic State will remain relevant by exploiting ethnic and sectarian divisions throughout Iraq and Syria. Terrorist attacks will, therefore, return to Iraq in spectacular form. (Despite the military setbacks in Iraq, the Islamic State will have a little more latitude to operate in Syria, where the coalition effort to fight Islamic State is far more convoluted.)
Islamic State attacks abroad, however, will be a much more limited threat. Militants returning home from Iraq and Syria are certainly a risk for Western countries, but they are a risk that will be mitigated by heightened awareness and intelligence oversight and increased risk of interdiction. More resourceful grassroots terrorists that do not have to rely on extensive networks and capabilities will be the bigger threat from Islamic State in 2017, especially for the West.
While the Islamic State has commanded the attention of the international community, al Qaeda has been quietly rebuilding itself, honing its capabilities in multiple theaters to stage its comeback. Al Qaeda nodes that have restyled themselves under various names in Libya, Algeria, Mali, Tunisia, Egypt and Yemen are likely to become more active and influential. Al Qaeda in the Arabian Peninsula is particularly concerning. The tacit agreement it had with Saudi Arabia in Yemen has broken down, making the kingdom a viable target for the jihadist group.
Jihadists will remain active elsewhere, too, though their attacks will be relatively unsophisticated. If attacks become more complex in places like Indonesia and Bangladesh, it means more experienced fighters in the Middle East successfully found their way back home.
In Nigeria, Wilayat al-Sudan al Gharbi, better known by its former name, Boko Haram, will continue to adopt al Qaeda's targeting strategy, which focuses on military and Western targets while refraining from attacking civilians and Muslims. The faction of the group under the leadership of Abubakar Shekau, however, will continue to attack mosques, Muslims, markets, civilians and other soft targets.
Israel
With Republicans firmly in control of the executive and legislative branches of government in the U.S., Israel will have freer rein to pursue its interests. The country might also benefit from a more assertive U.S. policy on Iran, and through Washington may try to place even more restrictions on Iranian uranium enrichment — after all, the new U.S. administration is liable to be more receptive to intelligence collected on Iran, especially if it points to infractions of the nuclear deal. An emboldened Israel will also probably accelerate settlement development in the West Bank, even if doing so incites attacks from Palestinian militants. An escalation in Israeli-Palestinian frictions will stress Israel's relationships with Jordan and Egypt, both facing internal stresses of their own. (The Palestinian issue will also notably be a source of competition between Turkey and Egypt. Ankara will try to develop better relations with Palestinian groups while managing a normalized but still tense relationship with Israel.)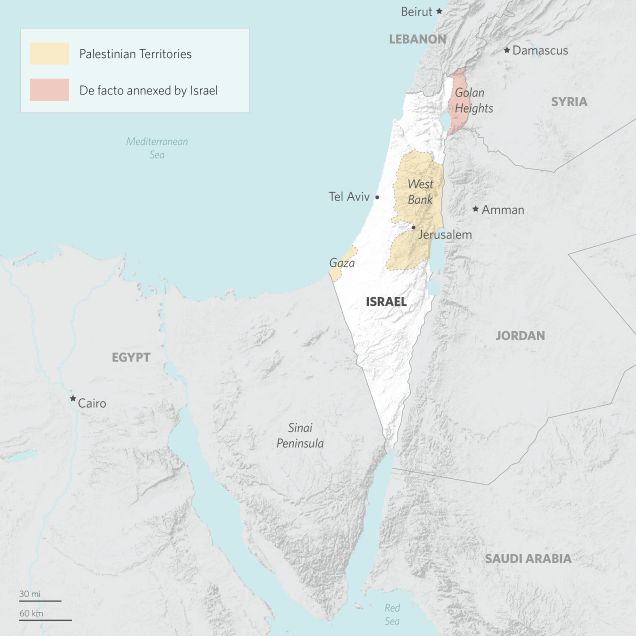 But 2017 will also present Israel with a variety of challenges. To its north, it will have to contend with Hezbollah, arguably more powerful and experienced than it has been in years thanks to its heavy participation in the Syrian civil war. But Hezbollah has its hands full. It will consolidate territory in Syria for regime loyalists, it will fend off political challenges in Lebanon and it will meanwhile keep its eye on Israel. Worried about Hezbollah's military strength, cognizant that it will have a window of opportunity, and unencumbered by Washington's reproach, Israel is likely to intensify its operations in Syria and Lebanon in an attempt to weaken Hezbollah and limit their access to advanced weaponry.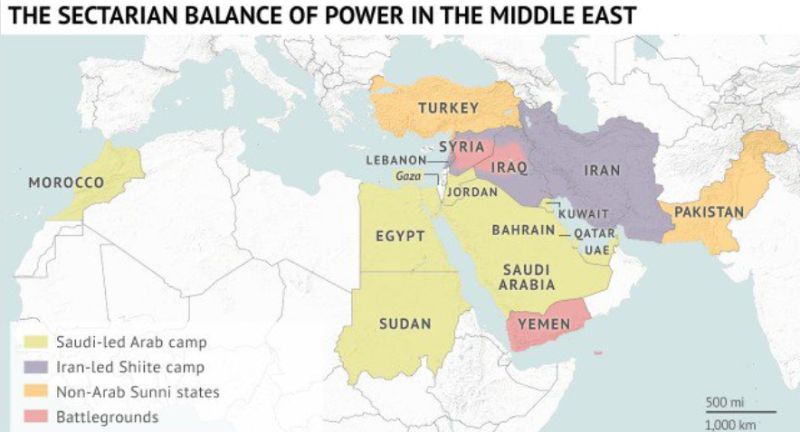 For some, the Syrian civil war is a fight for survival. The minority Shiites that dominate the government, such as it is, face the prospect of persecution if they lose, and the assorted Sunnis who oppose them face the prospect of violent reprisal if they lose. But for others, the Syrian civil war is an opportunity. Turkey is using the conflict to advance its interests in the region, interests that include curbing Kurdish expansion. Iran is trying to preserve its arc of influence, which extends to the Mediterranean Sea, in the face of staunch Sunni opposition. Russia is using the war as leverage in broader negotiations with the United States, which is itself working to disable terrorist organizations there. Conflicting agendas in such an already chaotic environment will keep an enduring resolution to the conflict beyond reach.
Conclusion: Some months back I asked Does the Middle East Need New Borders? Whereby the answer, of course, is that in reality borders already started to change.
It has become cliché to point out that the Middle East's current political borders were drawn after World War I by colonial powers like the United Kingdom and France, and that the region's wars and insurrections in recent years are making these artificial boundaries obsolete. What isn't cliché is doubling down on that analysis. Whereby the map below reveals what the Middle East really looks like right now.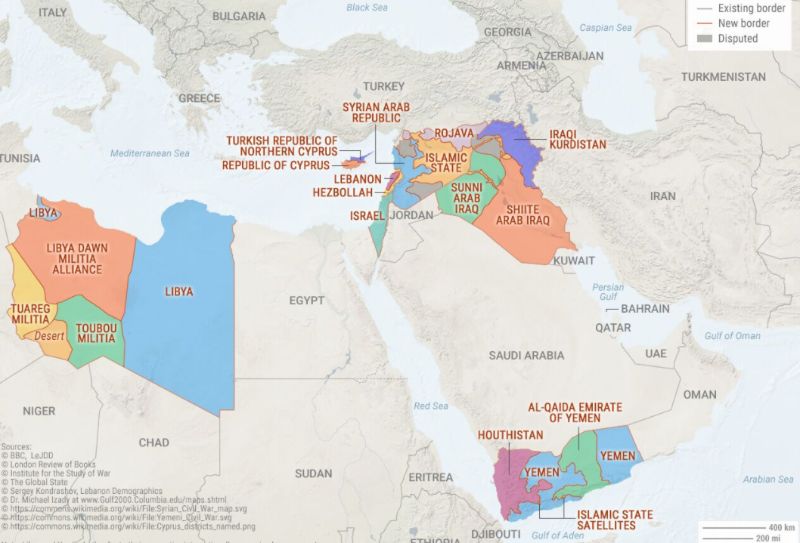 From this point of view, Syria, Iraq, Yemen, and Libya don't exist anymore. In their places are smaller warring statelets based on ethnic, national, and sectarian identities. Other borders (like those of Lebanon and Israel) are also redrawn to reflect actual power dynamics. Here, a politically incorrect but accurate map is more useful than an inaccurate but politically correct one.
Just as important as redrawing the borders of countries that no longer function as unified entities is noting which countries' borders do not require redrawing. These countries include three of the region's four major powers: Turkey, Iran, and Saudi Arabia. The borders of the other major power, Israel, are only slightly modified. (Egypt is an economic basket case and does not qualify as a major power, even though it has arguably the most cohesive national culture in the Arab world.)
The Middle East is defined by two key dynamics: the wars raging in the heart of the Arab world and the balance of power between the countries that surround this conflict.