By Eric Vandenbroeck 7 July 2020
China and India today began pulling back troops from the site of a deadly border clash, as Beijing opened another front in the region's territorial disputes with a new claim in nearby Bhutan.
Bhutan has the distinction of being the only other country apart from India with which China has an unsettled land border. It is also the only state to border China that does not have official diplomatic ties with Beijing (which didn't stop them from talking).
The western sector dispute, over the Doklam plateau, has received the most attention after the 2017 India-China standoff there. The central sector disputes, over areas known as Jakarlung and Pasamlung, have received less attention comparatively.
On Saturday, the Chinese Ministry of Foreign Affairs (MFA) issued a statement to two Indian media outlets, the Hindustan Times and The Hindu, highlighting three separate areas of disputed territory with Bhutan. "The boundary between China and Bhutan has never been delimited. There have been disputes over the eastern, central and western sectors for a long time," the Chinese MFA said, according to The Hindu.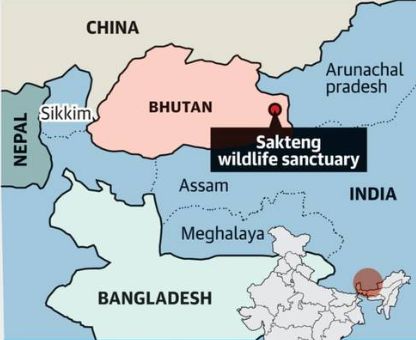 An expert from Bhutan who has tracked the talks stated: "This is an entirely new claim. There are signed minutes of the meetings from both sides narrowing the disputes to only the western and central sections."
According to written records, there has been no mention of Eastern Bhutan, or Trashigang Dzongkhag (district), where Sakteng is based, that borders Arunachal Pradesh, in 24 previous rounds of boundary negotiations held between the two countries between 1984 and 2016. The negotiations have not been held since the Doklam standoff between Indian and Chinese troops in 2017.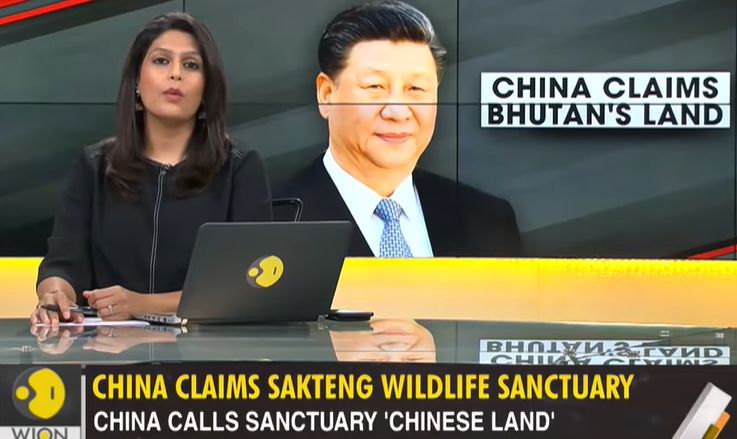 There was no immediate reaction to China's claim from Indian officials. However, China's claim came against the backdrop of Prime Minister Narendra Modi's assertion during a visit to Ladakh on Friday that the "era of expansionism" is over, which was perceived as a signal to Beijing about New Delhi's determination to defend its frontiers.
Tenzing Lamsang, Editor of the Bhutanese newspaper in Thimphu typified the Chinese claims as a pressure tactic.
During a Friday 3 July visit by Narendra Modi, an official stated entire stretch along the LAC in Ladakh has witnessed "worrisome hardening of Chinese positions" since April-May, with China occupying a considerable area from Finger 4 to 8 near Pangong Tso (lake). The distance between Finger 4-8, the mountainous spurs abutting the lake, is around 8 km. This was till now patrolled both by India and China and India's perception of LAC ends at Finger 8.
Bhutan meanwhile objected to the current Chinese claim and conveyed its position to China through its embassy in New Delhi.
Former Indian ambassador to China, Ashok K Kantha told The Indian Express, "China is expanding its territorial claims against Bhutan. Sakteng was not in disputed areas identified and jointly surveyed by Bhutan and China in western and central sectors."
For updates click homepage here