By Eric Vandenbroeck and co-workers
As pointed out in our 21 Jan. 2022 comment the first crisis was brought about by the disintegration of the USSR, a second crisis was Russia's annexation of Crimea, and the ongoing Russian-Ukrainian war and a third took place in 2020 when Russian constitutional changes extended Putin's term in office until 2026.
Blinken said when asked whether the formal response delivered to Moscow includes any alteration to NATO's open door policy, which states that membership in the alliance is open to any European country that is in a position to "contribute to the security of the North Atlantic area.
The back-and-forth between Washington and Moscow represents the latest attempt to defuse the crisis, which was ignited in recent weeks as Russia amassed an estimated 100,000 troops on Ukraine's border.
That path forward, Blinken said, did not include concessions on the Kremlin's primary demands, including the withdrawal of NATO troops from Eastern Europe and the guarantee that Ukraine and other former Soviet-bloc countries would be prohibited from joining the alliance. But he said the response from Washington outlines areas for potential negotiation with Russia, such as arms control and other reciprocal measures to increase transparency in the region. "There is no change, there will be no change," Blinken said. when asked whether the formal response delivered to Moscow includes any alteration to NATO's.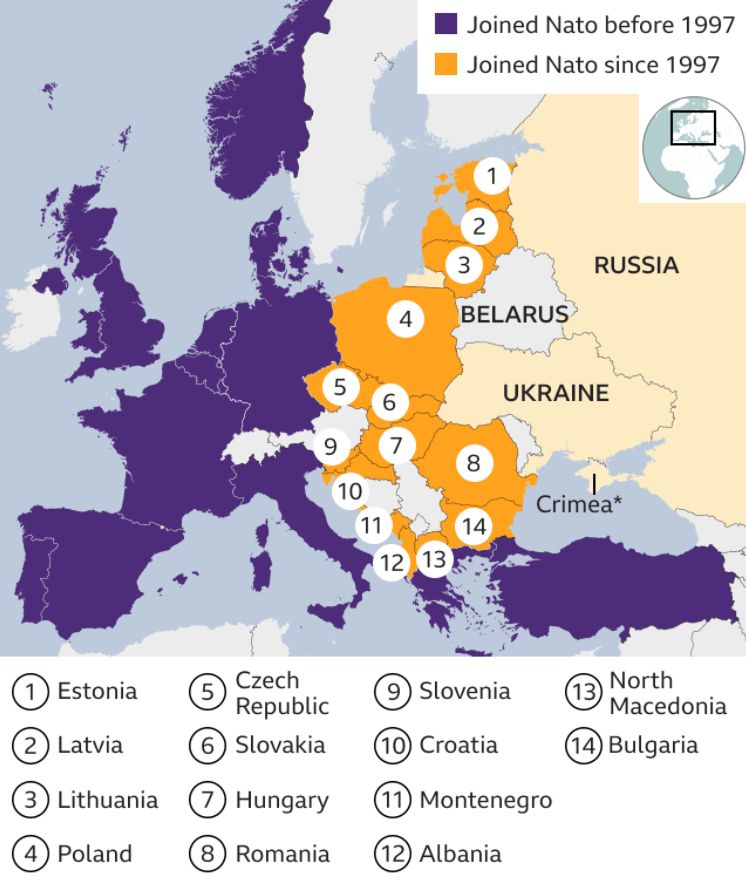 NATO, the North Atlantic Treaty Organisation, is a military alliance formed in 1949 by 12 countries, including the US, Canada, the UK, and France. Members agree to come to one another's aid in the event of an armed attack against any one member state. Its aim was originally to counter the threat of post-war Russian expansion in Europe. In 1955 Soviet Russia responded to Nato by creating its own military alliance of Eastern European communist countries, called the Warsaw Pact. Following the collapse of the Soviet Union in 1991, a number of former Warsaw Pact countries became Nato members. The alliance now has 30 members.
NATO already had troops in eastern Europe before the most recent increase in tensions with Russia, but it has boosted its presence there in recent weeks. According to NATO, there are currently four multinational battalion-size battlegroups in Estonia, Latvia, Lithuania, and Poland on a rotational basis. These battlegroups are led by the UK, Canada, Germany, and the US. NATO said on Jan. 7 they are "robust and combat-ready forces."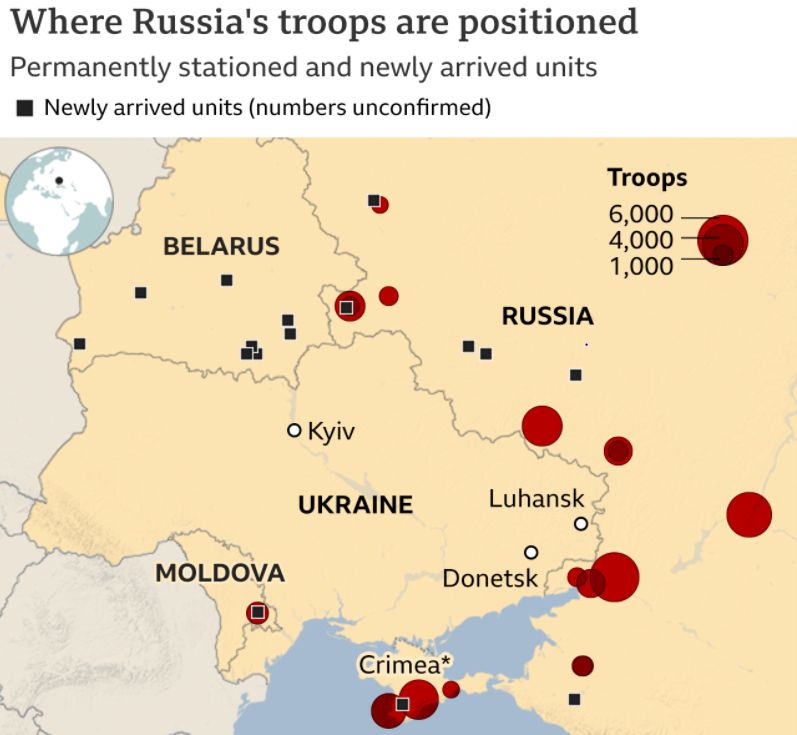 NATO has a response force that includes up to 40,000 troops from member nations, including the United States. If all NATO members agree to deploy the force it would be a big deal for the alliance, which could shore up defenses in the Baltic states of Estonia, Latvia and Lithuania. Once a part of the Soviet Union, they joined NATO in 2004.
Launching such a NATO deployment, however, would require consent from all members, and there is reason to believe securing that could be difficult. Germany, a longtime U.S. ally that obtains natural gas from Russia, is seen as a potential holdout after Berlin declined to send lethal arms to help the Ukrainian military. If Germany does not consent, the United States could deploy troops independently to countries on Europe's eastern flank that ask for additional security.
the Pentagon, said the United States also could reposition some of the more than 60,000 U.S. troops permanently stationed in Europe. About 200 Florida National Guard members also are deployed in Ukraine to advise its military, but they are west of Kyiv, far from the border with Russia. The Pentagon believes they could be withdrawn quickly if required.
In the past, Ukraine has pressed for membership in NATO, which already includes ex-Soviet countries like those in the Baltic region, but the alliance has no plans to add Ukraine soon.
Today Antony Blinken also noted that, in addition to the U.S. response, NATO plans to deliver to Moscow its own paper outlining proposals and concerns about collective security in Europe.
Blinken said he expects to discuss the next steps with Russian Foreign Minister Sergey Lavrov in the coming days after the Kremlin has had a chance to read the U.S. response.
"Right now the document is with them and the ball is in their court," Blinken said.
Stepping up the diplomatic offensive, the United States called a public meeting on Monday 31 January at the UN Security Council on Russia's threatening behavior, hoping to bring condemnation even though Moscow can veto any resolutions.
Meanwhile, satellite images reveal new units of Russian tanks around 100 miles from the Ukraine border, as the world waits to find out how Putin will respond to letters dismissing his security demands.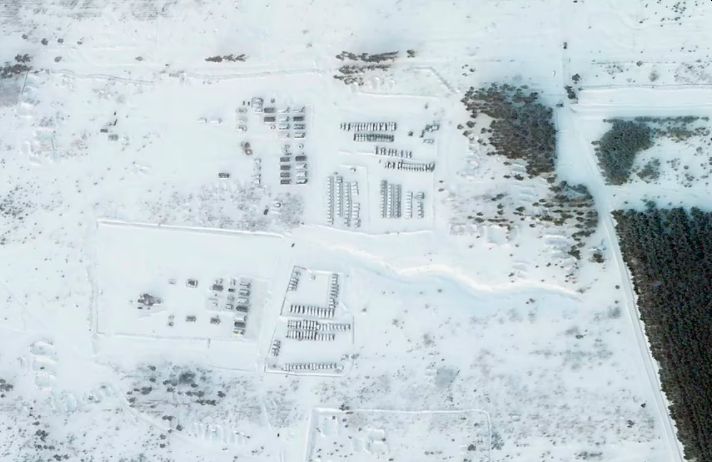 For updates click homepage here