By Eric Vandenbroeck and co-workers
Crypto-Currency Funding Of Terrorism And The War In Ukraine
Several deposit addresses received over $1M in illicit cryptocurrency by crime category.
Similar to our earlier report, we said pro-Russian groups had raised $2.2 million primarily in Bitcoin and Ethereum to help finance the war. The amount of cryptocurrency donations collected by pro-Russian organizations pales compared to the amount donated to Ukraine.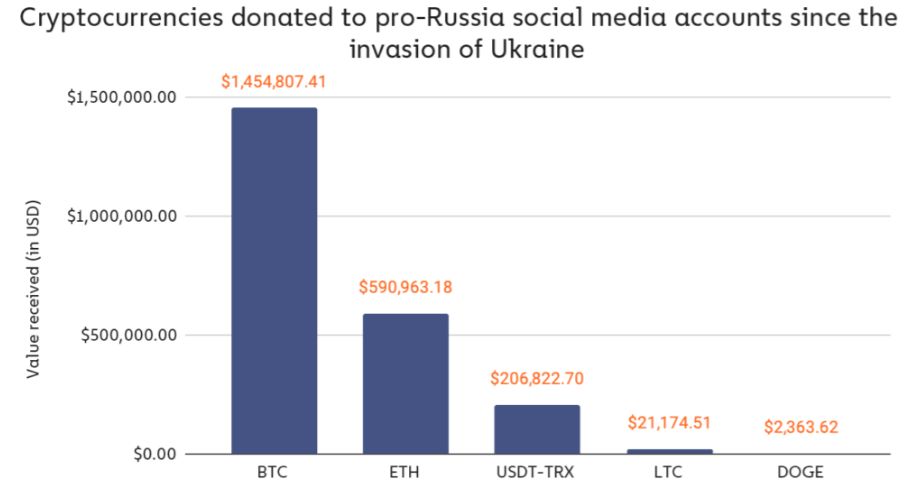 Ashley Alder, who will chair the Financial Conduct Authority from 20 February this year, told the House of Commons Treasury Committee last week that crypto platforms are "deliberated evasive" and a method by which "money laundering happens at the size." As we pointed out, Cryptocurrency has increasingly become a mainstream option for money laundering and funding terrorism. Global consultants Chainalysis for example, estimated approximately $2.2m in cryptocurrency had been sent to Russian paramilitary groups, which have posted images of arms bought on social media.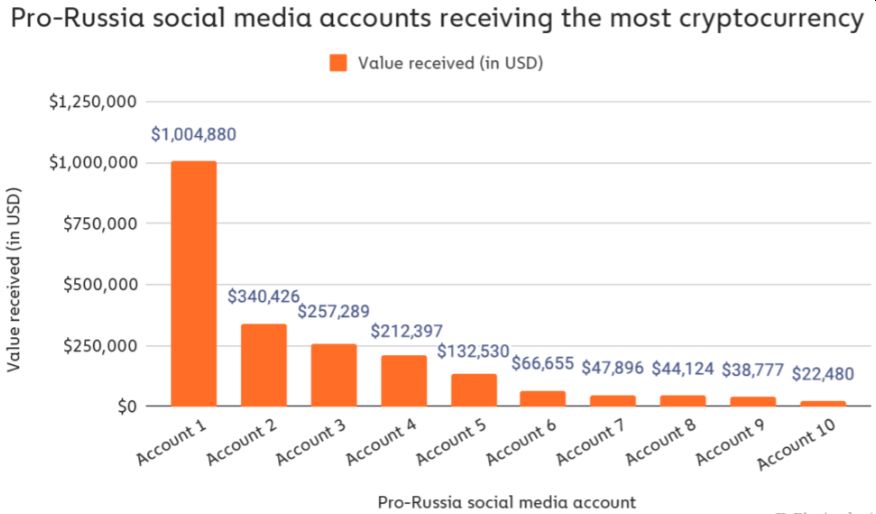 Everything looks normal at first glance. However, the Chainalysis Reactor graph below shows that address 0x828 sent 0.45 Ethereum to that address 0x084 shortly before that sale.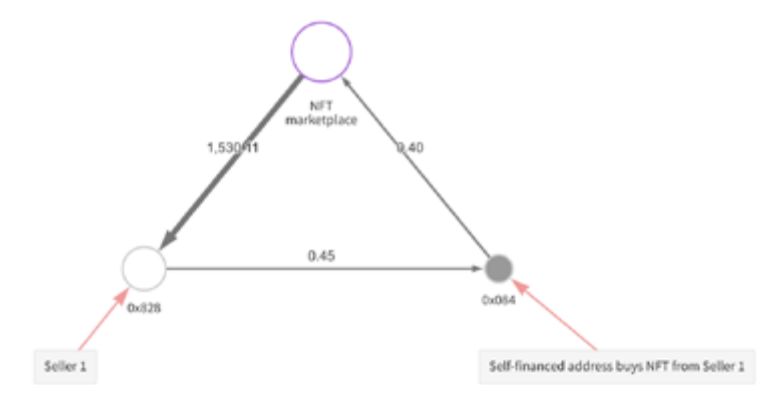 This activity fits a pattern for Seller 1. The Reactor graph below shows similar relationships between Seller 1 and hundreds of other addresses to which they've sold NFTs.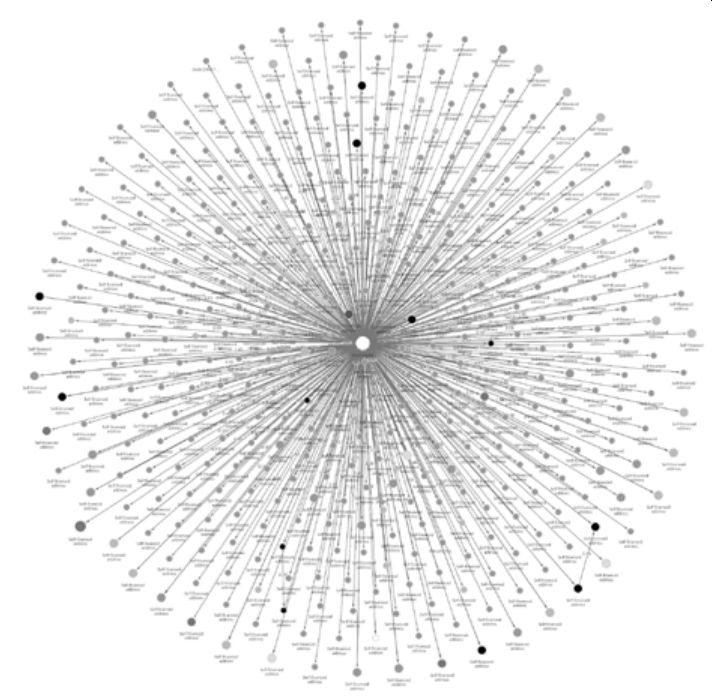 Seller 1 is the address in the middle. All other addresses on this graph received funds from Seller 1's main address prior to buying an NFT from that address. So far, Seller 1 doesn't seem to have profited from their prolific wash trading. If we calculate the amount Seller 1 has made from NFT sales to addresses they did not fund — whom we can assume are victims unaware that the NFTs they're buying have been wash traded — it doesn't make up for the amount they've had to spend on gas fees during wash trading transactions.

However, the story changes if we look at a bigger piece of the NFT ecosystem. Using blockchain analysis, we identified 262 users who have sold an NFT to a self-financed address more than 25 times. While we can't be 100% sure that all instances of NFT sales to self-financed wallets are intended for wash trading, the 25-transaction threshold gives us a higher degree of confidence that these users are habitual wash traders. Just as we did above for one wash trader, we calculated these 262 wash traders' overall profits by subtracting the amount they've spent on gas fees from the amount they've made selling NFTs to unsuspecting buyers. One caveat for this analysis is that it only captures trades made in Ethereum and Wrapped Ethereum, so there's likely wash trading activity we're not considering here.
Nonetheless, an interesting story emerges: Most NFT wash traders have been unprofitable, but the successful NFT wash traders have profited so much that, as a whole, this group of 262 has profited immensely overall.

The 110 profitable wash traders have collectively made nearly $8.9 million in profit from this activity, dwarfing the $416,984 in losses made by the 152 unprofitable wash traders. Even worse, that $8.9 million is most likely derived from sales to unsuspecting buyers who believe the NFT they're purchasing has been growing in value, sold from one distinct collector to another.
Money Laundering Activity Small But Visible In NFTs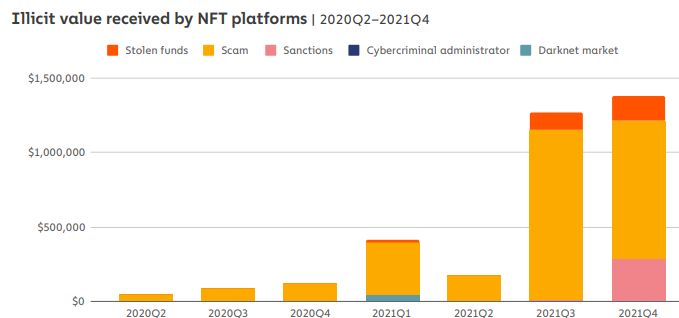 The Reactor graph below shows examples of different types of criminals buying NFTs.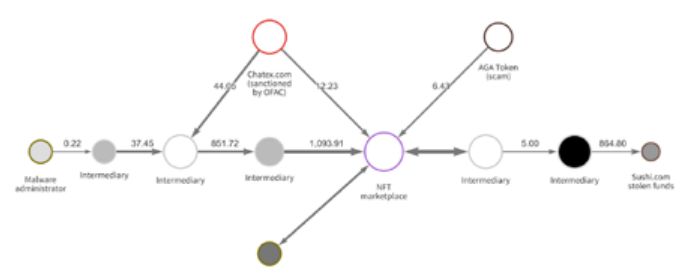 Here, we can see addresses associated with several cybercriminals sending funds to a popular NFT marketplace, including malware operators, scammers, and Chateaux.
This activity represents a drop in the bucket compared to the $8.6 billion worth of cryptocurrency-based money laundering we tracked in 2021. Nevertheless, money laundering, particularly transfers from sanctioned cryptocurrency businesses, represents a large risk to building trust in NFTs and should be monitored more closely by marketplaces, regulators, and law enforcement.
As Ransomware Payments Grow, So Too Does Ransomware's Role In Geopolitical Conflict.
Cryptocurrency Brings Millions in Aid to Ukraine, But Could It Also Be Used For Russian Sanctions Evasion?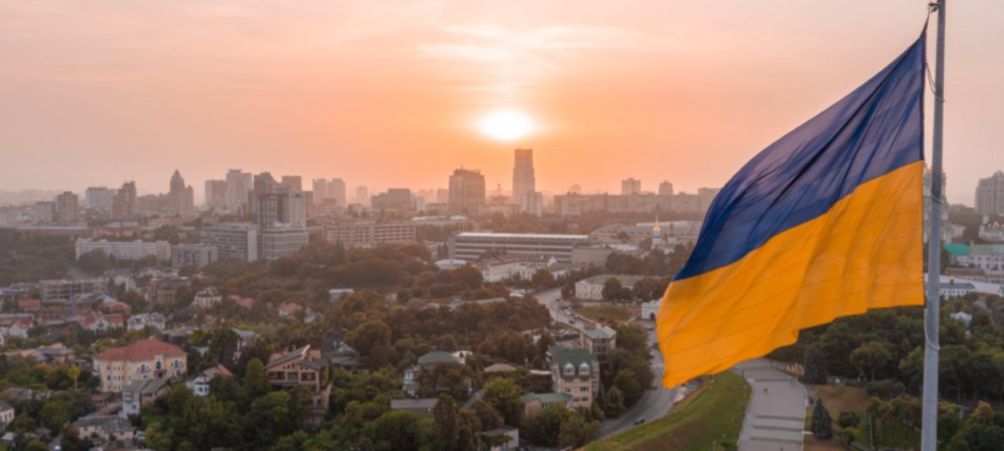 As Russia's invasion of Ukraine continues, cryptocurrency is taking on an essential role in the conflict. On the positive side, users worldwide have donated over $56 million in cryptocurrency to addresses provided by the Ukrainian government, showcasing the crypto community's generosity and virtual assets' unique utility for cross-border payments.
However, law enforcement, regulators, and compliance teams are also wondering if and how cryptocurrency may allow for sanctions evasion. The United States and many of its allies in the EU and elsewhere have taken unprecedented actions against Russia, including:
-The addition of Russian oligarchs, their family members, and their businesses, as well as all major state-owned banks and many energy exporters, to OFAC's SDN list
-The sanctioning of Russia's central bank, preventing it from using its $650 billion in reserves to mitigate the impact of the above sanctions
-The removal of select Russian banks from the SWIFT system, essentially cutting them off from the global financial system
cryptocurrency to evade sanctions. While there's no direct evidence this is happening; It's a reasonable concern — Russia accounts for a disproportionate share of several categories of cryptocurrency-based crime globally and is home to many cryptocurrency services that have been implicated in money laundering activity.
What Could Cryptocurrency-Based Russian Sanctions Evasion Look Like?
There are a few different possible sanctions evasion mechanisms whose on-chain indicators suggest that Russian actors may be moving funds, at least in isolated instances. We'll walk you through those below.
First, we're monitoring for transactions involving whales we believe or know to be users based in Russia. As a reminder, we define "whale" as any private wallet holding $1 million or more cryptocurrency.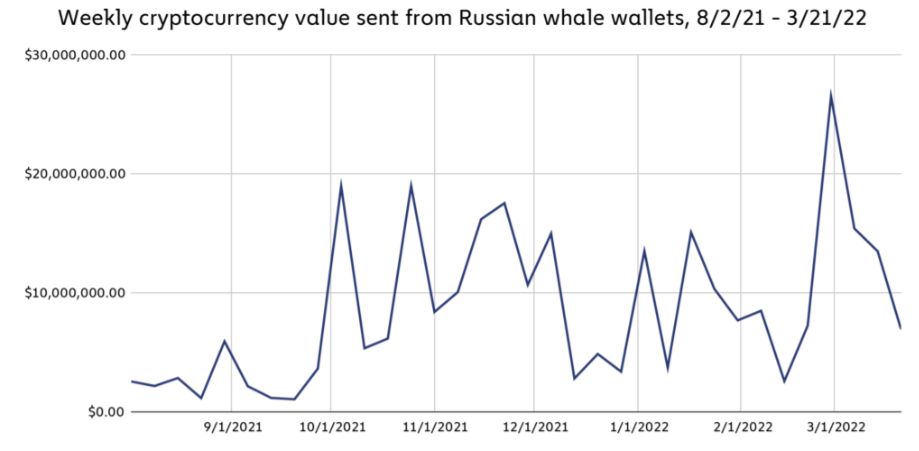 Sbercoin
Sberbank is the biggest bank in Russia and was one of the first Russian businesses sanctioned following the Ukraine invasion, along with its subsidiaries. On March 17, 2022, Russia's central bank announced that it had issued Sberbank a license to engage in digital assets, which appears to have led to its issuance of Sbercoin, a new cryptocurrency Sberbank had previously announced in late 2020. It's also possible that Sbercoin was launched by scammers, as Sberbank officials have denied issuing the coin.
Regardless of who launched the coin, CoinMarketCap data shows that Sbercoin has seen roughly $4.5 million in total transaction volume, all on one popular decentralized exchange. Sbercoin's price has dropped over 90% since its launch and currently sits at $0.00003329 as of March 28, 2022, with a market cap of $113,089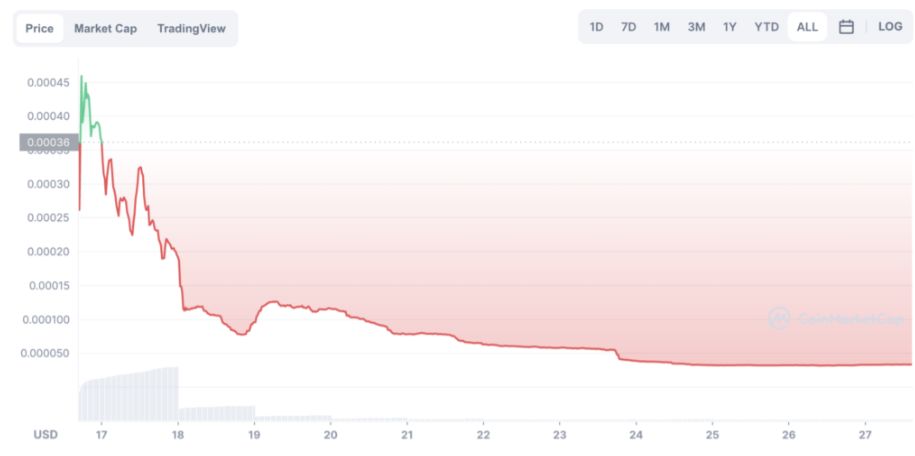 While Sbercoin's performance and transaction volumes remain pretty low right now, any trading of the coin by users in the United States and other countries that have sanctioned Sberbank could create exposure to sanctions risk. We'll continue to monitor Sbercoin's activity and provide updates on any significant activity as possible.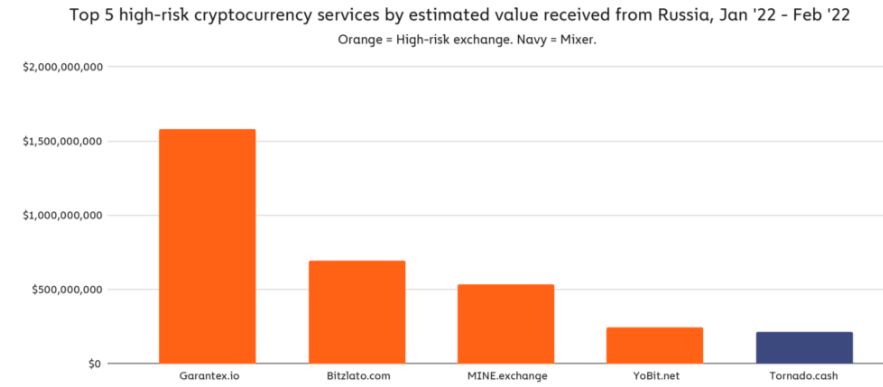 High-risk exchanges like Garantex and Bitzlato are prominent here, as well as Tornado, an Ethereum mixer that's received funds from several criminal sources. Thus far, none of these high-risk services have shown spikes in inflows, outflows, or any other unusual activity since the new sanctions were imposed.
Part One, Part Three, Part Four, Part Five
For updates click hompage here